10th NASS: Atiku Sends Strong Message to Lawmakers-Elect Ahead of Inauguration
Former Vice President Atiku Abubakar has urged PDP lawmakers-elect always to remember their roles in the upper and lower legislative chambers
Atiku said the opposition lawmakers must perform their role as the watchdog of the national assembly
While addressing them, he described the administration of President Bola Ahmed Tinubu as temporal
Bauchi, Bauchi - Atiku Abubakar, the presidential candidate of the Peoples Democratic Party (PDP) has urged the lawmakers-elect of the incoming 10th National Assembly not to be yes-men.
The former Vice President made this appeal in Bauchi during the PDP retreat for elected officials over the weekend as he described the administration of President Bola Tinubu as temporal awaiting court verdict.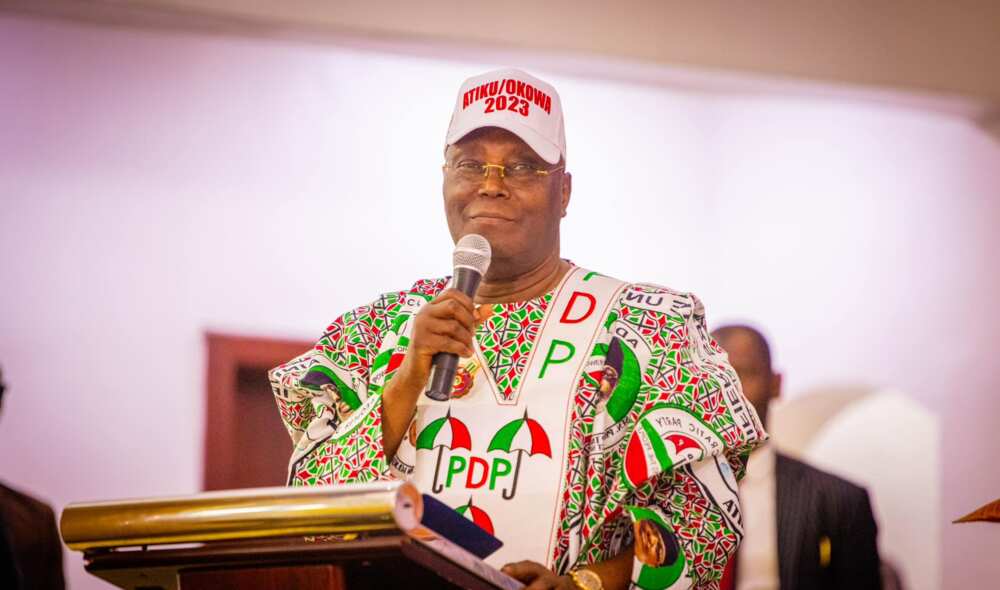 He said:
"You must collectively push the temporary government in the direction of policies and programmes that serve the Nigerian people.
"You should not be part of a rubber stamp legislative arm or those who might want to govern as dictators. Our democracy must endure and you should help to make that happen."
Atiku told the lawmakers not to forget their roles as an opposition in the legislative house noting that the role of the opposition is to monitor and hold the government of the day accountable for the policies they initiate.
He charged them to be resolute, vibrant and active in the upper and lower chamber while they discharge their legislative duties representing the common man.
As reported by Daily Trust, Atiku said:
"The role of the opposition is holding the government in the majority party to account, and in doing so you demonstrate that you and your party are ready to govern at the shortest possible time; a government in waiting so to speak.
"Therefore you must please remain resolute. Do not work in isolation from one another; you are a team and you should always work as a team in order to achieve meaningful results and also remain connected to your roots, your constituents and other stakeholders."
Fuel Subsidy: Atiku Finally Speaks on Tinubu's Declaration
In another development, the presidential candidate of the Peoples Democratic Party (PDP), Alhaji Atiku Abubakar, has finally reacted to President Bola Tinubu's declaration on subsidy removal.
According to Atiku, the decision to remove the subsidy needs to be better timed and should have followed a proper process and advocacy.
He stated that the removal of the subsidy should have been backed with a contingency plan noting that the current government lacked experience.
Source: Legit.ng