Fuel Subsidy Removal: Reno Omokri Lists 4 Important Conditions for Tinubu's Govt to Meet
Reno Omokri, a former senior special assistant on social media to ex-president, Goodluck Jonathan, says he supports the removal of fuel subsidy
Omokri pointed out that the fuel subsidy removal was part of the manifesto of the Peoples Democratic Party (PDP)
The former presidential aide meanwhile listed some conditions he said President Bola Tinubu must meet in order for him to receive Nigerians' support
FCT, Abuja - Former presidential aide, Reno Omokri, on Wednesday, May 31, expressed his absolute support for the fuel subsidy removal of the Bola Tinubu government.
In a post on his verified Twitter handle, Omokri stated that his party, the Peoples Democratic Party (PDP), also made same pledge.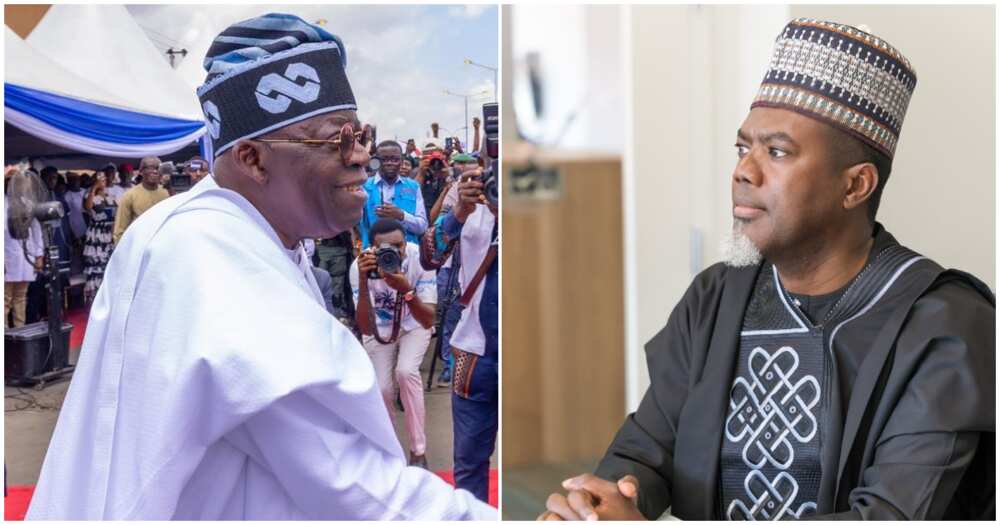 Omokri wrote:
"I support the removal of fuel subsidy with my full chest.
"It was part of our manifesto as the Peoples Democratic Party, both under Waziri Atiku Abubakar, and former President Jonathan.
"However: 1.Civil servants salaries have to be increased
2.The CBN must also immediately end multiple exchange rates
3.Palliatives must be paid to the poorest 5% of Nigerians
4.The ₦63 billion meant to pay severance to General Buhari, Osinbajo, and the outgone Governors should be halted until 1-3 have been implemented
"If these conditions are met, it will be unpatriotic not to support the deregulation of the downstream sector of the oil industry."
Fuel subsidy removal ushers in a new season of hardship in Nigeria
Commercial drivers on Tuesday, May 30 and Wednesday, May 31, hiked their fares on various routes across Nigerian cities as long queues resurfaced in fuel stations amidst concerns over petroleum subsidy removal.
The fares for both intrastate and interstate commuting increased significantly in most parts of the country.
In many of the places, transport fares jumped by over 100 per cent, depending on the routes.
Fuel queues returned to Nigerian cities Monday, May 29, as many motorists scrambled to get petroleum products hours after President Tinubu announced that the government will put an end to the fuel subsidy regime.
Petrol prices also jumped.
Group endorses Tinubu's petrol subsidy removal plans
In a similar vein as Omokri, a group, Project One Nigeria, endorsed the plan of President Tinubu to remove fuel subsidies as one of his economic policies.
Legit.ng reported that reacting to the announcement by Tinubu, the national coordinator of Project One Nigeria, Mohammed Mustapha Alfa, told journalists on Tuesday, May 30, 2023, that removing fuel subsidies has several advantages.
Source: Legit.ng