Fuel Scarcity: Tinubu Urged To Revoke License of Saboteurs, Fuel Hoarders
President Bola Ahmed Tinubu has been urged to stand his ground on removing fuel subsidies
This is coming after the President declared on Monday, May 29, that his administration would remove fuel subsidies
The President has also been urged to revoke the licenses of saboteurs in the oil sector and fuel hoarders
FCT, Abuja - President Bola Ahmed Tinubu has received yet another backing for declaring the removal of fuel subsidies during his inaugural speech at his inauguration ceremony on Monday, May 29.
Since the declaration, there have been mixed reactions from various stakeholders and state actors about the decision.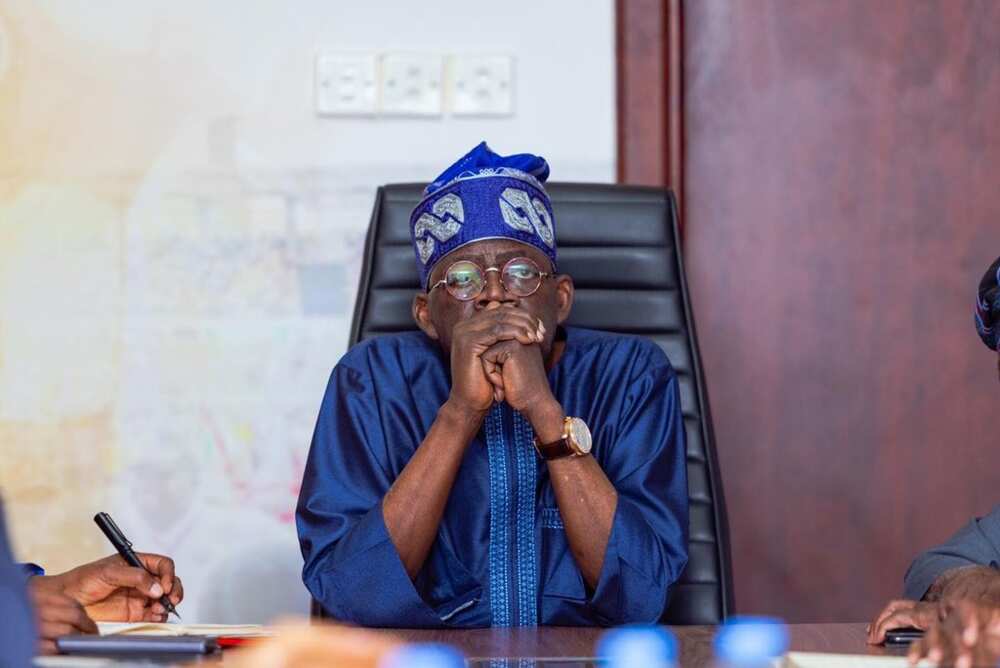 On Wednesday, May 31, the leaders of ethnic groups under the umbrella of The Natives said they are in full support of President Tinubu's decision to remove fuel subsidies.
They urged President Tinubu to revoke the licenses of some major players in the oil sector frustrating the efforts of the federal government to effect a clean-up in the sector.
Speaking on this development in Abuja, the Supreme Leader of The Native, Smart Edward said there is a need to reinvest and eject the funds for subsidy into other sectors of the economy.
Edward said:
"Mr President, we heard you loud and clear, the budget that you have glimpsed and heard before assuming office makes no room for fuel subsidy, therefore fuel subsidy is gone.
"We want to state clearly that as citizens of Nigeria, we asked for it, and we will not postpone any dooms day, as a matter of fact, there is no doom."
He further states that no country can consistently allow 400 billion monthly to a few Nigerians.
He said:
"We support this position and we agree with the NNPC Ltd too, rather the 400billion per month can be invested in One million Jobs, Digital Economy, Health, Infrastructure, Agriculture, Education and Incentives."
House of Reps Reveals Position on Fuel Subsidy Removal by President Tinubu
Meanwhile, the House of Representatives on Tuesday, May 30, threw its weight behind President Tinubu on the removal of subsidies on petroleum products.
The House further appealed to Nigerians to be patient and prayerful to allow the new president to deliver on his promises.
In his inaugural address, Tinubu said the petrol subsidy is "gone," a comment that has caused racketeering and panic buying in the supply chain of the petroleum product.
Source: Legit.ng