Group Endorses Tinubu's Petrol Subsidy Removal Plans, Urges Support For President
A Nigerian group has endorsed plans by Nigeria's new President, Bola Tinubu, to phase out petrol subsidy
In an interview, the group's national coordinator, Mohammed Alfa, stated that subsidy removal has several advantages for Nigeria
He said the removal would free up resources for Nigeria to reinvest in other critical sectors of the economy
A group, Project One Nigeria, has endorsed the plan of President Bola Ahmed Tinubu to remove fuel subsidies as one of his economic policies.
Tinubu had, during his inaugural speech at Eagles Square after he was sworn in as Nigeria's 16th leader, said: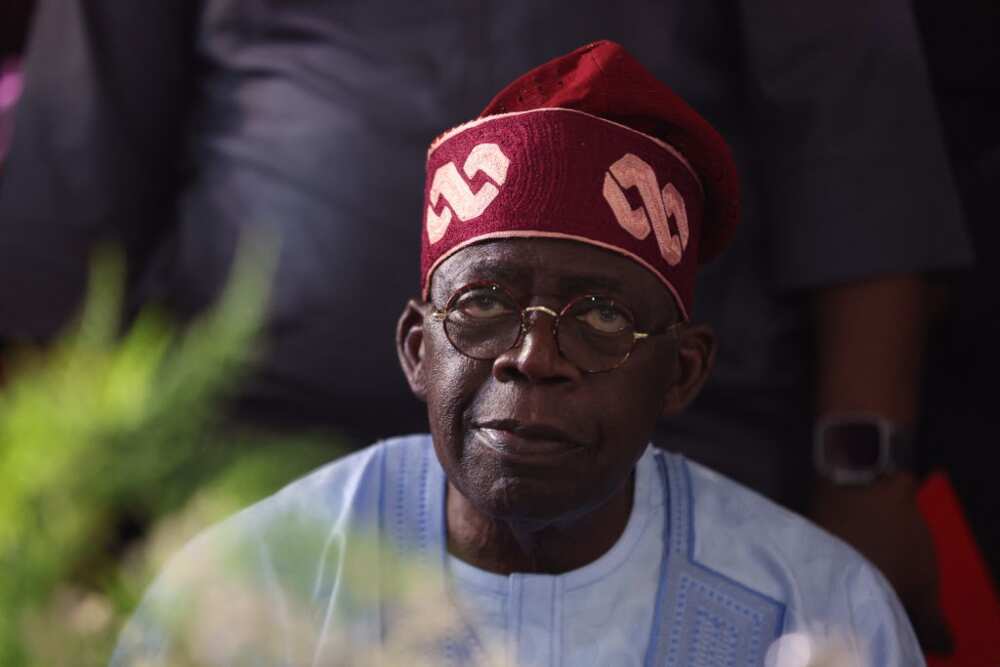 Nigerians throw weight behind subsidy removal
Tinubu had at his inauguration speech said, "Fuel subsidy is gone. The subsidy can no longer justify its ever-increasing costs due to drying resources.
He said the government will channel funds into a better investment in infrastructure development and other critical areas of the Nigerian economy.
Reacting to the announcement by Tinubu, the national coordinator of Project One Nigeria, Mohammed Mustapha Alfa, in an interview, told journalists on Tuesday, May 30, 2023, that removing fuel subsidies has several advantages.
He said:
"By removing subsidies, market forces can determine fuel prices, encouraging efficient consumption and investment in alternative energy sources.
"This can improve economic efficiency and promote a more sustainable energy sector.
"Removing subsidies will also free up public funds, allowing governments to allocate resources to other vital areas such as education, healthcare, infrastructure development, or social welfare programs.
He advised the Tinubu-led government to redirect the saved funds from oil subsidies towards targeted social welfare programs.
He said the move would allow for more precise support to vulnerable populations, such as direct cash transfers and investments in education and healthcare.
Nigerians urged to embrace the new reality
He also warned against panic buying by Nigerians, noting that removing fuel subsidies will foster a more competitive environment, attracting private investments and promoting innovation in the energy sector.
"Increased competition can lead to lower prices, improved product quality, and enhanced service delivery," Alfa added.
Tinubu's announcement causes scarcity, panic buying
According to reports, Alfa urged the new government to embark on careful planning, proper communication and targeted social protection measures to mitigate any adverse effects of the policy on Nigerians.
The announcement by the President has triggered massive queues at fuel stations across the country, with petrol selling for as high as N600 per litre.
On Wednesday, Nigeria National Petroleum Company Limited (NNPC) adjusted prices at its retail outlets nationwide to reflect the new reality.
The scarcity and high prices of petrol also caused a jump in the prices of transportation, goods, and services across the country.
Subsidy: NNPC adjusts petrol prices in Lagos, Abuja, and Port Harcourt
Legit.ng reported that the Nigeria National Petroleum Company (NPPC) Limited adjusted its petrol prices across three major Nigerian cities on Wednesday, May 31, 2023, to reflect the new reality of petrol subsidy removal.
The adjustment provides clarity after removing the controversial subsidy regime that gulps almost $10 billion annually.
According to reporting by BusinessDay, the new development is noticeable in Lagos, where the NNPC's retail outlets sell a litre of petrol for N488. In contrast, it sells a litre of petrol for N511 in Port Harcourt, the Rivers State capital.
Source: Legit.ng