Why Gbajabiamila Faces Tough Challenge From His Deputy During Plenary
The speaker of the House of Representatives, Femi Gbajabiamila, clashed with his deputy, Idris Wase, during the plenary
Gbajabiamila had called for a lighter presentation of the Order Paper for members to attend the commissioning of the National Institute for Legislative and Democratic Studies (NILDS), which Wase objected
Reacting to the objection of Wase, the speaker said this would be the first time in the history of the House of Representatives
FCT, Abuja - Femi Gbajabiamila, the speaker of the House of Representatives, clashed with his deputy, Idris Wase, during plenary on Wednesday, May 24.
According to The Nation, Gbajabiamila had announced that the Order Paper for Thursday, May 25, be made lighter so that members would be allowed to attend the official commissioning of the permanent site of the National Institute for Legislative and Democratic Studies (NILDS).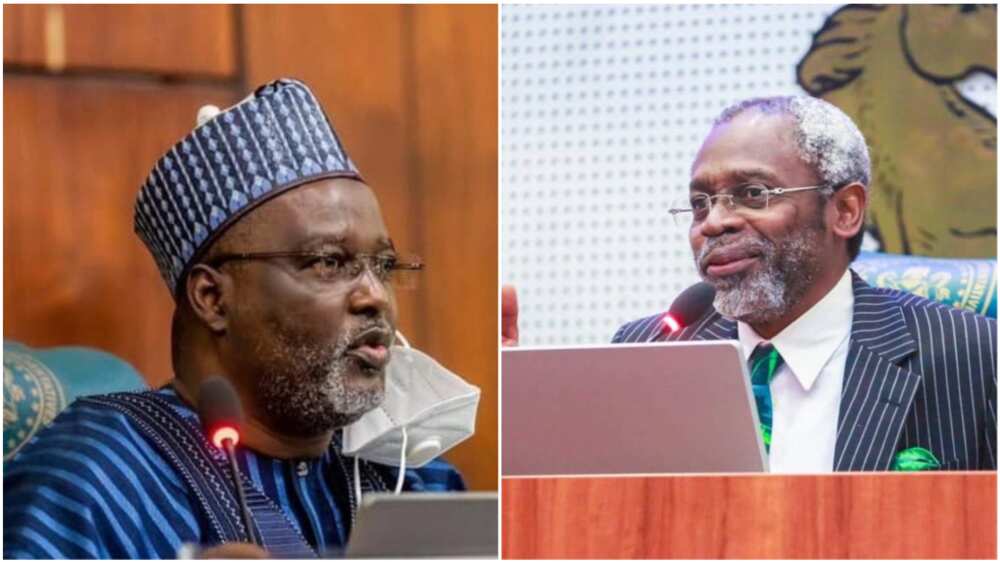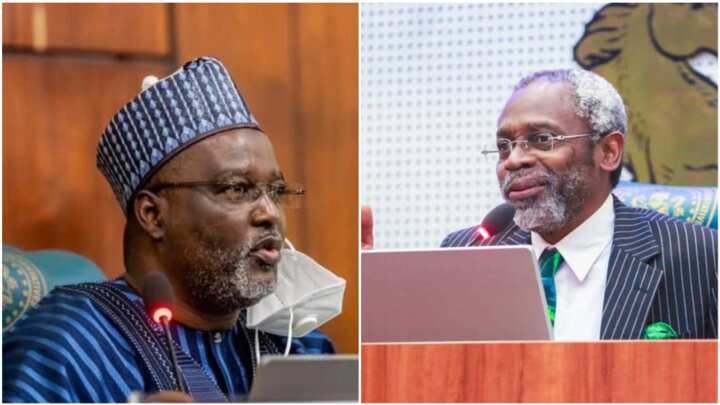 Details of the crisis between Speaker Femi Gbajabiamila and Deputy Speaker, Idris Wase
Gbajabiamila, before adjourning the plenary, announced that the commissioning of the NILDS permanent site along Airport Road would be done at 3:00pm on Thursday by President Muhammadu Buhari.
PAY ATTENTION: Follow us on Instagram - get the most important news directly in your favourite app!
The speaker asked the chairman of the House Committee on Rules and Business to ensure that the order paper should not clash with the business of the day so that the house could be adjourned early enough for the event.
But Wase objected that the primary objective of the House was to make law and other official businesses. He argued that the commissioning of NILDS headquarters should not be the reason why the plenary should be adjourned.
Latest about Femi Gbajabiamila, Idris Wase, Speaker, House of Reps, May 29
According to Wase, lawmakers who are willing to be part of the commissioning can leave the house while the business of lawmaking should not be stopped.
Gbajabiamila's response to Wase reads in part:
"DS, I have been in this House long enough to know that this is the first time in the history of this House that a Deputy Speaker will openly oppose what the Speaker says."
See the video:
National Assembly: How aspirants woo lawmakers with dollars
Legit.ng earlier reported that ahead of the inauguration of the 10th National Assembly in June, the race for the seat of Senate President and Speaker of the House of Representatives has seen some aspirants dolling out dollars to their colleagues to get their votes.
According to Daily Trust, the aspirants have allegedly been reaching out to some lawmakers-elect with thousands of dollars to buy their votes upon the inauguration of the 10th assembly.
Source: Legit.ng