May 29: 5 Things FCT Residents Should Expect During Tinubu's Inauguration
Nigeria will witness history again on Monday, May 29, when Bola Ahmed Tinubu will be inaugurated as the 16th President of Nigeria
However, the Federal Capital Territory (FCT) will host this great event that will go down in the history books
Meanwhile, residents of FCT will be affected positively and negatively by this incoming development
Ahead of the much-anticipated inauguration ceremony of the president-elect, Bola Ahmed Tinubu, a whole lot of activities will play out on or before that day.
Residents of the Federal Capital Territory (FCT) would be gearing up to host the presence of Tinubu a host of other local and international dignitaries who would be trooping in the ceremony.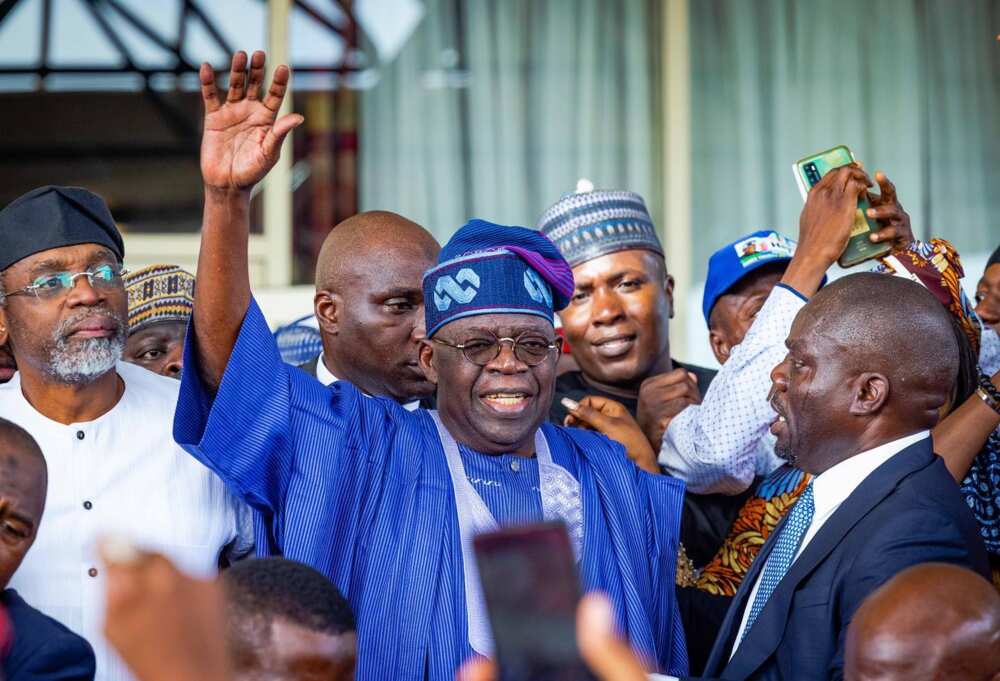 This short piece will highlight five key things that FCT residents can expect during Tinubu's inauguration.
1. Tight security and possible closure of public activities
PAY ATTENTION: Follow us on Instagram - get the most important news directly in your favourite app!
Residents of Abuja might witness a no-movement order as part of the security measures that would be implemented on the day of the inauguration.
Similarly, there will be diversions, road closures, and strict security checks across all the interchange that leads to Eagle Square, where the president-elect will be sworn in.
This development will also hinder nearby businesses from shutting down operations pending when the inauguration is completed.
2. Influx of local and foreign dignitaries
It is no doubt that Bola Tinubu is a popular figure in Africa, and his inauguration as President-elect will attract an influx of local and foreign envoys to attend the historic ceremony.
FCT residents might witness the presence of politicians, diplomats, and celebrities, both local and international.
As of Tuesday, May 23, the former Prime Minister of the United Kingdom, Tony Blair, has already arrived in Nigeria for the event.
3. Traffic
This aspect is inevitable as they will be heavy traffic jams in the metropolis of the FCT due to the inauguration ceremony.
There will also be road closures and diversions that will restrict the movement of commercial vehicles within the metropolis.
4. Economic boom
The inauguration of Bola Tinubu will be good for business, and the city of Abuja will witness a sharp boom in revenue generation during the inauguration period.
Businesses such as aviation, road and train transport, hospitality, restaurant, recreation and patronage of malls and markets will be inevitable.
The influx of local and international delegates will give room for all these economic boosts.
5. Public holiday
This is arguably the most exciting part of what to expect during the inauguration. Abuja is a megacity filled with civil servants, private workers, businesses, and urban dwellers who would appreciate a little break to rest.
Though Monday, May 29, has not been officially announced as a public holiday, it is imminent that Nigerians will be allowed to stay back at home to rest and stay tuned to their TV as they inaugurate the 16th President of the Federal Republic of Nigeria.
May 29: How Bola Tinubu dominated 2023 polls
Meanwhile, Bola Ahmed Tinubu will be inaugurated as the 16th President of the Federal Republic of Nigeria on Monday, May 29.
International communities like the United Kingdom and the United States have acknowledged his victory.
However, his victory was only possible by accruing votes in some major states among the 36 states.
Source: Legit.ng