Will Tinubu Be Sworn In as Nigeria's President on May 29? Prominent Nigerian Pastor Releases Fresh Prophecy
The founder of the Evangelical Church of Yahweh Worldwide, Primate Olabayo, predicts that Bola Tinubu will be sworn in as Nigeria's next president on May 29, despite challenges to the election outcome in court by other candidates
Primate Olabayo claims that he had previously told Tinubu years ago that he would become Nigeria's president, as revealed to him by God
The Christian cleric believes Tinubu will be sworn in, although there are those who oppose this outcome
The founder and primate of the Evangelical Church of Yahweh Worldwide, Theophilus Olabayo, has predicted that Asiwaju Bola Ahmed Tinubu will be sworn in as Nigeria's next president on May 29.
Tinubu, the candidate of the All Progressives Congress (APC) won the February 25 presidential election, polling over eight million votes.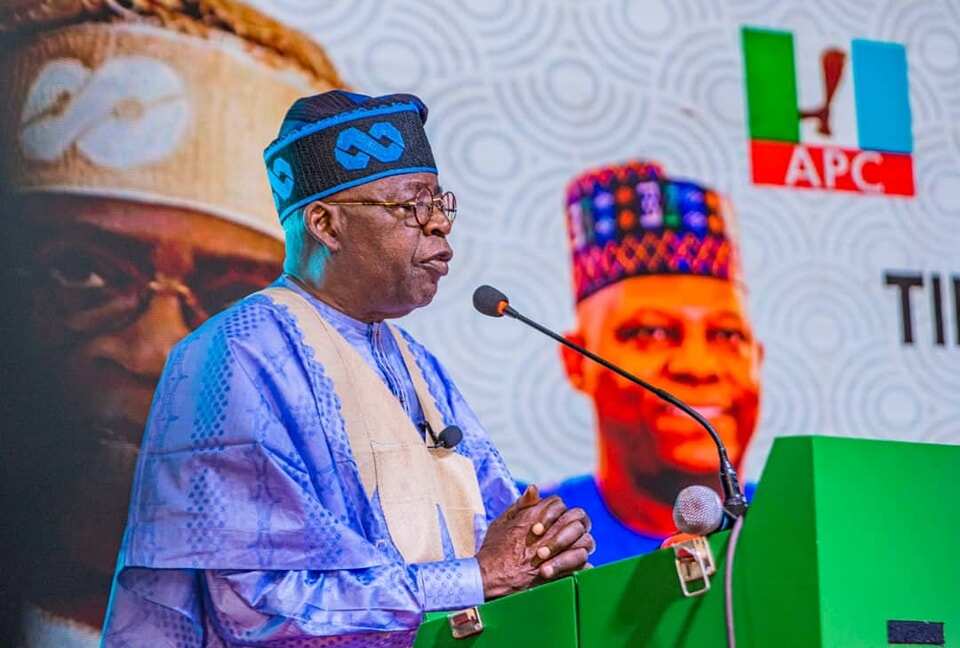 However, the first and second runners-up in the poll, Atiku Abubakar of the PDP and Peter Obi of the Labour Party are challenging the outcome of the election in court.
This has led to a section of the position calling for an interim government, arguing that Tinubu should not be sworn in until the court rules on the petitions filed by Atiku and Obi.
Despite the agitation, Primate Olabayo said the former Lagos governor will be sworn in.
How I predicted Tinubu's victory - Primate Olabayo
Primate Olabayo said God had shown him before the election that Tinubu will become the president of Nigeria.
He said he had told Nigerian President-elect, Tinubu years back when the duo met in America that he will become Nigeria's President.
The cleric, according to Nigerian Tribune, said before the presidential election that he "inquired from the LORD who will be the next President of this country.
"God told me that amongst all the Presidential contestants, Bola Tinubu would emerge.
"Years back when I met Tinubu in America, I told him that the time will come when he would one day be President of this country. I have no personal relationship with him and I only met him back then in my member's house. I don't follow people's opinion, but only what God tells me," he said.
Primate Olabayo further said:
"I see him being sworn in as the president. Though, as I said earlier, there are people who don't want this to happen."
Interim government plot: Primate Ayodele drops fresh prophecy ahead of Tinubu's swearing-in
In another report, the Leader of INRI Evangelical Spiritual Church, Primate Elijah Ayodele, released a fresh prophecy, ahead of Monday, May 29 handover ceremony.
He declared that there will be no interim government in Nigeria and that nothing will stop the swearing-in ceremony in Nigeria.
In a statement signed by his media aide, Osho Oluwatosin, Primate Ayodele noted that despite the loopholes in the election, there will be nothing like an interim government because God didn't show him anything related to it.
Source: Legit.ng