Yoruba Youths Breath Fire, Ask Pa Adebayo to Resign as Afenifere Acting Leader
The acting leader of the pan-Yoruba socio-political organisation, Afenifere, Pa Ayo Adebayo, has been asked to resign
The call was made to Pa Adebayo by members of the Yoruba Afenifere Youths Organisation of Nigeria
According to the youths, Adebayo should forthwith stop parading himself as the leader/acting leader of Afenifere
Youths under the aegis of Yoruba Afenifere Youths Organisation of Nigeria on Tuesday, April 4, called on Ayo Adebayo to step down as the leader of the pan-Yoruba socio-political organisation, Afenifere.
The Punch reports that the youths passed a vote of no confidence on Pa Adebayo following his stance on the just-concluded general elections.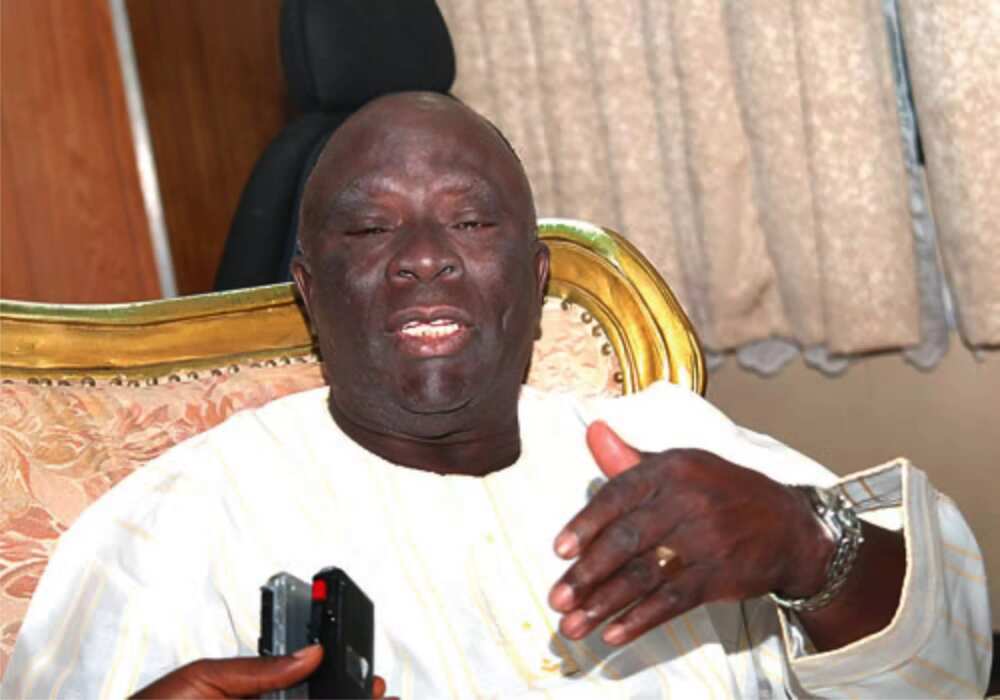 The youths, after a press conference in Lagos, urged Adebayo to kindly step down as the acting leader of Afenifere in the interest of the organisation and the entire Yoruba race.
A communique issued by the youths said:
"We noted for clarity that Pa Ayo Adebanjo is not the leader of Afenifere but the acting leader authorised by Pa Reuben Fasoranti. We make bold to say that the action of making Pa Adebanjo the acting leader is in line with the precedence in our rich history.
"We will not allow our future to be mortgaged by Pa Ayo Adebanjo. We condemned in totality the gross insubordination of the acting leader of Afenifere, Pa Ayo Adebanjo.
"A vote of no confidence is hereby passed in the acting leader of Afenifere, Pa Ayo Adebanjo, forthwith and he should stop parading himself as leader/acting leader of Afenifere."
"A sham": Fresh drama unfolds as Pa Adebanjo gives cryptic description of Tinubu's victory
Another drama unfolded in the polity as Afenifere leader Pa Ayo Adebanjo reacted to Bola Tinubu's victory.
Pa Adebanjo faulted the process that made Tinubu, Nigeria's President-elect, and described it as a "sham".
The Yoruba elder statesman noted further that INEC needs to answer certain questions regarding its role played in the just concluded presidential election.
Presidential Election: Advocacy group berates US govt's stance on poll
The Centre for Reform and Public Advocacy has criticised the government of the United States for congratulating the president-elect, Bola Tinubu.
According to the group, the US government should have waited for the courts to decide before sending its congratulatory message to the All Progressives Congress (APC) presidential candidate.
In a statement signed by its spokesman, Ifeanyi Okechukwu, and sent to Legit.ng, the group said:
"The US is seeking to convert Tinubu to its stooge. The US has more than enough dirt on him, which could be used in blackmailing him. Nigeria's sovereignty has been handed over to a foreign power with Tinubu as its proxy - the new form of neo-colonialism."
Source: Legit.ng