Teresa Terry bio: What do we know about Todd Chrisley's first wife?
Todd Chrisley rarely talks about his marriage to ex-wife Teresa Terry. The Chrisley Knows Best star married his high school sweetheart when they were very young, and they share two kids, Lindsie and Kyle. This is Teresa Terry's story, complete with details about her troubled marriage to Todd Chrisley.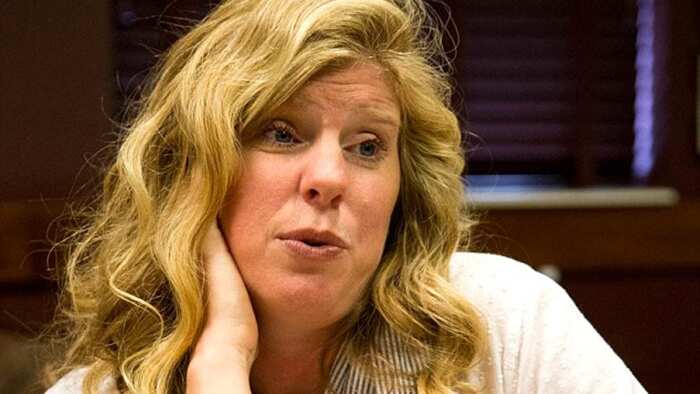 Here are all the details about Teresa Terry's life.
Profile summary
Year of birth: 1971
Birthplace: South Carolina, USA
Nationality: American
Ethnicity: White
Height: 5 feet 4 inches
Weight: 59kgs
Eye colour: Brown
Hair colour: Blonde
How old is Teresa Terry?
As she was born in 1971, Todd Chrisley first wife Teresa is 49 years old as of 2020.
The Teresa Terry Todd Chrisley marriage
Teresa Terry Chrisley (as she was known) met Todd while they were still high school students in Westminster, South Carolina.
Todd's family home was a social hub where friends would hang out after school and at weekends. Chrisley's mother, Faye, cooked for them all.
Teresa revealed,
'It was all very southern, very laid back, eating meals with family that sort of thing. Todd and I would go to the movies, hang out. He was never one for big crowds. He always belonged somewhere else.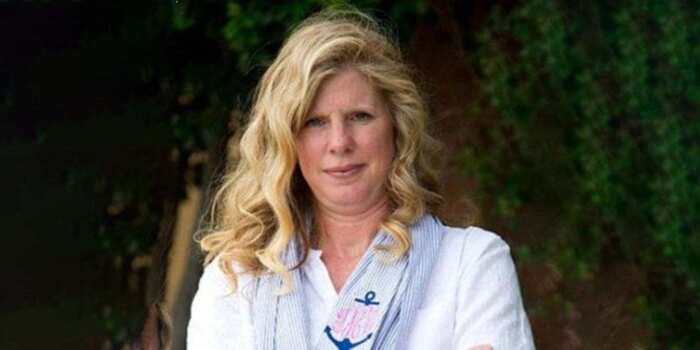 'He carried himself different. He always wanted to wear the latest fashions, most of the people we went to school with were happy to wear T-shirts and jeans. He wanted to get his clothes at Neiman Marcus.
'His parents were just regular middle-class people. I don't know where it came from but I guess he just always wanted something different. I don't think that's necessarily a bad thing.'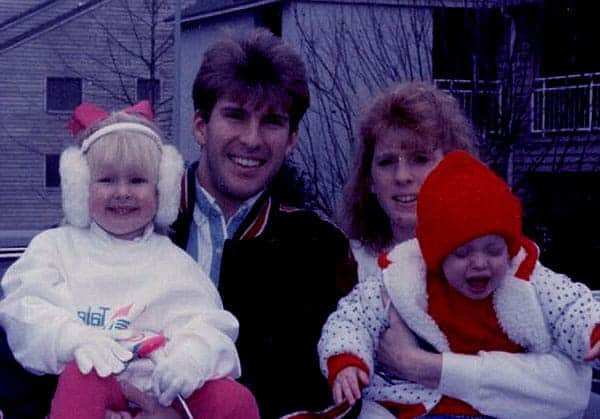 Teresa became pregnant with Todd's first child, Lindsie, at the age of 19. Chrisley, then 21, was not thrilled but he did what both thought the right thing and proposed. According to Teresa's description, they got married because they both thought it was the right thing to do.
Teresa revealed,
"Most likely, we wouldn't have married if I hadn't been pregnant, but we did and it was a big deal,"
15 months after giving birth to Lindsie, the young couple welcomed their son, Kyle.
Todd Chrisley Teresa Terry legal battles
During their seven years together, Teresa claimed they separated multiple times.
As reported by The Daily Mail, there were times when Todd would scream uncontrollably at her for no apparent reason — only to change tact and give her the silent treatment for days and days.
As Teresa revealed, Todd would inundate her with instructions on how to present herself, how to behave, and how to raise children.
"I like to put on a ball cap, put my hair in a ponytail and go out. But with him your hair always had to be fixed and you had to be dressed to the tens. I grew tired of being constantly corrected and I would run my mouth," she said.
"Sometimes I think he doesn't realise the way he is. He's so used to being controlling and vindictive that he doesn't even see it anymore," she added.
The emotional manipulation reportedly gave way to physical abuse. Pushed over the edge, she filed a domestic violence complaint and moved out of the marital home, this time for good.
In that case, Terry alleged that in December 1992, 'while intoxicated,' Todd Chrisley destroyed her personal property 'and battered his mother' and Teresa.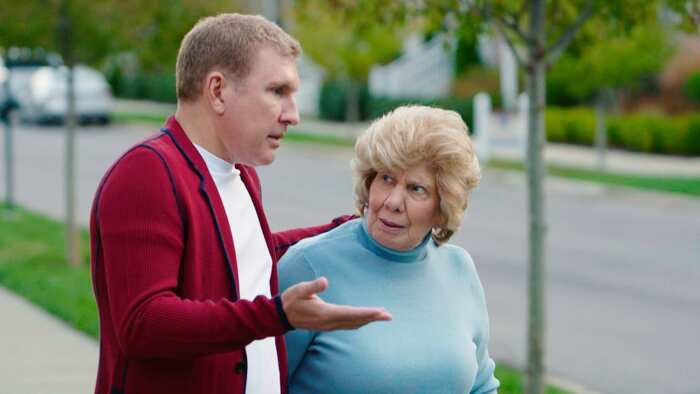 She claimed that on or about October 21, 1994, he 'battered' her while she was driving until she pulled over and ran away. When she went home to pick up some belongings, she claimed he 'stripped her of all her jewelry' and threw her out of the marital home'until he was tired of caring for the children.'
She claimed that on November 2, he 'wielded a knife threatening to kill her' and that she fled to a neighbour's home until she felt safe that Chrisley had left their still shared property. Three days later, she claimed he 'tore all of her clothes, including her undergarments, from her body and battered her using his closed fist.'
When Teresa finally left the marital home, she took Kyle, then three years old, and intended to collect five-year-old Lindsie who was with Chrisley's parents at the time.
She said,
'I don't remember why Lindsie was there but when I went to get her he wouldn't let me have her.'
Teresa filed a criminal complaint against Todd alleging the 'unlawful abduction' on November 8, 1994.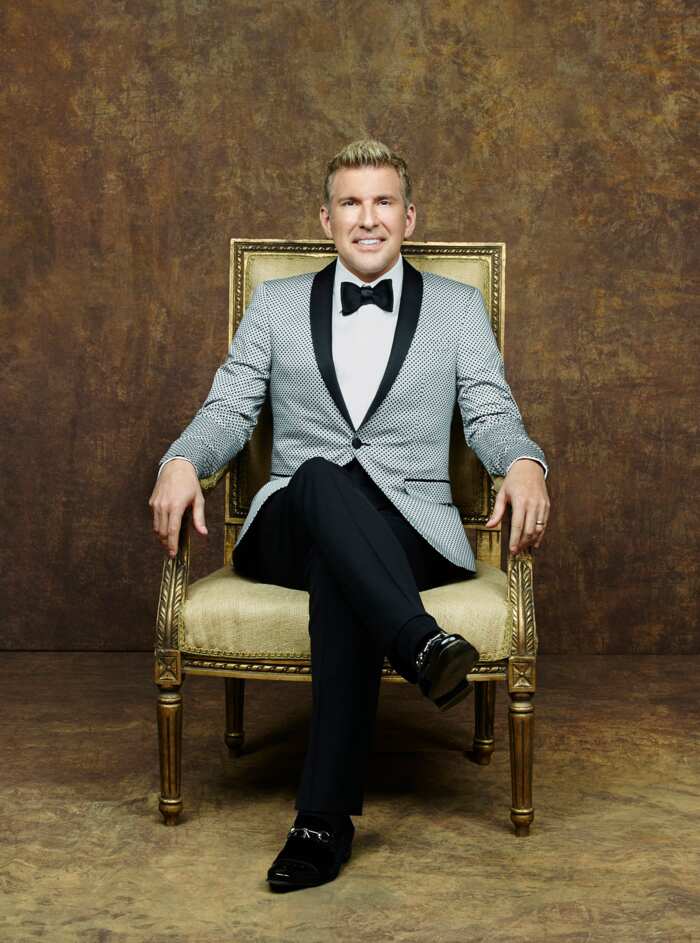 Todd and Teressa spent years battling over child custody — which Teresa says left her unable to maintain a meaningful relationship with Lindsie.
The divorce was not finalized until 1996, with each side fighting for full custody of the children and after much to and fro, Teresa dropped the domestic violence case.
In his testimony, Chrisley - who was accused of deliberately evading court officers who attempted to serve him - denied every allegation and maintained that he had never been physically violent to his wife or mother.
Chrisley and Teresa were finally granted joint physical and legal custody.
Teresa moved into a gated community in Atlanta with her new partner and children. But, she said, Chrisley hired a private detective to track her down.
According to Teresa, she was at home one night when she noticed a red laser trained on the house and saw Chrisley standing in front of the property. The incident is also documented in court papers seen by MailOnline.
Todd went after his ex-wife again in 2012 and sued her for $1 million in child support. He lost the case.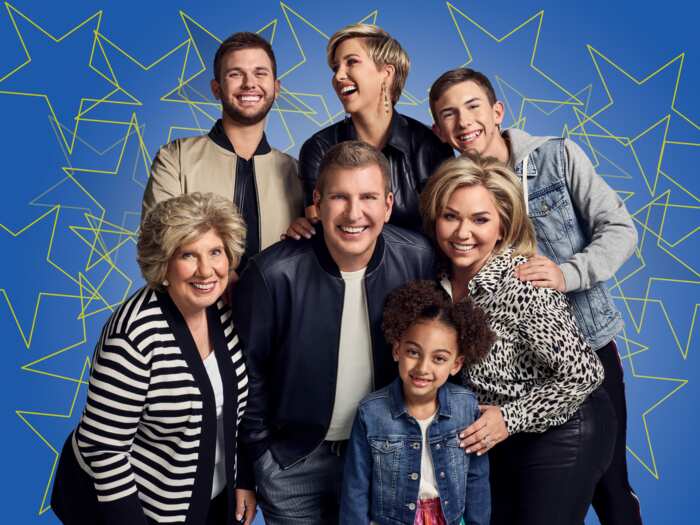 Where is Teresa Terry now?
As of now, Teresa and her current spouse reside in rural Oklahoma along with their children. She is living her life away from the limelight, and it is even difficult to find current Teresa Terry pictures online.
Teresa Terry is known as the first wife of Todd Chrisley, but after reading her life story and all about the struggles she has gone through courtesy of Todd Chrisley, it is safe to say that the title she is mostly associated with, 'Todd Chrisley first wife', is one that she might like to shed off.
READ ALSO: Lindsie Chrisley bio: Age, parents, net worth, husband
Legit.ng covered the life story of Lindsie Chrisley, who became popular for being a member of the cast of Chrisley Knows Best, a reality TV show that features Todd Chrisley and his family's lifestyle.
Lindsie Chrisley is no new name in the reality television industry. Although the famous TV personality no longer appears on the show that catapulted her into fame, she is still quite popular, as evidenced by her Instagram following of over 540k followers.
Source: Legit.ng