Zooey Deschanel bio: age, sister, husband, net worth
Zooey Deschanel is a gorgeous actress who has blessed us with many great on-screen appearances. Her fans enjoy seeing her new ventures and appreciate her for the variety of roles she has portrayed. Every time her smile graces the screen, we get reminded of how talented this woman is. Learn more about the fabulous star and her successful career!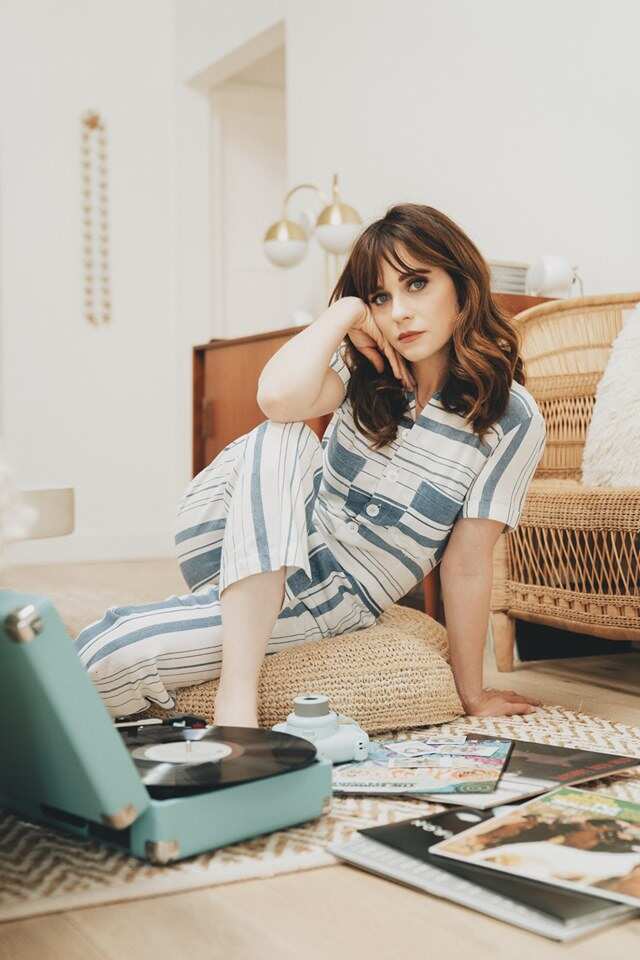 The charming Zooey Deschanel does not only act. Apart from her primary source of income, she works as a model, sings and writes songs. She debuted on the big screen in 1999, and to this day, her career is very fruitful. The biography of this lovely actress is very eventful and inspiring for everyone who wishes to reach success.
Zooey Deschanel profile summary
Full name: Zooey Claire Deschanel
Birthday: January 17, 1980
Age: 39
Height: 5 feet 6 inches (1 m 68 cm)
Nationality: American
Birthplace: Los Angeles, California, United States
Occupation: actress, singer, songwriter, model
Parents: Joseph Caleb and Mary Jo Deschanel
Siblings: Emily Deschanel
Husband: Ben Gibbard (m. 2009 - divorced in 2012), Jacob Pechenik (m. 2015 - separated in 2019).
Children: 2 (Elsie Otter Pechenik and Charlie Wolf Pechenik)
Zooey Deschanel biography
The charismatic actress was born on January 17, 1980, in Los Angeles. A lot of her fans wonder, "How old is Zooey Deschanel?" and there is an answer to this question. Zooey Deschanel age is 39 years old. She is American but has French, Swiss, English, Dutch and Irish roots.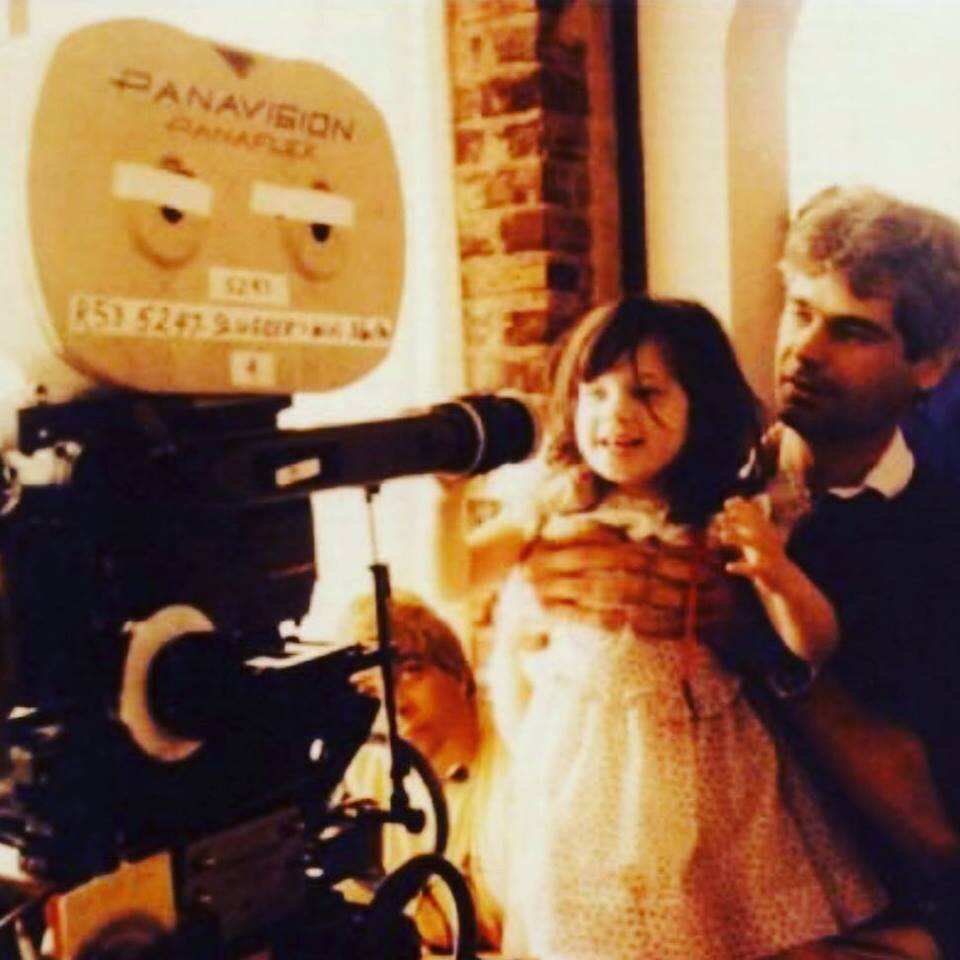 Zooey's parents are closely connected with the world of cinematography: her father, Joseph Caleb Deschanel, is a director, while her mother, Mary Jo Deschanel, is an actress. The parents gave their daughter a unique name after the character from J.D. Salinger's book "Franny and Zooey".
Zooey Deschanel sister Emily has also become a well-known actress, most famous for her role in the series "Bones" as Dr Temperance "Bones" Brennan. Since Zooey and Emily Deschanel were born in such a creative family, they were destined to connect their life with the movie industry.
When the star was little, she had to travel a lot due to her father shooting movies at different locations. She went to a private school Crossroads in Santa Monica, where she met a lot of future celebrities: some of her friends were Kate Hudson and Jake Gyllenhaal.
In high school, she began planning to become a singer and start a career in musical theatre. After nine months of studying at Northwestern University, she dropped out and went on to pursue her acting career.
Some of her early roles were in "Mumford" (1999), "Almost Famous" (2000) and "Manic" (2001). Throughout 2002, the young star acted in four movies, where she had supporting roles: "Big Trouble" as a daughter of reluctant lady, "The New Guy" as a guitar player, "The Good Girl" as a cynical young store worker, and "Abandon" as a roommate of someone involved in the disappearance of her boyfriend. Additionally, she appeared in one episode of "Frasier", portraying a young woman who went out of control.
The first leading role of the young actress was in the drama film "All the Real Girls". She played Noel, an 18-year-old girl who engages in a romance with a 22-year-old guy and it changes her whole life. The movie was a success, and the young acting talent's career immediately went up as she started gaining more serious roles. In 2004, she got a part in a comedy-drama "Eulogy". A year later, she starred as Trillian in the movie adaptation of the novel "The Hitchhiker's Guide to the Galaxy".
Some of her next works were "Failure to Launch" (2006) as the roommate of Sarah Jessica Parker's character, the TV series "Weeds" (2006-2007) as Kat, and "Bridge to Terabithia" (2007) as a quirky music teacher.
She also voiced a penguin in an animated movie "Surf's Up". She appeared in a Western film "The Assassination of Jesse James by the Coward Robert Ford" and the comedy "Flakes". Another work that she was credited for was "Tin Man", a re-imagined version of the classic story "The Wonderful Wizard of Oz". She also did some voicing work during these times and made an appearance in "The Happening", a thriller where she starred alongside Mark Wahlberg.
Her next big work was "Yes Man" (2008), a comedy where she appeared as a love interest of Jim Carrey's character. In 2009, the actress took part in the romantic drama "500 Days of Summer", which became a worldwide hit. Afterwards, she made a memorable appearance in "Bones", the FOX series where her sister Emily plays the protagonist. This was the first appearance of the Deschanel sisters side-by-side on the big screen.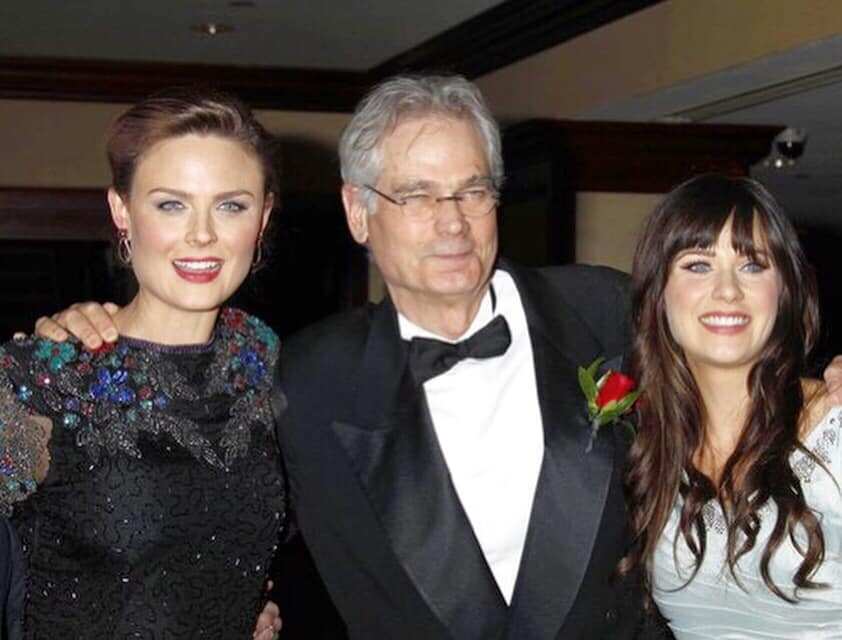 From 2011 to 2018, Zooey Deschanel played a long-lasting role of Jessica "Jess" Day on the sitcom "New Girl". Eventually, she became a producer of the show. The actress received an Emmy Award for her outstanding role as well as three Golden Globe nominations. Her latest movie roles were Ronnie in "Rock the Kasbah" (2015), Stella in "The Driftless Area" (2016) and voicing the lovely and kind Bridget in "Trolls" (2016).
Apart from her acting work, Zooey also enjoys singing and performing. She can play such instruments as the piano and ukulele. Deschanel is a part of a vocal group "She & Him" together with M. Ward. Their band has been active since 2006, and together they have released six albums: "Volume One", "Volume Two", "A Very She & Him Christmas", "Volume 3", "Classics" and "Christmas Party".
Before she was involved in "She & Him", the star was a part of a cabaret act "If All The Stars Were Pretty Babies" together with Samantha Shelton. She often records songs for her movies as well.
The star's hobbies are tap dancing, hiking, biking, and running, which is why she always remains in good shape and tries to stay healthy. In addition, she cares a lot about ecology and the environment. She has some allergies, like wheat gluten, soy, dairy, and eggs. Because of these, she tried following a vegan diet but quit due to her food sensitivities. She also has ADHD (attention deficit hyperactivity disorder).
Zooey Deschanel is known around the world for her charisma and talent, and people often remember this actress for her famous bangs. Zooey Deschanel bangs have become a hairstyle that embodies elegance and charm. It is such a signature hairstyle of the actress that fans have a hard time recognising Zooey Deschanel without bangs. Some pictures of Zooey Deschanel no bangs are circulating on the internet, and they amaze people who are used to seeing her with the same hairstyle over the years.
Zooey Deschanel net worth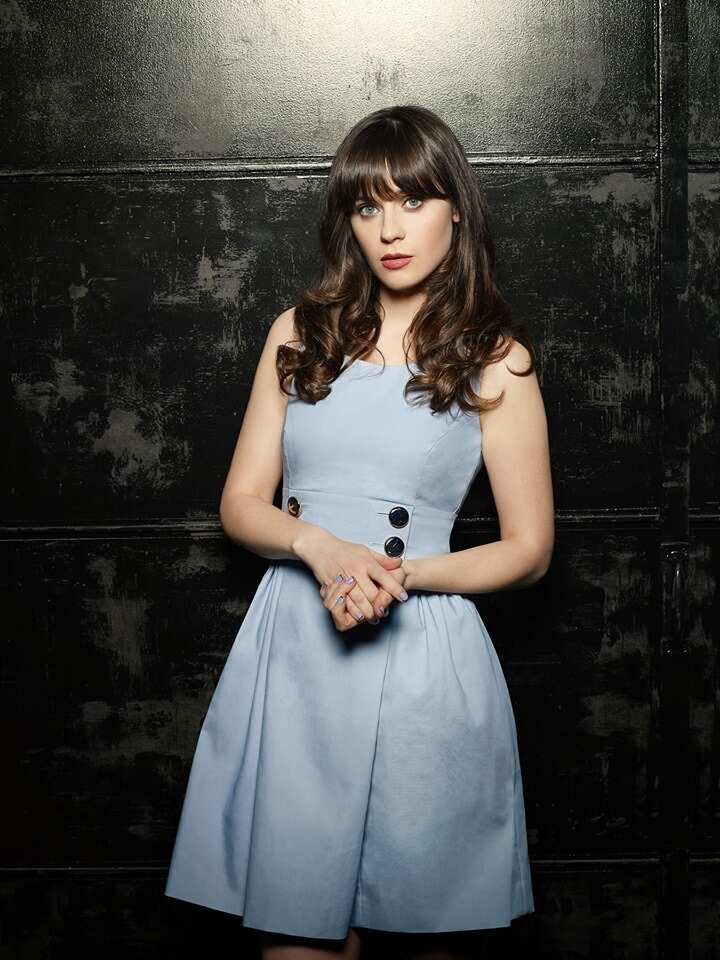 According to the websites celebritynetworth.com and wealthygorilla.com, Zooey Deschanel's net worth is $25 million. The actress earned a fortune through her acting and music performances.
Zooey Deschanel height
The fans are often wondering how tall their favourite actress is. According to healthyceleb.com, her height is 5 feet 6 inches, or 1 m 68 cm.
Zooey Deschanel husband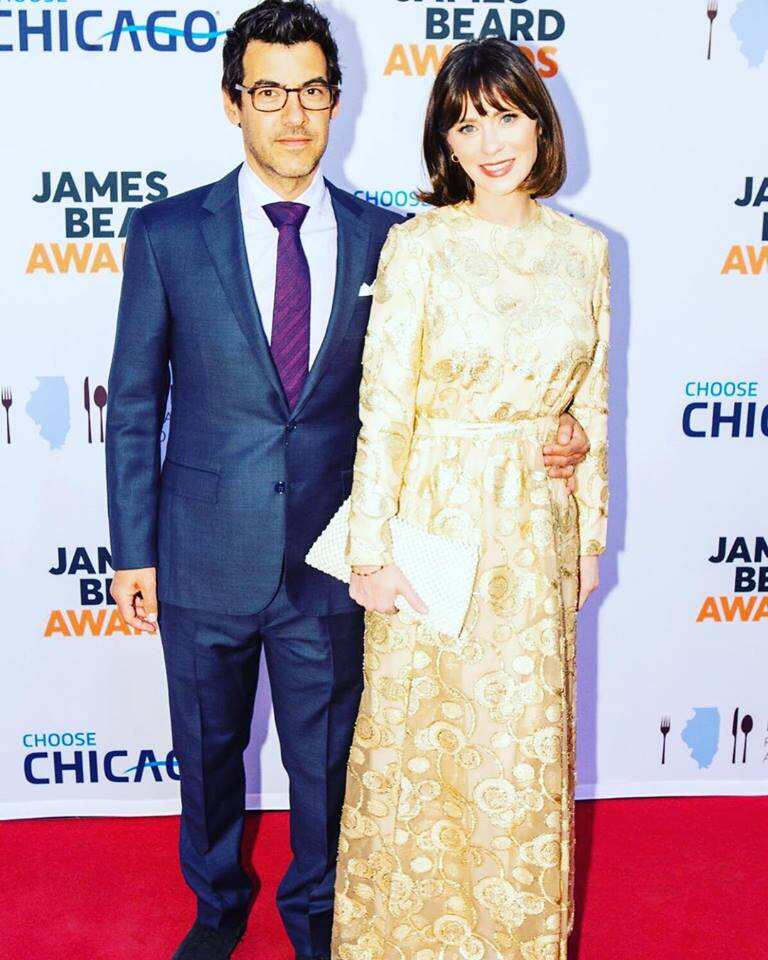 The personal life of the lovable actress is no less interesting than her movies. In 2008, she got engaged to the fellow musician Ben Gibbard, and they got married next year near Seattle, Washington. However, the marriage did not work out due to their differences, and the two separated in 2011.
In 2015, the film star married her second husband, the movie producer Jacob Pechenik. Inspired by Jacob and his faith, Zooey converted to Judaism. They lived together for four years before they decided to go their separate ways in 2019, claiming they were "better off as friends". After her separation from her husband, the star found herself a new boyfriend: Jonathan Scott from "Property Brothers" series.
Zooey Deschanel children
The actress has two kids with her ex-husband Jacob Pechenik: a daughter and a son. Zooey Deschanel kids names are Elsie Otter Pechenik and Charlie Wolf Pechenik. Elsie is four years old, while Charlie is two years old.
Zooey Deschanel pregnant photos are hard to find on the internet, as well as pictures of her children. This leads us to the conclusion that she is a rather private person who prefers not to share too many pictures from her personal life. However, she often posts old photos of herself and her family. We hope that we will see Zooey Deschanel baby pictures one day as well.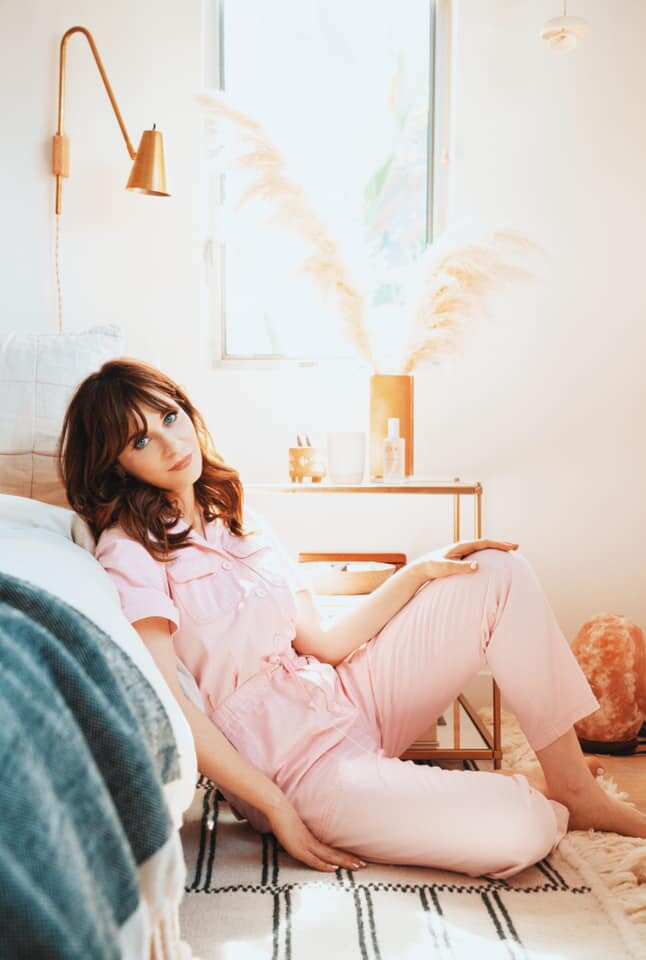 People love Zooey Deschanel for her unique appearance and outstanding talent. Some of her notable works, such as "The Hitchhiker's Guide to the Galaxy", "Yes Man", "500 Days of Summer" and the series "New Girl" will definitely live in the minds of her fans for a long time.
Source: Legit.ng