May 29 Swear-In: Nigerians Must Exercise Peace, Unity, Respect Rule of Law, Says NUFTS
FCT, Abuja - In preparation for the new government's inauguration, Nigerians have been urged to exercise peace, unity, and respect the rule of law on Monday, May 29.
The Nigerians Unite for Tinubu/Shettima (NUFTS) on Thursday, March 30, made this call during a press conference held in Abuja.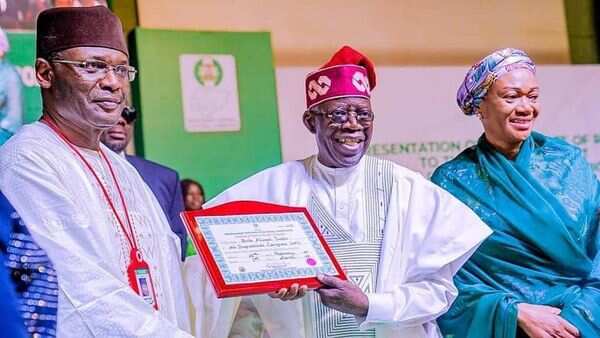 Speaking at the press briefing, the executive director of the NUFTS, Prof Abdullahi Mohammed, appealed to Nigerians and other stakeholders in the country not to be used as an instrument of chaos and disunity for the country.
He urged aggrieved politicians unsatisfied with the outcome of the 2023 presidential polls to deploy legal means to challenge the result.
In reference to the United States, Prof Mohammed stated that they also had their own story to tell in their journey toward democracy and their electoral process.
He stated that deploying violence and other ill means of challenging the outcome of the presidential polls in the guise of fighting for their rights would be unwise and unacceptable.
Similarly, the NUFTS said there are better approaches than the agitation for an interim government.
The NUFTS noted this in response to the intelligence gathered by the Department of State Security (DSS).
The NUFTS urged the DSS to enforce the law and arrest and prosecute masterminds of alleged schemes.
Prof Mohammed also appealed to opposition parties to refrain from utterances and inciteful statements that might lead to general chaos and disorder.
The NUFTS congratulated the president-elect, Bola Ahmed Tinubu, and Vice-President-elect Kashim Shettima on their victory, adding that the electoral process was credible.
Source: Legit.ng