2023 Governorship Polls: Full List of States APC, PDP or LP May Win Emerges as EiE, SBM Release Prediction
Ahead of the March 11 governorship elections, Enough is Enough (EiE), and SB Morgen (SBM) Intelligence have released the results of a survey conducted to determine the likely winners.
The governorship elections will be conducted in 28 states.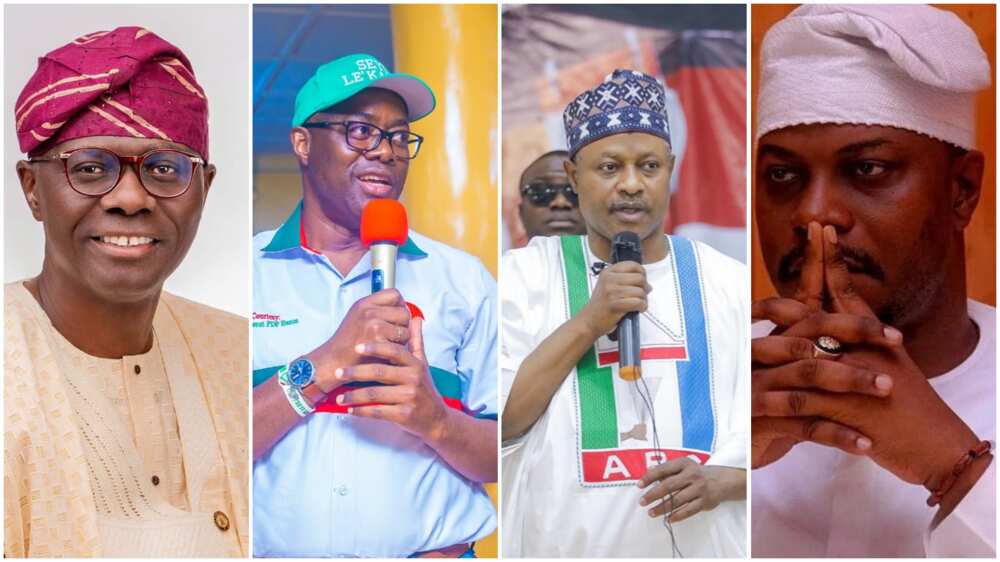 In a report titled; EiE-SBM Intelligence Election Forecast: Governorship Races, the firms predicted the states the ruling All Progressives Congress (APC), the Peoples Democratic Party (PDP) and others would win.
The report said 8,921 people were interviewed regarding the presidential, governorship and legislative races between January 16 and February 3, 2023.
The firms also interviewed 2,613 people on the phone in all 36 states and Abuja. However, only responses from the field interviews were used to predict the outcome of the guber polls.
Their findings show the PDP in the lead as the party is predicted to win 15 states, the ruling APC is projected to take 10, and the Labour Party is predicted to win one state.
See the full results below:
States likely to be won by APC
Borno
Yobe
Jigawa
Zamfara
Niger
Kwara
Nasarawa
Benue
Ogun
Lagos
States likely to be won by PDP
Sokoto
Kebbi
Oyo
Katsina
Kaduna
Bauchi
Gombe
Adamawa
Cross River
Akwa Ibom
Rivers
Delta
Taraba
Ebonyi
Plateau
State likely to be won by Labour Party
Abia
State likely to be won by NNPP
Kano
State likely to be won by APGA
Enugu
Sanwo-Olu or Rhodes-Vivour? Tough battle in Lagos as CAN reveals anointed governorship candidate
Meanwhile, the Christian Association of Nigeria (CAN), Lagos state chapter, has endorsed Governor Babajide Sanwo-Olu for a second term.
Lagos CAN chairman, Bishop Stephen Adegbite, announced the endorsement of Sanwo-Olu at a briefing in Lagos. Adegbite said the endorsement was based primarily on Sanwo-Olu's performance and nothing else.
"His achievement in the critical sectors of the economy of the State are endearing and we are convinced that it needs to be sustained," he said.
Source: Legit.ng