Labour Party's Logo Missing on Ondo Ballot Papers, LP calls for Postponement of 2023 Polls
A lot is happening in the polity less than 24 hours before the 2023 presidential election, slated for Saturday, February 25
In an unfolding development, the logo of the Labour Party has been declared missing on the ballot paper in Ondo state
This has led to calls for the postponement of Saturday's election by the leadership of the party in Ondo
A report by The Nation states that the Labour Party (LP) logo is missing on the ballot papers sent to Ondo State.
Reacting, the leadership of the Labour Party in the state has called for the postponement of Saturday, February 25, election in Ondo over the absence of its logo on the ballot papers, a report by The Nation further confirmed.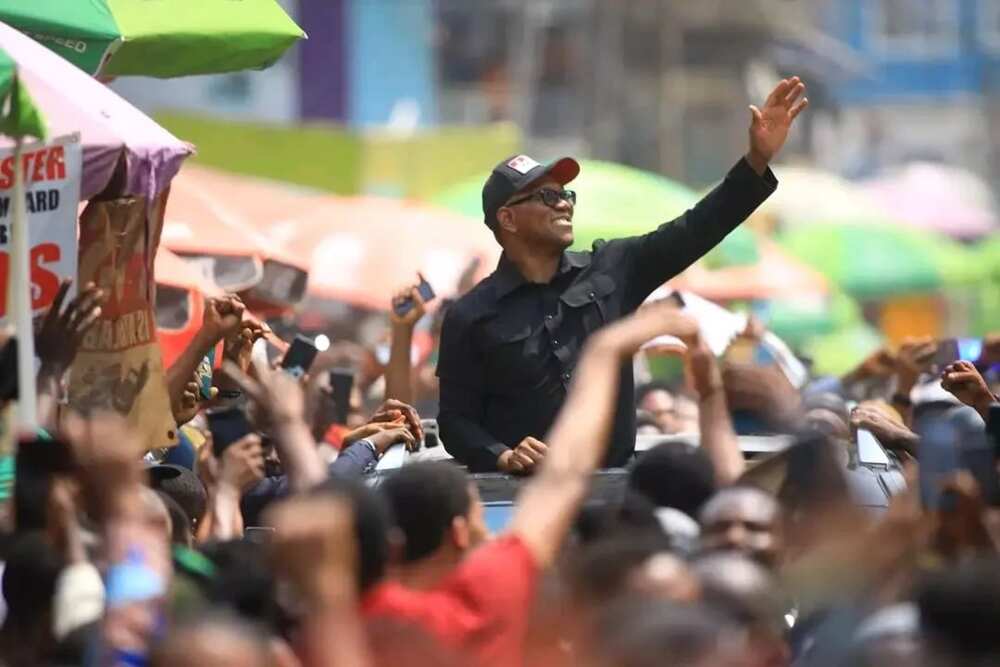 Labour Party laments barely 24 hours to polls
The party said its logo was missing on the election ballot papers for Ondo Central Senatorial District and five House of Representative seats.
However, LP called on INEC to postpone the election in seven House of Representatives and one Senatorial area across the state until the needful was done, a report by Vanguard confirmed.
Addressing reporters in Akure, the state secretary of the party, Abiodun Agbaje, alleged that "it was a deliberate act to disenfranchise our supporters."
2023 Election: Will Peter Obi's "No Shi Shi" Survive "Money Bags" Politics
The 2023 presidential election is only a day away, but unlike past elections, it's a challenging task to predict the outcome of what appears like a four-horse race.
Going formidably to the poll are the Labour Party's Peter Obi, PDP's Atiku Abubakar, Bola Tinubu of the APC and Rabiu Musa Kwankwaso of the NNPP.
The Labour Party and Peter Obi have, since the beginning of the presidential election campaign, continued to ride on the goodwill of Nigerian youths who have volunteered to campaign for the LP candidate with their resources, spending hours on social media and making themselves available at rallies without being hired, unlike what used to be the case during campaigns.
Reactions as Stears Poll predicts winner of 2023 presidency between Tinubu and Peter Obi
A predictive poll by Stears, which predicted the winner of the 2023 presidential election, has stirred reactions from the supporters of the major presidential candidates.
The poll by the pan-African data company predicted that Peter Obi, the Labour Party (LP) presidential candidate, will win the 2023 presidential election if there is a high turnout of voters.
Reacting to the poll, Ahmad Abba Dangata, a former APC national youth leader aspirant, said Tinubu would win the election whether the turnout is high or low.
Source: Legit.ng