2023 Presidency: "Why Peter Obi May Lose Election", Northern Labour Party Chairmen Open Up, Issues Ultimatum
There is an outcry from the leadership of the Labour Party in the north ahead of the general elections
LP chairmen are alleging that they are being marginalised in terms of funds distribution for logistics
This is why the chairmen in the region have threatened that Peter Obi will lose the presidential election if funds are not released in the next 12 hours
Gombe - The leading bigwigs of the Labour Party in northern Nigeria are claiming that they are being marginalised in party affairs.
Specifically, the chairman of the party in Gombe, Alh Sani Abdulsalam, on Wednesday, February 22, claimed that when it comes to funds distribution for preparation ahead of the 2023 general elections, they are nowhere, Leadership reports.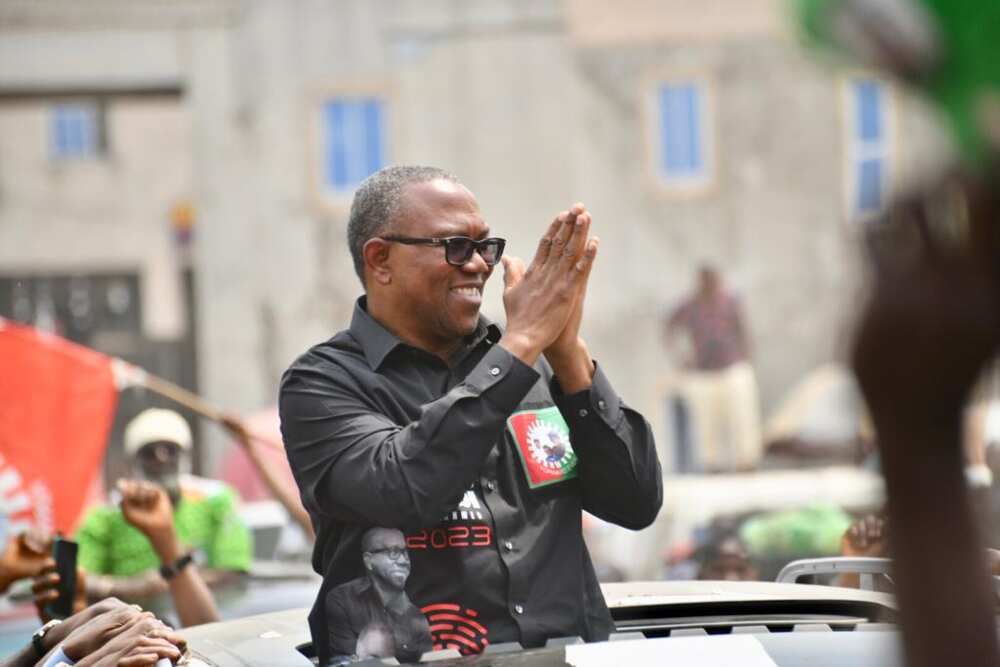 To avoid serious problems, Abdusalam, who is also the coordinating head of the 36 states in Nigeria, is calling for the immediate release of all money budgeted by the party for the 2023 election logistics within the next 12 hours.
Abdulsalam, who claimed that a trend of lack of internal democracy is bedevilling the party, said it might bring about Peter Obi's defeat in the Saturday, February 25 presidential election if not reversed
He claimed that the party chooses to work with cronies and support groups instead of liaising with chairmen across the states.
Abdulsalam said:
"The greatest shock from the national chairman was that money for agents will not be sent to any state chairman or National officers except those three NWC members including a woman and that all state chairmen and 19 other members already picked by Mr Peter Obi himself will be given monies meant for party agents and alert will be received by 10 pm tonight Wednesday the 22nd day of February 2023.
"As of tonight, no alert has been received by any state chairmen and information reaching us confirmed that money was paid based on ethnic and religious consideration because only persons of a particular ethnic group currently run the campaign of Mr. Peter Obi in cohort with the national chairman, Mr. Julius Abure, has polluted the party..."
2023 elections: Uncertainty for Peter Obi as Tinubu meets LP's chairman, guber candidate
The gubernatorial candidate of the Labour Party in Kano, Bashir Ishaq Bashir, met with Asiwaju Bola Tinubu, the presidential candidate of the ruling All Progressives Congress (APC), on Sunday, February 12.
It was also gathered that the chairman of the Labour Party in Kano, Muhammad Raji, attended the closed-door meeting with Tinubu.
Sources said that the meeting convened in Abuja was based on the possible defection of Bashir to the APC.
Source: Legit.ng