2023 Presidency: Possibilities, Facts on Peter Obi's Chances as Chatham House Expert, Political Observer Spill
There is no doubt that Peter Obi, the Labour Party's presidential candidate, is already upsetting Nigeria's political status quo going by support from Nigeria's young population and the results of recent online polls.
Looked upon as the much-awaited messiah of Nigeria amid insecurity, economic instability, and ethnoreligious tension heightened by a feeling of marginalisation across some sections of the polity, Obi is coming with his mantra of giving back the country to the people.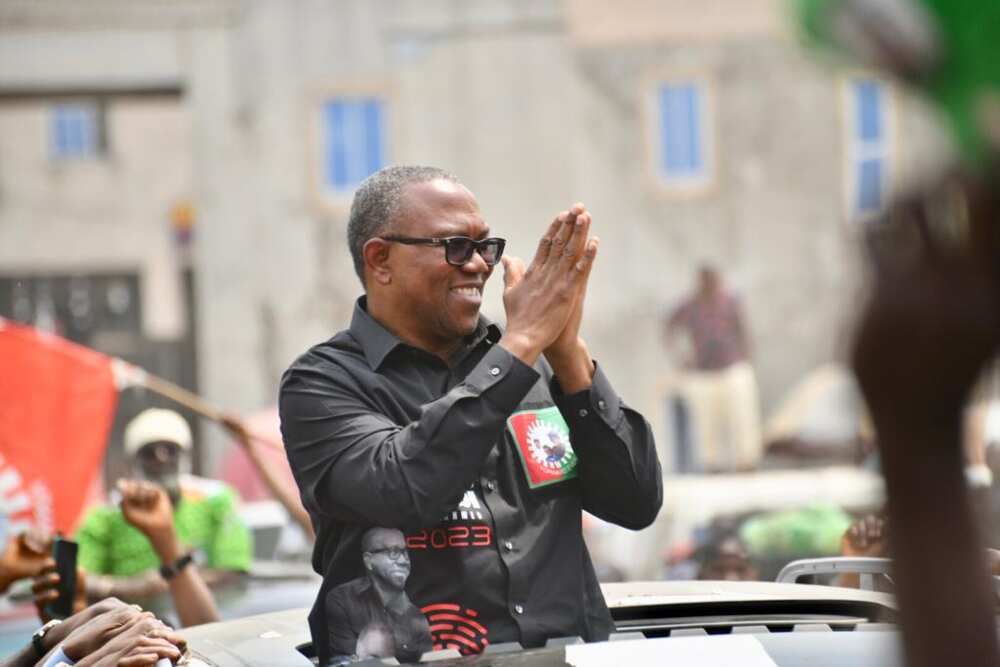 Added to this, part of what has endeared the former Anambra governor to the masses is his analyses of Nigeria's economic situation juxtaposed with other nations' realities which have appeared to many as revelations from a man who not only knows his onions but has what it takes to fix this crisis-ridden African giant.
According to Matthew Page, a Nigerian expert at the Carnegie Endowment for International Peace, Obi "...is viewed as a mould-breaking politician, talking about reform and doing things differently ... But it remains to be seen if he could follow through on that if he became president."
"Nigeria is an incredibly resilient country, but the question is: when do these multiplying crises just get too much...Nigerians are choosing the person who may have one of the last opportunities to change the trajectory of the country."
2023 elections: Possibilities for Peter Obi
A survey by Enough is Enough (EiE) AND SBM Intelligence has disclosed that for the first time ever, perhaps caused by Obi's popularity, Nigeria will witness a run-off in the presidential poll, a situation which some fear will risk instability in Nigeria.
Also, as revealed in the survey, Obi will slug it out with Atiku Abubakar of the PDP for second place.
Even more, it is possible that Obi will take sufficient votes to stop his rivals' ambition in the first round, which requires a simple majority of all votes and 25% of votes in at least two-thirds across the 36 states, including the Federal Capital Territory (FCT), Abuja.
No doubt, Obi's victory would overturn Nigeria's political arena apart from ending decades of dominance by the two main parties: Peoples Democratic Party (PDP) and the All Progressives Congress (APC).
Ultimately, it is hoped that the forthcoming general elections will truly be free and fair to usher in the leadership the electorate is yearning for.
It is just as Leena Koni Hoffmann-Atar, an expert at London's Chatham House foreign affairs thinktank has mentioned:
"All elections are important, but there really is a lot riding on this one. It is really important that this election is credible, is free, and perceived as fair."
Atiku, Tinubu, Obi: Pastor Oyakhilome claims God's preferred presidential candidate is Obi
Pastor Chris Oyakhilome, the general overseer of the Christ Embassy Church, has disclosed who God revealed to him will govern Nigeria better and win the forthcoming presidential election.
In a metaphorical endorsement of Peter Obi, the Labour Party presidential candidate, on Friday, February 17, the cleric literarily said Obi is God's preference for Nigeria and he will win the February 25 election.
The cleric narrated the spiritual stance of 3 leader candidates in the poll, which can be suggested to be Obi, Bola Tinubu of All Progressives Congress (APC), and their counterpart in the Peoples Democratic Party (PDP), Atiku Abubakar.
Source: Legit.ng