Cash Crunch: 2 Powerful Authorities Emefiele Has Kicked Against
Godwin Emefiele, the governor of the CBN, has kicked against 2 constitutional authorities since he unveiled the new naira notes
Since Emefiele announced that the old N200, N500, and N1000 notes will stop being legal tender in January 31, many Nigerians have been stranded and cashless while trying to swap their money for the new notes
However, the supreme court late took a position on the matter but the apex bank under Emefiele's leadership has remain adaman
The law, court and constitution are the primary authorities that should run the affairs of a country, but Godwin Emefiele, the governor of the Central Bank of Nigeria (CBN) appear to be running against these authorities in the implementation of the naira redesign policy.
In November 2022, the CBN unveiled the new naira notes while announcing that the old ones would stop being legal tender on January 31, 2023.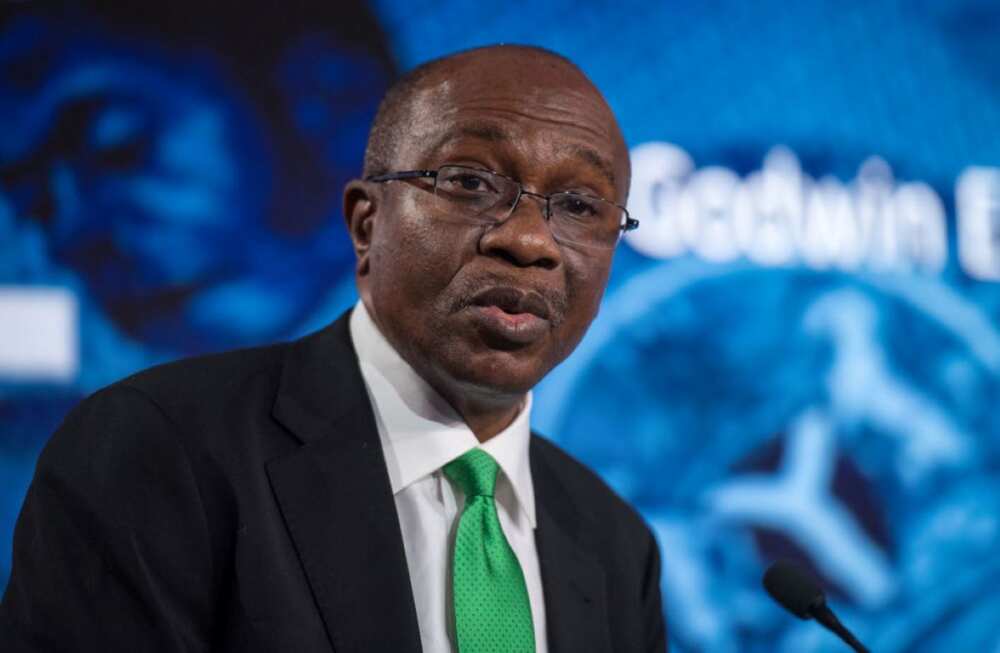 Following tension and outcry from Nigerians who could not get the new naira notes after depositing the old ones, Emefiele met with President Muhammadu Buhari in Daura, Katsina state, on Sunday, January 29 and subsequently announced 10 days extension for Nigerians to swap their naira notes.
In the subsequent events after the extension, Emefiele disobeyed 2 major authorities that should govern the country's affairs.
They are:
Emefiele kicked against supreme court ruling
Kaduna, Kogi and Zamfara states, on Thursday, February 2, approached the supreme court for an interim injunction to restrict the federal government from stopping Nigerians to stop using the old notes.
The court granted the ex-parte order on Wednesday, February 8, till it hears the case on Wednesday, February 15.
The federal government subsequently declared its decision to adhere to the supreme court ruling, but Emefiele, on Tuesday, February 14, said the February 10 deadline has not changed, thereby kicking against the verdict of the apex court.
Emefiele goes against the CBN act
Emefiele also acted against the section 22 of the CBN Act. Ridwan Oyafajo, a legal practitioner who spoke with Legit.ng said that the apex bank governor acted based on President Muhammadu Buhari's directive.
However, he pointed out that the CBN governor cannot stop banks from collecting the old notes, citing section 22.
"Though the policy has legal backing in law, the CBN act provided the directions to follow if the currency is to be recalled. Section 20 of the CBN act provides that there has to be a directive from the president to the CBN governor before such could happen.
"And yes, according to section 22 of the CBN act, even after the deadline, banks cannot stop collecting the old naira notes from citizens, although the old notes will stop being a legal tender after the deadline.
"The CBN governor also attested to it during his last appearance before the house of representatives committee set up on the issue."
Lagos government takes stands on naira redesign policy of the federal government
Legit.ng earlier reported that the governor of Lagos state, Babajide Sanwo-Olu, has warned business owners and cautioned the state's people to stop rejecting the old naira notes.
Sanwo-Olu also announced that the state has joined in the suit challenging the federal government naira redesign policy at the supreme court.
According to the governor, some mischieve makers are trying the explore the effect of the CBN naira redesign policy to cause havoc in the state while urging the people to remain calm.
Source: Legit.ng