More Knocks on Emefiele Over New Naira Policy As Another Presidential Candidate Scores CBN Low
Godwin Emefiele, the governor of the Central Bank of Nigeria (CBN), continues to face criticism for implementing the new naira policy
Presidential hopeful Kola Abiola joined other political elites to criticise the new policy implemented by the apex bank
The presidential candidate of the People's Redemption Party (PRP) said the implementation of such a policy requires careful consideration
FCT, Abuja - The governor of the Central Bank of Nigeria (CBN), Godwin Emefiele, has again been criticised for implementing the new naira note policy.
Presidential candidate Kola Abiola of the People's Redemption Party (PRP) joined the leagues of elites to criticise the new monetary policy implemented by the CBN.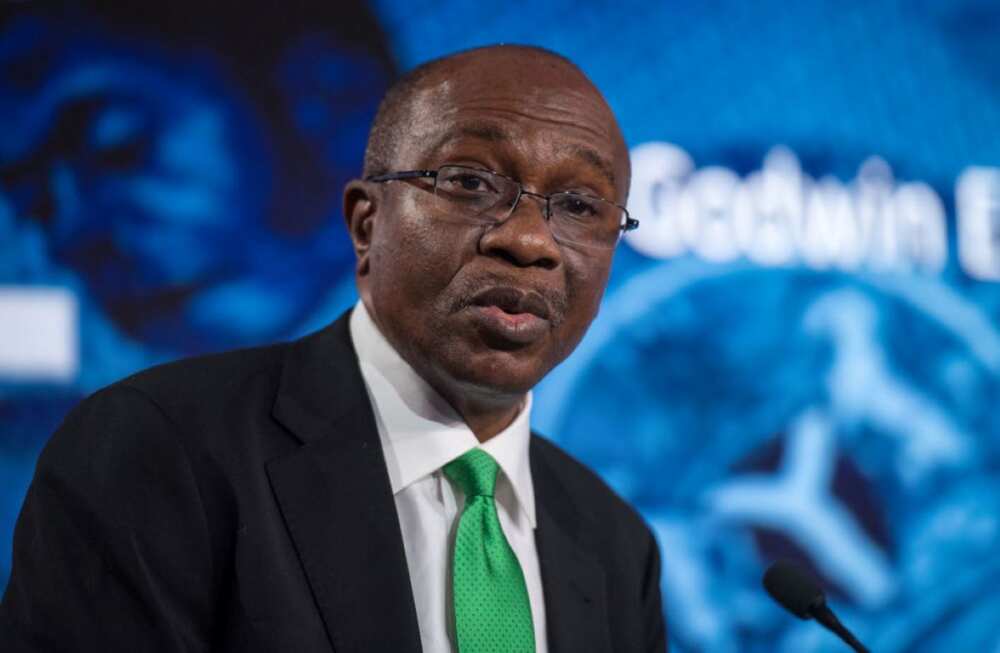 While speaking with leaders of Arewa from the 19 northern states of the federation, Abiola said the apex bank's decision was not carefully calculated, and the repercussions are telling on Nigerians.
He made this submission in Abuja on Monday, February 13.
As reported by the Guardian newspaper, Abiola said:
"This is very bad timing with not so much time to implement the policy. Indeed, what is happening is a collective mess.
"We have a situation where it is difficult for banks to cope with the inflows of requests, where there is no enough cash out there and where many citizens are not even in the banking system.
"If you are in the village or local government where there is no bank, how do you change the money? You need to be inclusive before you bring a policy like this."
Abiola slam Nigerian banks
He also emphasised that the banking software available to bank users in Nigeria needs to be more efficient to serve the policy's purpose.
Abiola said the influx and traffic on banking software by users has led to these software crashes, proving that Nigeria is still being prepared for such digital reform.
He said:
"The banking software is not robust to even take care of the activities that we do and you are now forcing us to go online which has resulted in most of the banking software crashing."
2023 Elections: Panic as Prominent Presidential Candidate is Fined
In another development, the presidential candidate of the People's Redemption Party (PRP), Kola Abiola, has been fined by a Federal High Court in Abuja.
Abiola, the son of the late MKO Abiola, was fined by the court following his failure to his court documents within time.
Madam Patience Ndidi Key, a PRP presidential aspirant, is challenging Abiola's emergence as the party's presidential candidate.
2023: Prominent Presidential Candidate from Southwest Withdrew from Race? Party Opens Up
Meanwhile, the PRP has dismissed the reports claiming that its presidential candidate, Kola Abiola, has withdrawn from the race
The party said the reports are untrue and affirmed that Abiola and his running mate, Haro Zego are in the race
Party faithful and the members of the public were urged to disregard the rumour in a statement sent out on Monday, October 10
Source: Legit.ng