What is known about Wanda Sykes wife Alex Sykes (nee Niedbalski)?
Do you know who Wanda Sykes wife is? The famous comedian is married to Alex Sykes, née Niedbalski. Alex and her wife met in 2006, and they have been together ever since. They also have two children together.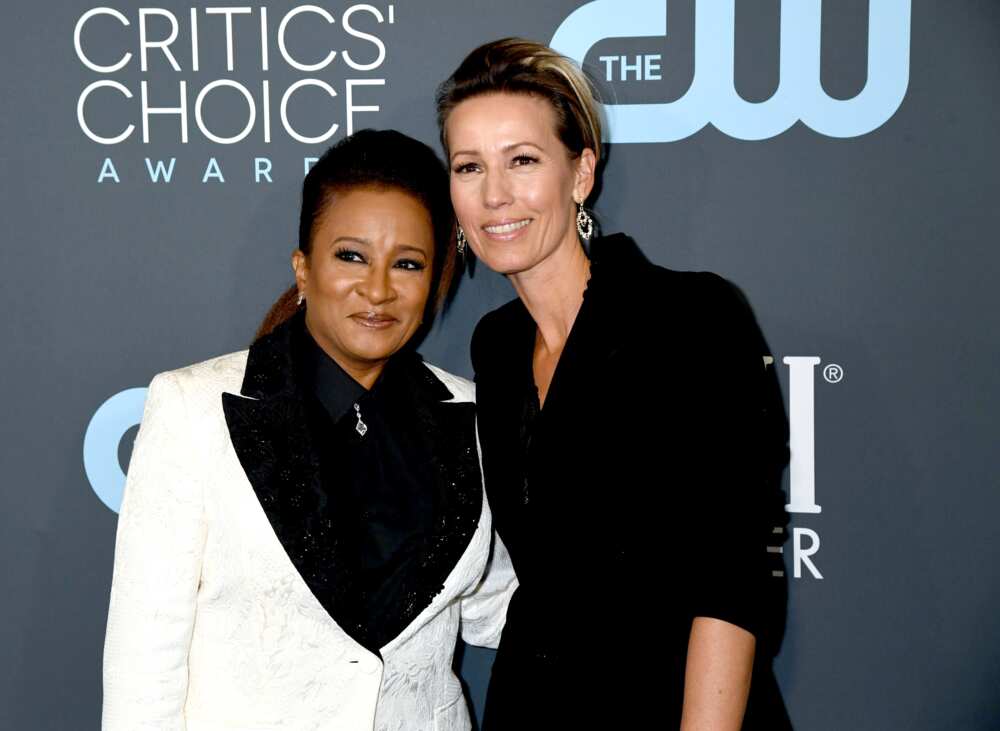 Wanda Sykes wife is 46-year-old French national Alex Niedbalski. The couple got married in 2006, and they have two children.
Profile summary
Name: Alex Sykes, née Niedbalski
Age: 46 years
Year of birth: 1974
Nationality: French-American
Ethnicity: Caucasian
Height: 5 feet 8.5 inches
Eye colour: Blue
Body measurements: 35-27-36 in
Relationship status: Married
Children: Two (Olivia and Lucas)
Occupation: Businesswoman, Senior Vice President of Sales at Polycor
Net worth: $1 million
Biography of Wanda Sykes wife
Who is Wanda Sykes wife? Alex Niedbalski is the wife of comedienne and actress Wanda Sykes. Niedbalski holds French-American nationality, and she is a businesswoman. Alex sykes age is 46 years.
Information about Niedbalski's background, her family, and education is not public knowledge, as the Frenchwoman rarely gives information about herself to the media.
Career
What does Wanda Sykes wife do for a living? There is not much information about what Alex does for a living, but it is known that she is a businesswoman who sold granite countertops. She is also the Senior Vice President of Sales at Polycor.
Marriage and family
If you have been asking – who is Wanda Sykes married to? The actress and comedian is married to Alex Niedbalski. They have been together for 14 years.
The comedian met Alex on a ferry ride to a New York gay resort named Fire Island. She noticed a woman with a computer bag talking to a baby, and she instantly admired her but did not approach her and knew that she was the kind of woman she needed in her life.
At that time, Sykes wanted to get her kitchen redone, and she seemed to have been telling everyone about it to the point where her friends had to tell her to stop talking about her kitchen renovation to every stranger she met.
She did not take her friends' advice as she went about her kitchen renovation to people. Eventually, she met someone who introduced her to a French woman who sold granite countertops.
The French woman happened to be Alex Niedbalski, the same woman that the actress noticed on the ferry to Fire Island. The comedian found out that Alex was single, and they hit it off immediately.
Alex and Wanda dated for two years before they got married in an intimate ceremony in Las Vegas in 2008. One month after their wedding, Wanda publicly came out during a rally against a law that banned homosexual marriage.
Not every member of Wanda Sykes family was pleased with her decision to marry a woman, as her mom did not attend her wedding. Wanda's family has since warmed up to Alex and Wanda.
Wanda told The Guardian,
They really embrace what it is to be a Christian. My father's sister, who's the oldest, she was like, 'You know God loves you and God loves your family, don't you let anybody tell you otherwise.' It's like, wow, OK, good. This is how it's supposed to be.
On April 27, 2009, Wanda sykes and wife welcomed a set of twins, Olivia Lou and Lucas Claude. Wanda and Alex Sykes kids are fraternal twins. Also, the twins were carried by Alex.
Wanda and her family split their time between Los Angeles and suburban Philadelphia. They also visit Alex's family in France regularly.
Olivia Lou and Lucas Claude are white, and they speak French and English. In an interview with The New York Times, Wanda stated how she, as a black woman, is raising white children. She said,
"You want it to be a world where they can just live and be good people and not have to think about that, but you have to have the conversation. You do. When something comes up you have to address it… I'm just raising them how I was raised. Hopefully they won't get a taste of white privilege."
Before meeting Alex, Wanda was married to music producer Dave Hill in 1991. Their matrimony ended in 1998.
Alex Sykes net worth
Alex's net worth is estimated at $1 million while Wanda Sykes net worth is estimated to be $6 million.
On 21st September 2019, Alex uploaded her first post on Instagram, a video of her wife cracking jokes on The Ellen DeGeneres Show.
Alex now has some posts of herself and her wife on her page. If you want to see a lovely picture of Wanda Sykes wife, you will find a few on her Instagram page.
Wanda Sykes wife is French businesswoman Alex Sykes (nee Niedbalski). The couple have two children, and they have been happily married for 12 years now.
READ ALSO: Is the Patrick Swayze son rumor real and did the actor have kids?
Legit.ng reported that a man believed to be the late Patrick Swayze's secret son has been found after decades. The alleged son is Jason Whittle, who was born in 1973. 
Patrick Swayze was an American actor, dancer, singer, and songwriter who gained fame with appearances in films during the 1980s. Swayze died of cancer in 2009, leaving his entire $40 million estate to his wife, Lisa Niemi.
Source: Legit.ng