Peter Obi Reels Out What Nigerians Should Look Out For Before Voting For Any 2023 Presidential Candidate
The 2023 flag bearer of the Labour Party, Peter Obi has listed the ideal qualities of a presidential candidate for Nigeria ahead of the 2023 general elections.
Obi in a series of tweets posted on his personal Twitter page said every nation has significant moments in history - when a situation arises.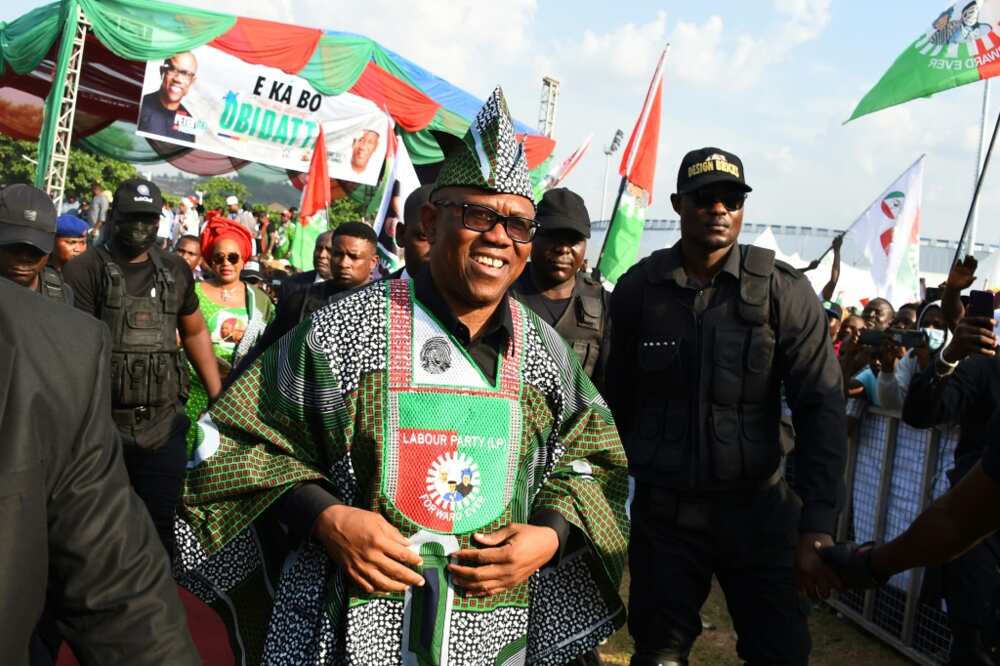 He said that such a situation requires that the nation takes specific actions that would mark her turning point.
Obi noted:
"Nigeria is at that historical junction. How we have done this as a nation is no longer a debate. We have done poorly due to bad leadership and we must now seize this moment. We must save Nigeria."
The former governor of Anambra state added that in just 12 days from today, Nigerians of eligible age who also have their Permanent Voters' cards will have the opportunity to make very hard choices.
He said that the choices expected to be made would be devoid of traditional sentiments of one's turn but about the nation's interest.
He added:
"We have gambled with Nigeria, her destiny and the fate of our children. That must stop. We must revisit lessons learned and missed opportunities."
The kind of leader Nigeria needs
Highlighting the kind of leader Nigeria needs at the moment, Obi said the people are in dire need of someone who is capable of moving the country in the right direction.
His words:
"What Nigeria needs now is a visionary, transformational leader, capable of moving the country in the direction of National Rebirth
'For long we trusted the elders. Those of us born after independence must now be given the opportunity to reshape the destiny of this nation. What kind of a leader does Nigeria need at this time? We need leaders who will take full responsibility to protect Nigerian lives, property and prosperity. That is what Datti and I represent.
"Banditry, kidnapping, farmer-herder clashes, millions of children on our streets, hunger, unemployment and poverty are not our portion. It can't be.
"This moment calls for a new kind of leader. We have set out our vision and plan. We are asking Nigerians to give us the mandate to deliver on them.
"We stand at a critical moment in our history as a nation. We must not waste this moment. We must seize the moment."
Peter Obi's wife thrills women by using different local languages to teach them how to vote
Nigerian women have been instructed to ensure they do not ruin their votes during the election.
The women were enlightened on the best way to cast their votes and fold their ballot papers by Magaret Obi, the wife of the 2023 presidential candidate of the Labour Party, Peter Obi.
The former Anambra state First Lady also urged women to be vigilant and raise the alarm should anyone try to act criminally at the polling units.
CAN Makes Fresh List of Presidential Candidate Nigerians Should Vote for in February Elections
The Christain Association of Nigeria (CAN) has given a directive to Nigerians on the appropriate candidates to vote for during the forthcoming elections.
Speaking to a congregation of worshippers at the Family Worship Center, the lead pastor, Sarah Omakwu, said she was sent by CAN to pass a message to Nigerians.
Her words:
"So CAN sent me to you, the Christain Association of Nigeria and they said I should say this to you."
Source: Legit.ng