BREAKING: Jubilation as Court Gives Final Verdict on Powerful PDP Gov's Case in Top Southern State
On Wednesday, the Supreme Court dismissed Dan Orbih's Peoples Democratic Party (PDP) faction's appeal, which sought to challenge the party primaries that produced the current Edo state governor, Godwin Obaseki.
The appeal against the emergence of Godwin Obaseki was declared inadmissible by a five-judge court panel
Justice Centus Nweze observed in the main judgment that an appeal must be based on grounds presented to the lower court for it to be eligible for review
Governor Godwin Obaseki has reacted to the Supreme Court Verdict on the Edo Peoples Democratic Party (PDP) crisis.
On Wednesday, February 1st, 2023, Obaseki described the ruling as "No Victor, No vanquished" and called on all party members and Edo people to unite with the party and government to rescue Nigeria.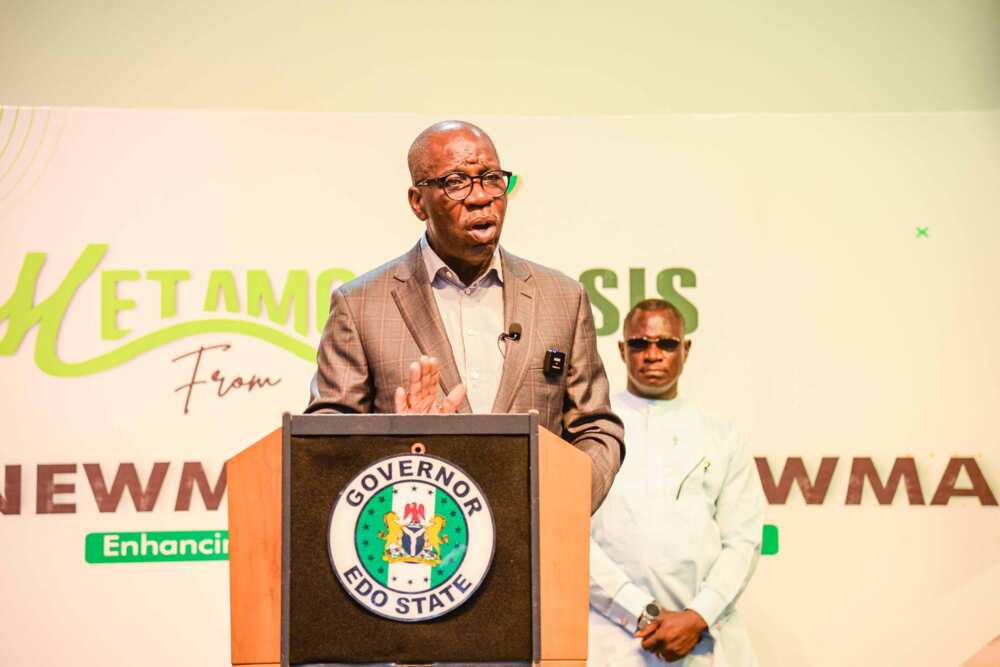 Obaseki lauds Supreme Court's recent judgement
Obaseki in a statement shared on his Facebook page and sighted by Legit.ng, on Wednesday night, said,
"The ruling of the Supreme Court today, finally put to rest the long-drawn legal tussle over the candidates that will fly the flag of our great party, the Peoples Democratic Party (PDP) Edo State in the general election on the 25th of February and 11th of March 2023.
"As the leader of the party in the State, I implore all members to consider this development as the end of all strife within the Edo PDP and to note that this is a victory for all members. Our resolve now is to win the forthcoming general elections as this experience has made us stronger and better prepared to clinch victory."
2023: Why tough time awaits Oshiomhole in February over his senatorial ambition
Meanwhile, Adams Oshiomhole, the former national chairman of the All Progressives Congress (APC) and ex-Governor of Edo state, would be facing a tough time in the February 25 national assembly election.
Oshiomhole is contesting for Edo north senatorial seat in the forthcoming election but his major contender is a former political ally.
Also, because there won't be a governorship election in the state, the central stage for the 2023 election in the state is the national assembly election.
Source: Legit.ng