2023 Elections: 'Peter Obi Not Known in Zamfara, Gombe, Others,' Says Ekere
Peter Obi's presidential aspiration has been dismissed as a wild goose chase by APC chieftain, Obong Nsima Ekere
Ekere, a former Managing Director, Niger Delta Development Commission, says Obi is a popular on social media
The former deputy governor of Akwa Ibom state also stated that Obi is not known in local communities especially in northern Nigeria
Uyo - All Progressives Congress (APC) governorship candidate in the 2019 election in Akwa Ibom state, Obong Nsima Ekere, has stated that Labour Party presidential candidate, Peter Obi, is not popular in northern Nigeria.
Ekere, a former deputy governor of Akwa Ibom state and former Managing Director, Niger Delta Development Commission, made the comment during an interview with Punch newspaper.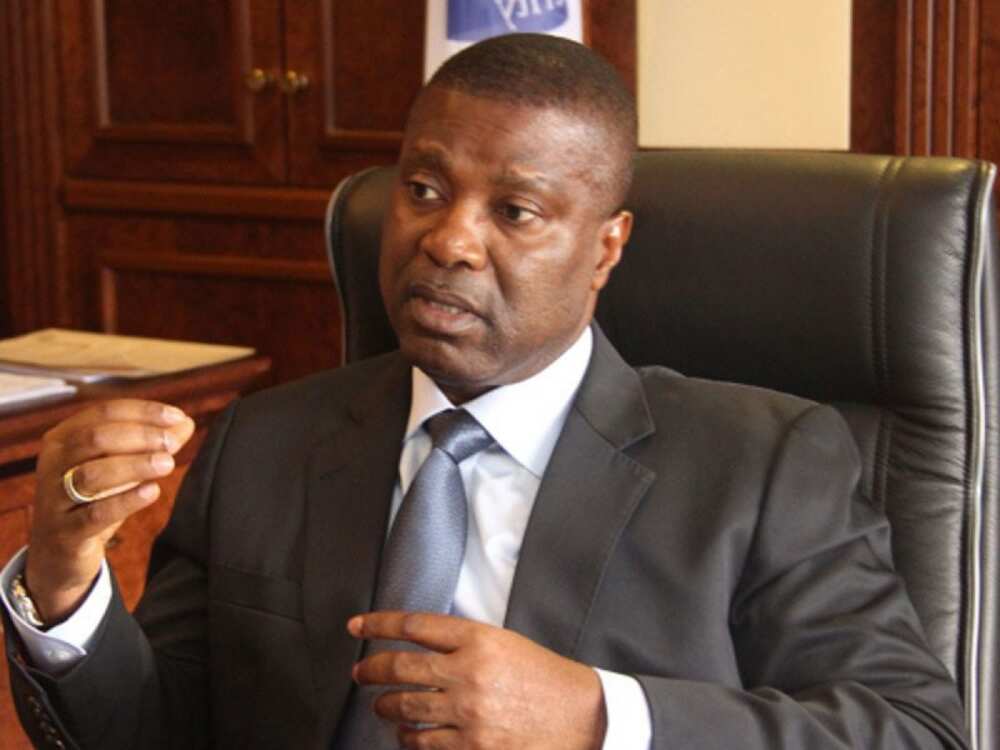 According to him, Obi is a popular on social media, adding that the ambition of the former Anambra state governor does not threaten that of the APC presidential candidate, Bola Tinubu.
His words:
"See, we are not moved by social media popularity. What percentage of Nigerians is on social media? Very negligible compared to the number of real voters. Peter Obi is very popular on social media, no doubt about that, and you know that talk is cheap.
"The people in the rural areas of Zamfara and Gombe states don't know Peter Obi. Even in Akwa Ibom here, go to Ini, Ikono and Eastern Obollo, they don't know Peter Obi.
"For you to be elected president, according to our constitution, you must have 25 per cent spread in each state of the federation.
"But the APC is known all over the country; we are not a regional party. I don't want to talk about Peter Obi because I'm not in his party. If it were the APC, I would gladly talk about it."
Speaking on Tinubu's chances, Ekere described the former Lagos state governor as an achiever and a man with the charisma to effectively lead Nigeria.
His words:
"Our presidential candidate is an achiever; he is a man who is tested and trusted. He had faced challenges and he wriggled out of the challenges.
"This is a man who knows how to withstand challenges and he has the doggedness and charisma to rule Nigeria, and he is aware of the challenges in the country.
"Also, our presidential candidate is good at assembling a good team because at the end of the day, the president is not the one who will do everything; he has to trust the people to do some things.
"Asiwaju Bola Tinubu has that ability to nurse and bring out talents that can help to develop the country. For instance, the people he put together when he was the governor, most of them are the ones running this country today."
2023 elections: Peter Obi and the northern challenge
In a related development, Chidi Amuta, a public affairs commentator, has said Obi's campaign itinerary has not quite featured so much of the core north.
He said the Labour Party presidential candidate has concentrated instead on the south with occasionally forays into the north central zone.
ThisDay quoted him as saying:
"Yet the avalanche of depressing statistics that Mr. Obi constantly uses to enliven his campaign presentations are abundantly domiciled in the north. From all estimates, the north has become an embodiment of the Nigeria challenge at the present moment."
2023 elections: Peter Obi better than other candidates, Obasanjo insists
Meanwhile, former President Olusegun Obasanjo has said Obi is better than other candidates in Nigeria's forthcoming presidential election.
Obasanjo made the comment on Thursday, January 19, 2023, in Abeokuta, the Ogun state capital, while featuring in an interactive session.
The former president had, in a New Year message, titled 'My appeal to all Nigerians, particularly young Nigerians', expressed his support for Obi.
2023 elections: Huge number of registered young voters in Nigeria remarkable, says Wilson
On his part, Damon Wilson, president and chief executive officer of the National Endowment for Democracy (NED), says Nigeria's large number of registered young voters ahead of the forthcoming general elections is remarkable.
Wilson made the comment while chatting with a Legit.ng reporter and other journalists on the sidelines of a meeting he held with pro-democracy activists, civil society leaders, and other partners in Abuja on Wednesday, January 18.
He added that the fact the forthcoming presidential election is unpredictable makes it even more exciting.
Source: Legit.ng