2023: After Speaking on Nigeria's Next President, Adeboye Reveals How Political Parties Get Campaign Crowds
Ahead of the forthcoming general elections, some political parties are allegedly renting crowds for campaign rallies
This allegation was made on Friday, January 7, by the general overseer of the Redeemed Christian Church of God, Pastor Enoch Adeboye
Adeboye further revealed that most of the persons in the so-called massive crowd are young Nigerians who probably have nothing doing
Pastor Enoch Adeboye of the Redeemed Christian Church of God (RCCG) has revealed in what may come across to some politicians how some political parties get crowds for campaign rallies ahead of the coming elections.
During his ministration at the Holy Ghost Service on Friday, January 7, Pastor Adeboye alleged that some parties actually rent crowds to make it seem as if they have large followership and supporters during rallies, Punch reports.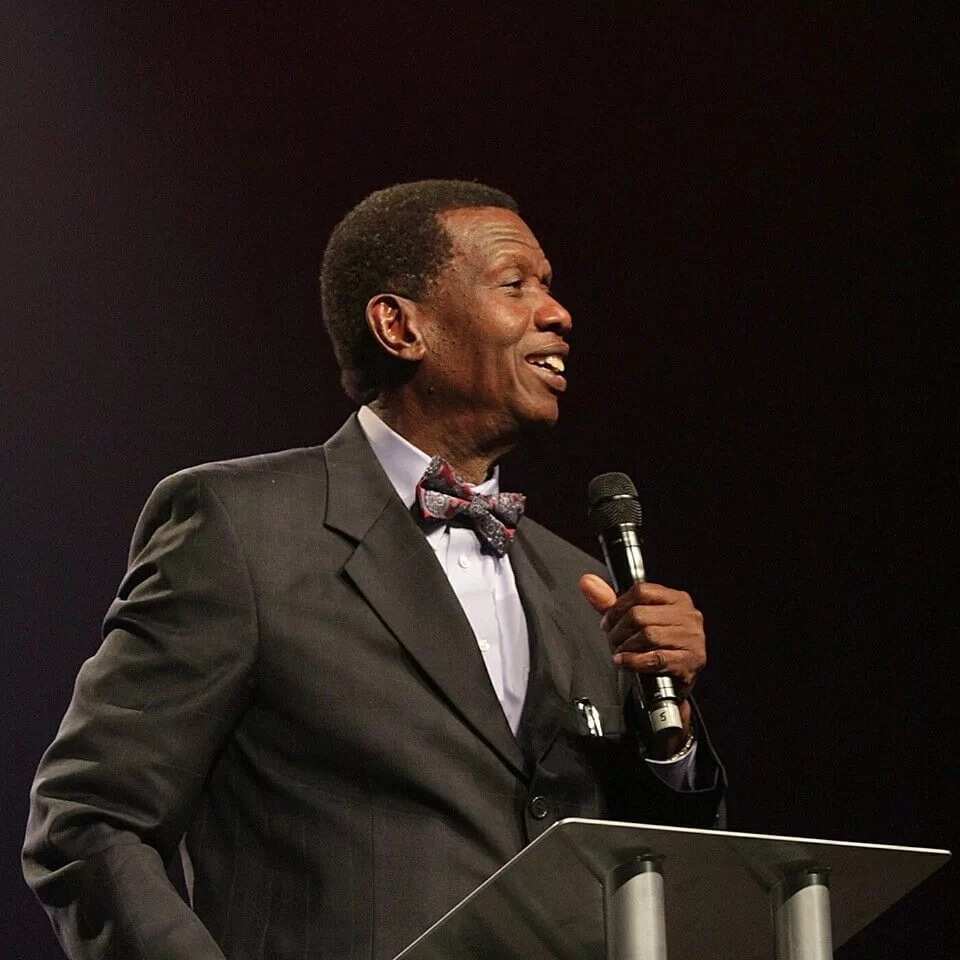 The RCCG general overseer opined that this is why no two campaigns can be held simultaneously in one state since parties use the same crowds for different rallies.
He said:
"I watch it in the news. If human beings promote you, oh, I don't know whether I should say this. I'm sure you have been watching the campaign rallies, I watch it on the news. I don't know if you have noticed that two different people don't hold their campaign simultaneously in a town.
"Have you noticed that? You don't know why? Because majority of the crowd, majority are rented. So I come, I pay, you gather. After I've gone, another man comes, he pays, you gather."
Shifting his focus to Nigerian youths, the renowned Christian cleric noted that most of those in the campaign crowds are young persons whom he believes are jobless, adding that such persons have not considered what is in for them when the campaigns are over.
His words:
"When I see the hundreds of thousands of youths, you have to be jobless to be attending all these rallies. What is going to happen when the campaigns are over?"
Who is Nigeria's next president? Pastor Adeboye finally speaks on prophecy
Pastor Enoch Adeboye, the General Overseer of the Redeemed Christian Church of God (RCCG), says God has not spoken to him yet on who will win the 2023 presidential election.
The respected Christian cleric said this on Saturday morning, January 7, during the month's Holy Ghost Service which was held at the Redemption City, Lagos-Ibadan Expressway, Ogun state.
Ensure your PVCs are ready, Adeboye tells RCCG members, other Nigerians
Nevertheless, Pastor Adeboye told members of RCCG and Nigerians, in general, to ensure their Permanent Voter Cards (PVCs) are ready to be used to for voting come February 25 presidential poll whether God told him the winner before then or not.
Source: Legit.ng