BREAKING: Bad news for Makinde as Oyo Deputy Governor Defects To APC
The deputy governor of Oyo state, Rauf Olaniyan has announced his defection from the Peoples to the All Progressives Congress
He said the decision came in yielding to yearnings of his supporters who were tired of waiting after remaining afloat in the PDP, for a while.
He said the defection did not affect his relationship with the state governor, Seyi Makinde, saying he remained on the same page with the governor regarding governance
The deputy governor of Oyo state, Mr Rauf Olaniyan on Sunday, announced his defection from the Peoples Democratic Party (PDP) to the All Progressives Congress (APC)
Olaniyan announced his defection while speaking with newsmen in his private office in Ojoo area of Ibadan.
He, however, said the defection didn't affect his position as the deputy governor of the state, saying he had not resigned.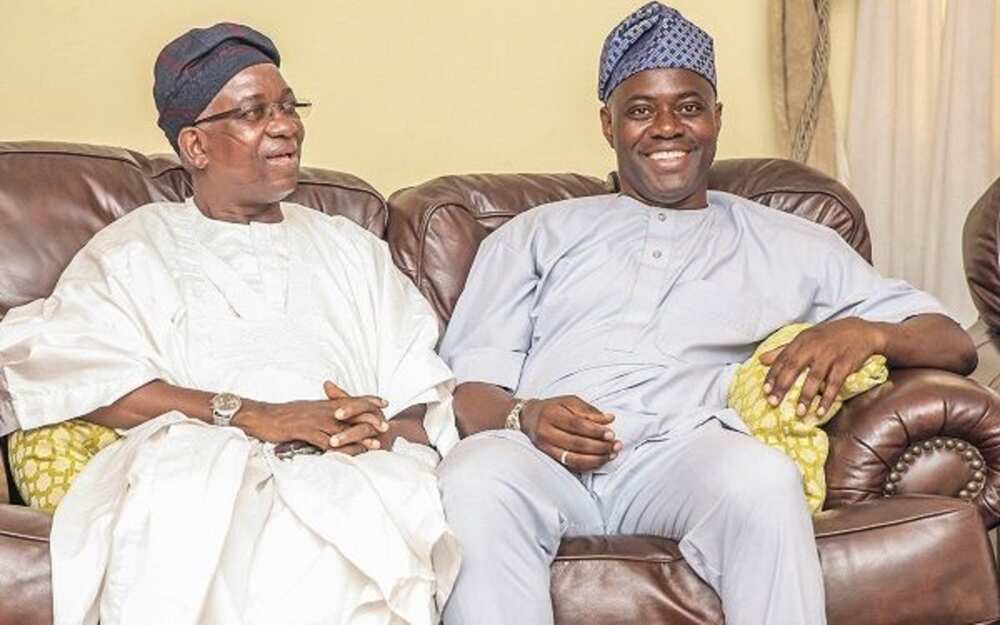 The deputy governor added that he took the decision after consultations with his supporters from across the state.
Olaniyan who described politics as free entry and free exit added that all his political supporters prevailed on him to join the APC.
The News Agency of Nigeria (NAN) reports that the new development has doused tension and rumours over the sour relationship between the deputy governor and his boss, Gov. Seyi Makinde.
Strong Nigerian governor bursts deputy's bubble, picks new running mate ahead of 2023
Recall that in top-gear preparations for the 2023 general elections, Governor Seyi Makinde has made a serious decision that will hopefully boost his chances of victory.
The young Oyo governor has dropped his deputy, Engineer Rauf Olaniyan, as his running mate. To join him in his gubernatorial bid, Makinde chose Barrister Bayo Lawal, the chairman of the State Housing Corporation, as his running mate.
Lawal, as reported, was one of three other persons widely rumoured as possible replacements for the deputy governor.
Governor Makinde publicly vows to resign
Meanwhile, Makinde had said that he would never take out of Oyo people's money for himself.
The governor made this assertion while reacting to the allegation levelled against Oyo state government of inflating the N998 million notebook contract for secondary school students.
On Sunday, April 3, Makinde, threatened to resign if the allegation was true.
Source: Legit.ng