2023: Amaechi Will Stop Oil Theft in Nigeria, Says Support Group
The much anticipated presidential primary of the ruling All Progressive Congress (APC) is two weeks away from reality
Top aspirants like Yemi Osinbajo, Bola Ahmed Tinubu, and Rotimi Ameachi will go head-to-head for the right to become the flag bearer of the party
Meanwhile, some political quarters have tipped former minister of transportation, Rotimi Ameachi to clinch the most priced ticket of the party
Amid the growing anxiety laced around the much anticipated presidential primary of the ruling All Progressive Congress (APC), Fusion 774 is appealing to delegates to entrust their votes to presidential hopeful, Rotimi Amaechi.
According to the national patron of Fusion 774, Dr. Abubakar Mohammed, Ameachi's records over the years precede him, especially in the areas of combating oil bunkering and theft.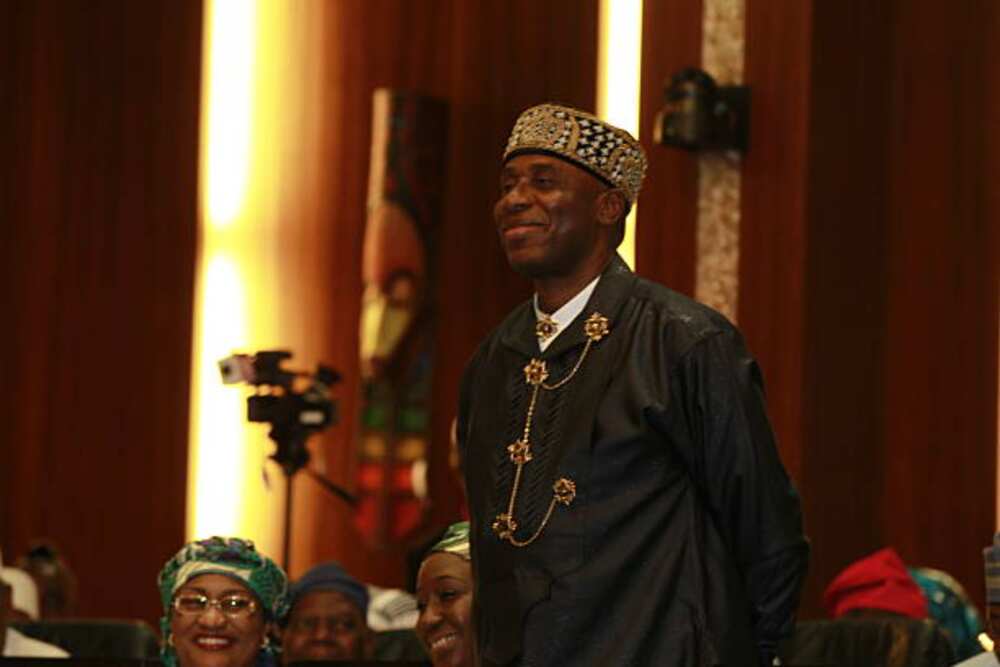 Dr. Abubakar while reflecting on the incessant cases of oil theft in the south-south region of Nigeria described it as an alarming and unfortunate incident that is bad for a mono-economy like Nigeria.
How Nigeria loss $3.5bn annually to oil theft
He stated that Nigeria suffers an economic downturn of over $3.5billion loss annually due to oil theft and other cases of oil vandalism in the south-south region.
PAY ATTENTION: Follow us on Instagram - get the most important news directly in your favourite app!
The patron said:
"It is quite unfortunate that an economy like Nigeria that is still reliant on crude oil still suffers from oil theft of over 200,000 barrels or more per day. The country lost $3.5 billion last year because of oil bunkering and it is very alarming."
Speaking on how to stem the menace of oil theft in Nigeria, Dr. Abubakar reiterated that former Rivers state governor, Rotimi Ameachi remains the only aspirant amongst the others who have prior knowledge of how to combat and curb the incessant oil theft in the south-south region.
He said that Nigeria needs a leader like Amaechi who can manage and save Nigeria's most priced resources from the hands of vandals and saboteurs.
Dr. Abubakar said:
"Rotimi Amaechi's tenure as governor saw the drastic reduction of oil bunkering in Nigeria because he has the will and the experience. Rotimi Amaechi is the answer. A vote for him is a vote to end crude oil bunkering."
2023: Amaechi's experience knows no limit, he's most qualified - Dr. Abubakar
He also reiterated that his vast knowledge and experience in tackling insecurity issues date back to when he doused the heated crisis between militants and the government.
He stated that Amaechi has the capability to replicate such a feat as president going by his legislative experience, administrative experience, and also most recently his seven years' experience in ministerial duties.
The patron said:
"FUSION 774 believes that Rt. Hon. Rotimi Amaechi has the capacity to bring this menace of economic sabotage to an end so that government can earn more resources to develop the Niger Delta, and invest in health, education, and security."
Buratai backs Amaechi presidential bid for 2023
Meanwhile, former army boss, lieutenant general Tukur Buratai, has called on delegates in Borno to support the presidential bid of Rotimi Ameachi.
The ambassador while speaking to the delegates in the presence of the Borno state governor Babagana Zulum said Amaechi has all the qualities needed to become a Nigerian president.
Rotimi Amaechi, a former minister of transportation visited Borno state to solicit votes from delegates of the All Progressives Congress ahead of the party's primaries.
Source: Legit.ng