Embarrassment for Putin? Despite 150,000 Soldiers, Russia Planning To Recruit Foreign Fighters From Syria
Russia is recruiting foreign fighters as it step up its assault on Ukraine, the US government has revealed
According to the Pentagon spokesman John Kirby, the Russians are specifically trying to recruit Syrians
Meanwhile, Russia is believed to have sent over 150,000 Army personnel into Ukraine in its widely condemned invasion
President Vladimir Putin is reportedly seeking to recruit foreign fighters to fight in Ukraine on behalf of Russian forces.
This was disclosed by the US Department of Defence. The Pentagon said Putin is seeking to recruit the fighters specifically from Syria.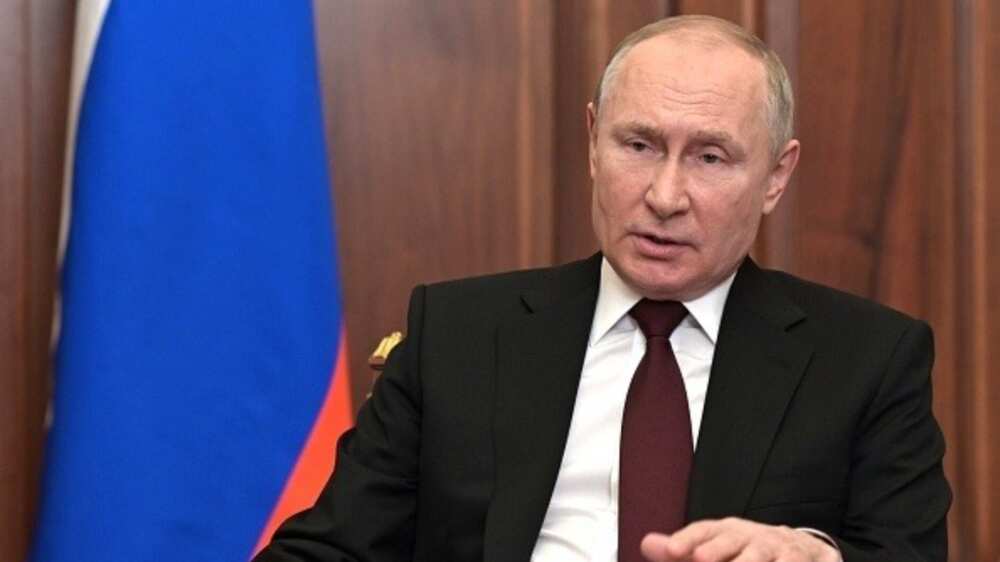 Pentagon spokesman John Kirby who disclosed this to CNN said there are indications that corroborated the report.
Putin had already sent over 150,000 Russian forces into Ukraine. According to reports, the troops are been stalled by Ukranian forces.
He said:
"We do have indications that corroborate that story that in fact they are trying to enlist and recruit foreign fighters, which we find noteworthy that with more than 150,000 troops, a stalled military advance inside Ukraine, particularly in the north, that Mr. Putin has found it necessary to try to recruit foreign fighters for this war of his."
Amid Russia's invasion, Ukrainian, 17 others receive huge award in Nigeria
Meanwhile, Legit.ng reported that amid the intensified invasion of Ukraine by Russian military troops the country seems not to be deterred in its effort to shine bright in the film industry. Olesya Morgunets-Isaenko from Ukraine won the award for Best Picture in the film Carol of the Bells at the Women's International Film Festival Nigeria (WIFFEN 2022) on Saturday, March 5.
The award ceremony which took place at the International Conference Centre in Abuja was organised by Girls Voices Initiative's Girl Nation Academy in partnership with the French Embassy's PISCCA Program and other partners.
All the ambassadors of various countries in Nigeria who were present at the event including the French Ambassador represented by Rafael Pont, head of cooperation and cultural affairs at the embassy and Esmond Reid, the Jamaican High Commissioner to Nigeria received the award on behalf of Morgunets-Isaenko.
Foreign minister finally reveals Nigeria's position
In another report, the Nigerian government finally revealed its position on the Russian war against Ukraine.
Foreign affairs minister, Geoffrey Onyeama, said the Nigerian government does not condone Russia's invasion of Ukraine.
Onyeama added that the Nigerian government would act in accordance with the United Nations.
According to him, the Buhari-led administration will comply with UN resolution should sanctions be imposed on Russia.
Source: Legit.ng