APC Might Be Angry As Agabi Says Nigeria's Present Democracy Worse Than Dictatorship
Kanu Godwin Agabi says Nigeria's present form of democracy is worse than the worst form of dictatorship
According to him, the presidential system of government gave too much power to the executives arm of the government
Going further, he says government at all levels must realise that constructive opposition is essential for growth
Former attorney general of the Federation and Minister of Justice Kanu Godwin Agabi says Nigeria's present form of democracy is worse than the worst form of dictatorship.
According to him, the presidential system of government gave too much power to the executives, This Day reports.
He made this known when he spoke in Yenagoa at the first inaugural lecture for the late first indigenous Chief Judge of old Rivers State, Hon. Justice Ambros Allagoa.
He added that it was obvious that Nigerians have a total misconception of democracy.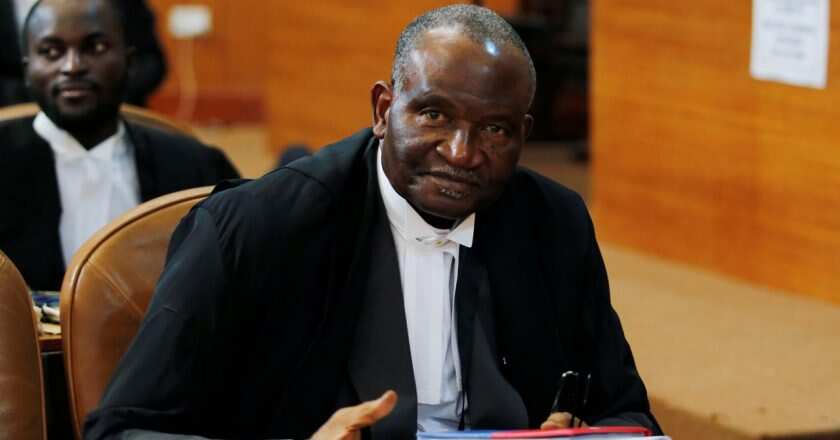 PAY ATTENTION: Install our latest app for Android, read best news on Nigeria's #1 news app
He said democracy could not survive or thrive in a country, where citizens were not given equal rights and opportunities, because only a few had always decided who ruled.
He said:
"The presidential system of government is actually a dictatorship under the constitution. This is because all executive powers are vested in one man, either the president or the governor.
"We elected that system, because they were tendencies towards division in the nation and it was hoped that after investing all these powers in one person, they will use that power to go ahead and build the nation together."
Going further, he added that government at all levels must realise that constructive opposition is essential for growth.
He added:
"As as long as the opposition is stifled or not existence, the efficiency of government will be impaired and once that happens, it will impact negatively on the judiciary."
Ortom gives unbelievable description of President Buhari's administration
Meanwhile, the Benue state governor, Samuel Ortom has described President Muhammadu Buhari's administration as worse than a military regime.
Ortom who spoke during a meeting with journalists in Makurdi, Benue state's capital city said even Nigeria's worst military government is better than the present administration.
He accused the President Buhari-led administration of feeding Nigerians with lies and failed promises and above all failing in all areas of the development of the country. Ortom also urged Nigerians to work with the opposition Peoples Democratic Party (PDP) to rescue the country from the ruling All Progressives Congress (APC).
In another report, the Lagos State House of Assembly has reacted angrily to the crisis in the Plateau and Imo Houses of Assembly calling on President Muhammadu Buhari to rise up in defence of the country's democracy.
In a statement sent to Legit.ng on Monday, November 8, the lawmakers, who spoke during plenary, condemned the alleged interference of the executive arm of the Plateau state government in the legislature.
They also called on the Senate President, Ahmad Lawan, Speaker of the House of Representatives, Femi Gbajabiamila, the Attorney-General of the Federation, Abubakar Malami, and others to ensure that the crises are resolved and all those who took part in the impeachment of the Plateau Speaker brought to book.
Source: Legit.ng