Anambra Governorship Election: Stage Set as INEC Receives 19 Out of 21 LGA Results
Results from the just concluded Anambra governorship election that took place on Saturday, November 6, are already trickling in
INEC is reported to have announced the receipt of results from 19 local government areas in the southeast state out of 21
According to earlier reports, the candidate of APGA, Charles Soludo, is already taking an early lead
Anambra state - As of Sunday, November 7, out of the 21 local government areas in Anambra state, the Independent National Electoral Commission (INEC) has received the election results from 19.
The Nation reports that the commission is still waiting for the remaining two which is expected to arrive in the afternoon.
This was announced at the electoral agency's office in Awka by Festus Okoye, the INEC national commissioner, in charge of Information and Voter Education Committee.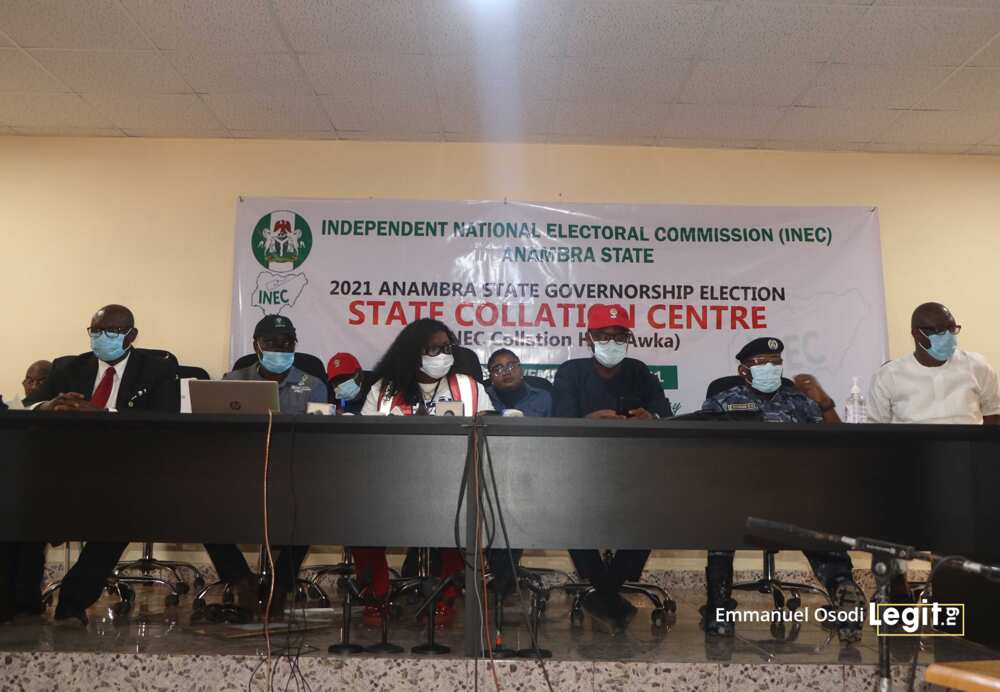 Festus who did not disclose the local government areas of the remaining two, however, mentioned that the announcement of the election results would commence at 11 am.
Voting time extended
The Anambra governorship election held on Saturday, November 6. The electoral commission had to extend the voting time to 4 pm due to the malfunction of the Biometric Voters Accreditation System (BVAS) in several polling units across the state.
Dr Nkwachukwu Orji, INEC Resident Electoral Commissioner in Anambra, added that there is a possibility of the election continuing on Sunday, November 7.
He admitted that the BVAS did not work in several polling units across the state, therefore, slowing down the accreditation and voting process.
Soludo in early lead
The stage is already set for the commencement of the release of the governorship election results.
Early results from the governorship election show that the candidate of the All Progressives Grand Alliance (APGA), Charles Soludo, has won in all seven local government areas announced so far.
The election is being conducted in all the 21 LGAs in the state and the APGA candidate has cleared out the LGAs that have been announced so far.
Anambra residents go about their duties day
Residents of Awka, the Anambra state capital city are back to the streets a day after many of them stayed away from polling units in the just concluded governorship election.
A Legit.ng reporter in Awka noted that most of the residents were seen either heading to church or returning from one as of 8 am on Sunday, November 7.
The situation is a far cry from what was witnessed on election day when many of the residents stayed indoors and refused to participate in the voting process due to the fear of violence and in some cases, loyalty to the Indigenous People of Biafra (IPOB) led by Nnamdi Kanu.
Source: Legit.ng