Sit-At-Home: Anambra Residents Go About Their Duties Day After Huge Election Boycott
Many residents of Anambra state have hit the streets of Awka and its environs a day after a boycott of the electioneering process
The residents said they hope that now that all the drama has ended, they can be allowed to continue their normal lives
The residents were either out buying or selling one thing or the other or on their way to or from the church
Residents of Awka, the Anambra state capital city are back to the streets a day after many of them stayed away from polling units in the just concluded governorship election.
A Legit.ng reporter in Awka noted that most of the residents were seen either heading to church or returning from one as of 8 am on Sunday, November 7.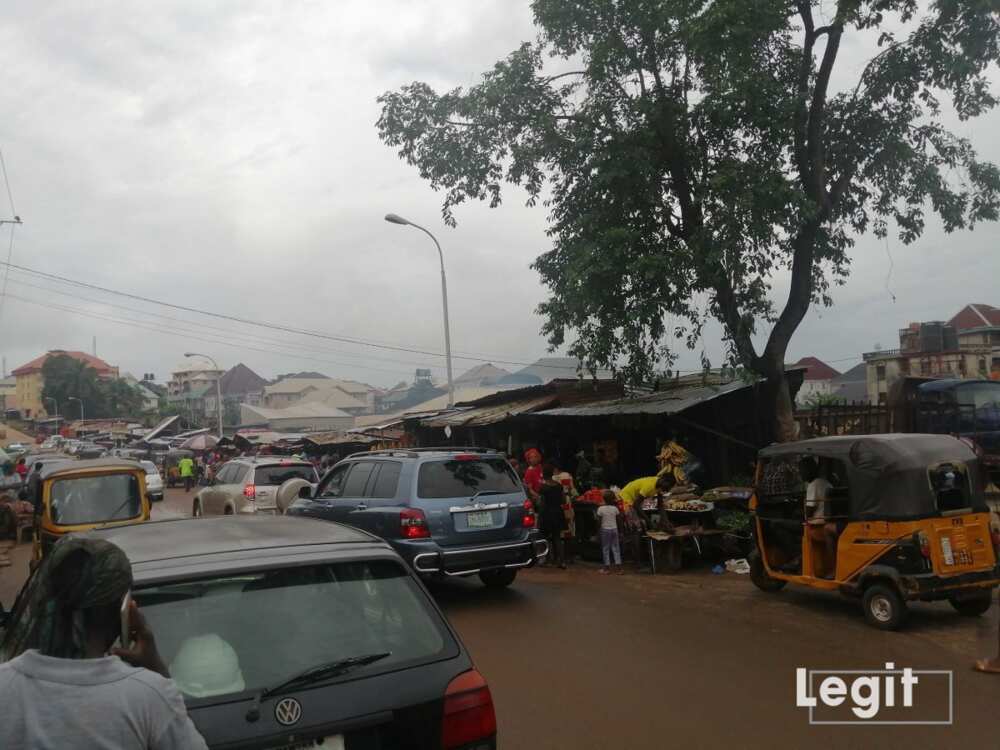 The situation is a far cry from what was witnessed on election day when many of the residents stayed indoors and refused to participate in the election due to the fear of violence and in some cases, loyalty to the Indigenous People of Biafra (IPOB) led by Nnamdi Kanu.
IPOB had earlier declared a 7-day sit-at-home - from November 5-10 - to sabotage the election, but the proscribed group cancelled the order barely 24 hours before the election.
While giving the order, the group had announced that Sunday, November 7 will be a free day so residents can go to church and engage in other holy activities.
However, despite the last-minute cancellation, residents stayed indoors on election day, with some polling units recording as low as two voters, despite having thousands of registered voters.
Speaking to Legit.ng reporter while heading to church, a resident, Ebube Ejimadu, said he cannot wait for the whole 'drama' in Anambra state and the southeast, in general, to be over.
His words:
''Now that they have finished their drama (referring to the election), I hope they can allow us space to go about our duties in peace."
Ejimadu asked:
"With the high number of stern-looking policemen and soldiers, how did they expect us to come out?"
''People were genuinely scared and you can't blame them for staying indoors. Moreover, these people already have a pre-determined winner for the election. We know what happened in Imo.''
Some of the churches visited in the city are currently in service, while others were preparing to receive members for the day.
The collation of votes is currently ongoing at the local government level while the state collation office will commence proceedings by 1 pm according to INEC sources.
Meanwhile, Legit.ng previously reported that a former lawmaker of the eighth Senate, Shehu Sani, had analysed the performance of the candidates who contest for the number one seat in the Anambra election.
Sani applauded the candidates while noting that they are all winners irrespective of the fact that there would be just one governor-elect after the exercise.
He said many states in Nigeria cannot have their candidates come together to engage in such a debate.
Also, there was a mild drama as voters surrounding some polling units harassed a party agent over their payment for voting the agent's preferred candidate.
The incident is one of many acts of vote-buying and selling witnessed at some polling centres in the ongoing Anambra State governorship election.
Multiple reports by media organisations, observers and civil society organisations on the ground alleged that the top political parties are involved in these illegal practices
Source: Legit.ng