Not Too Young to Run Condemns Impeachment of Plateau Speaker
What can only be termed political brigandage took place at the Plateau state House of Assembly recently
In an apparent abuse of power backed by state agents, eight lawmakers impeached the Speaker of the House in the early hours of the day
Days later, the governor of the state, Simon Bako Lalong, openly defended the illegality and received the usurpers in his office
FCT, Abuja - The Not Too Young To Run movement has condemned the recent impeachment of the Plateau state House of Assembly Speaker, Rt. Hon Ayuba Buhu Abok.
Recall that on Thursday, October 28, eight members of the Plateau State House of Assembly convened an unlawful sitting of the House at 6 am and initiated an impeachment of the Speaker.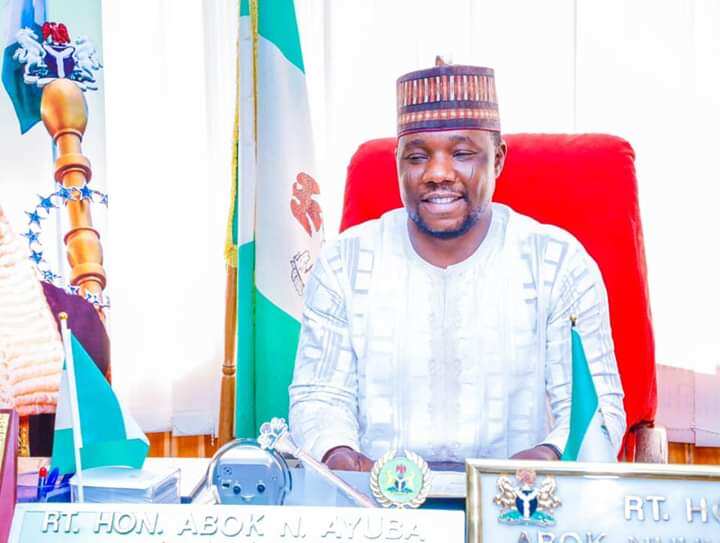 Abok, who is one of Nigeria's young Speakers of state legislatures, raised an alarm over the illegality.
In a statement sent to Legit.ng, the movement stated that:
"Section 92(2)(c) of the 1999 Constitution( As amended), provides that a Speaker can only be removed from office by a resolution or votes of not less than two-thirds majority of members of the House of Assembly.
"By virtue of this provision, a minimum of sixteen (16) members of the House of 24 person House would have been required to successfully impeach the Speaker in this instance, rendering the action of the eight members illegal and in direct contravention of the Constitution of the Federal Republic of Nigeria."
The statement added:
"The Not Too Young To Run Movement condemns in its entirety the conduct of the eight legislators whose actions are capable of jeopardizing our democracy and undermining youth representation in public office. This act of legislative rascality is intolerable and highly condemnable."
Height of illegality on display
Legit.ng had earlier reported that the purported impeachment initiated by the Deputy Speaker Honourable Sale Yipmong was executed under questionable circumstances as the sitting of the House was held before the official time of sitting of House which is 9:00 am.
Second, the Plateau state House of Assembly was barricaded by officers of the Department of State Services and the Nigerian Police.
Third, only the eight members who executed the impeachment were granted access to the Assembly complex.
Governor Lalong reacts to the impeachment of Ayuba
Meanwhile, Governor Simon Bako Lalong of Plateau state has reacted to the impeachment of Ayuba as the Speaker of the State House of Assembly saying that he was surprised about the development.
Interestingly, the governor received the new 'Speaker' and claimed that 16 lawmakers signed for the impeachment of the former Speaker.
Sanda had led some of his colleagues to the Government House, Jos to assure the Executive arm of its collaboration and cooperation in running the affairs of Plateau.
Source: Legit.ng