Nigerians React As China Is Set To Open Banks in Nigeria
The statement by the Chinese ambassador to Nigeria, Mr Cui Jianchun that Nigerians should be expecting Chinese banks to start operation in the country, has generated diverse reactions from Nigerians on social media.
While some Nigerians see this as a welcome development, others insisted that it is an embarrassment and a big shame on the nation.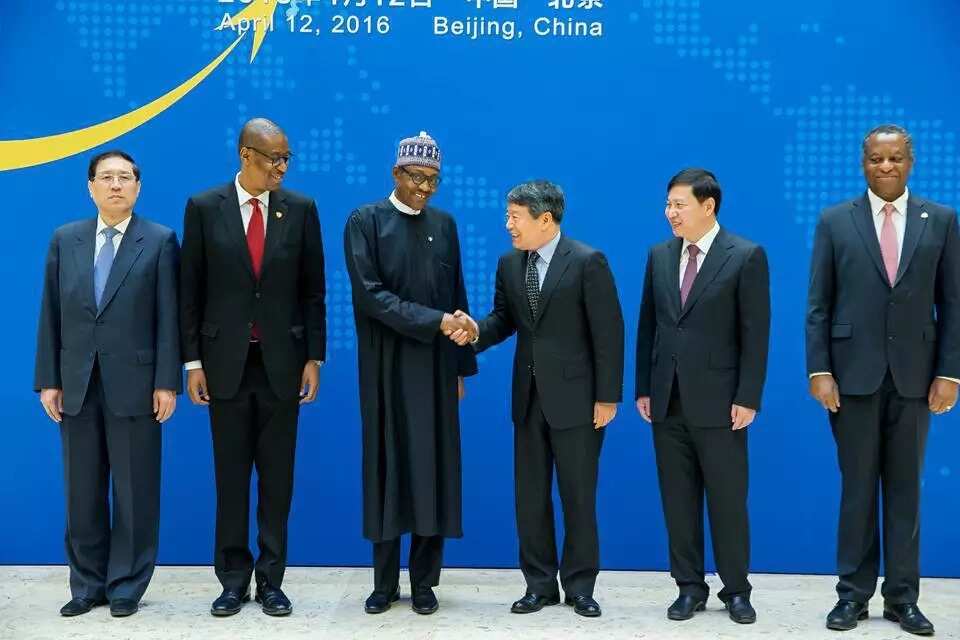 Charles Chima
"Anyway, business depends on the level of one's knowledge. Most times, if you're not knowledgeable enough or you are desperate, the other person might outsmart you. And when that is done, the result will tell better. The desperation of African nations is too much!"
Felix Williams
PAY ATTENTION: Install our latest app for Android, read best news on Nigeria's #1 news app
"Nigeria is finished. Very soon they will start building Chinese Police Stations. The Chinese BRI is beginning to come into full force."
Musa Yusuf
"What a pity, Nigeria government have sow the seed of it's own destruction by given those China people the opportunity of establishing their Bank in Nigeria. The same people have taken the textiles market in Kano and Nigeria in general, now banking sector."
Venatius Mmeka
"It is a welcome development, reason most of our daily commodities we consume comes from china, it will reduce cost, we will no longer need dollar to buy goods from china, naira and Yuan, will have a setting price, dollar will no longer inflate our commodities anymore, so we welcome the idea of Chinese bank operation in Nigeria."
Iyanda Babawale
"I know our leaders have sold this country, the papers are ready to be signed, we've entered Chinco "one chance", we will soon have Chinese President sef. Make them kúkú colonize us pátápátá."
Favour Nnanna Obasi Kalu
People are funny and bold in ignorance. We took loans from China for infrastructural projects which are being executed around the country. Many of us have used some of these new facilities and we enjoyed it. Now, no loan comes without conditionalities. If the conditions are to allow Chinese banks to invest in our private sector, please tell me, is that a bad condition for loans? I give you money on the condition that you will in return allow me invest in your market. This is fairer than almost any traditional western conditionalities for loans. Chinese banks operating in Nigeria will count as FDI, boost employment and contribute to putting the Nigerian financial market on the world map.
Source: Legit.ng