Notorious Bandit Who Burnt Resident Alive Shot Dead in Northern State
Damina, a notorious bandit in Zamfara state, has reportedly been killed following a clash with another bandits group led by Dogo Gide
The slain bandit was said to have attacked some communities against the warning of the rival bandits' leader
Before his death, Damina had in one of his gruesome operations in the northern part of the country
Maru LGA, Zamfara state - A notorious bandit and cattle rustling kingpin simply identified as Damina has been shot dead in Zamfara state.
Daily Trust reported that the slain bandit had a base in Kuyanbana forest in Dansadau Emirate of Maru local government area of the state.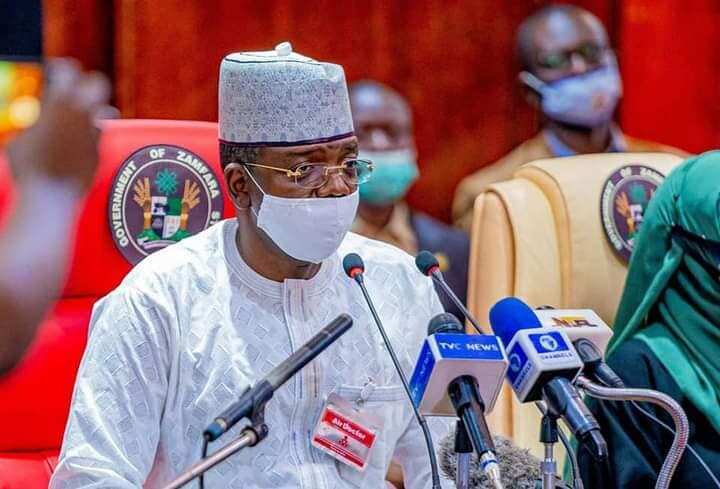 Damina who had allegedly burnt a woman alive during one of his operations was killed in a clash with a group led by Dogo Gide, another bandits leader.
The deceased was reported responsible for a series of deadly raids, kidnappings, cattle rustling and imposition of levies on several communities in the Dansadau Emirate of the state.
PAY ATTENTION: Install our latest app for Android, read best news on Nigeria's #1 news app
In July, he had attacked Tungar Baushe and Randa villages, where several people were killed and more than 100 residents, mostly women and children, were abducted.
It was gathered that Damina died from severe injuries he sustained following a deadly clash between members of his gang and those of Dogo Gide at a spot near Chilin and Fammaje, two farming communities that had been under his control.
The clash between Damina and Dogo Gide
Daily Trust, citing residents familiar with the crisis, reported that Dogo Gide had warned Damina to stop attacking communities and killing peasant farmers but the latter did not heed the warnings.
A source was quoted as narrating the incident that led to the clash that eventually claimed Damina's life.
The source said:
"Damina drew the ire of Dogo Gide after he imposed what he called harvest levies on Chillin, Fammaje and one other village. He demanded that the residents must mobilize and raise N6 million for them to get his nod for the harvest of their farm produce.
"Apart from this, Damina had, few weeks back, invaded Babbar Doka, killed two people, including a woman whom he burnt alive when he set her room ablaze. The Residents of the village had to flee and take refuge in Dansadau. The community is under Dogo Gide's control and the residents there are always feeling protected under him.
"When the levy collectors were going to deliver the money to Damina at an agreed spot, they were intercepted by Dogo Gide's boys. The Dogo Gide's boys asked them to lead them to where they believed Damina and his boys were hibernating.
"When they led them to Damina's abode, a heavy gunfight broke out immediately with Damina fleeing to a nearby community called Farin Ruwa where he was said to be receiving medical attention following the injuries he sustained from the gunfight with Dogo Gide's lieutenants.
"Two days later, Dogo Gide's boys got information on where Damina was recuperating and followed him there. They killed him and dismembered his remains."
Security and state government officials could not be reached for comment at the time of filing this report.
Senator Saidu Muhammad Dansadau reacts
Meanwhile, Daily Trust stated that Saidu Muhammad Dansadau, a former Zamfara senator, also confirmed Damina's death.
He was quoted to have said:
"Yes it is true Damina was killed by Dogo Gide. We have the information on what had happened."
He said Damina had attacked some communities that Dogo Gide had reached an agreement with to go about doing their businesses or farming activities with the assurance that they won't be harassed by any group of armed bandits.
Senator Dansadau said Dogo Gide is also hunting for another kidnapping kingpin called Ali Kachalla, noting that the rivalry among the armed groups is a good omen for residents.
Armed bandits kidnap corp members travelling to Zamfara NYSC camp
Meanwhile, armed bandits have reportedly kidnapped prospective corp members on their way to their orientation camp in Tsafe local government area of Zamfara state.
Although the police confirmed the abduction of two prospective corps members along the Sheme-Tsafe highway in the state, witnesses said about six others were missing from the incident that occurred on Tuesday, October 19.
The police spokesperson in the state, Muhammad Shehu, in a statement seen by Legit.ng noted that the prospective NYSC corp members were among the victims of abduction along Tsafe-Gusau road.
Source: Legit.ng