"I Gave Him Money Daily": Nigerian Man in Tears as Neighbour Secretly Relocates to Germany after Duping Him
A young Nigerian man has shared his heartbreak experience with a neighbour whom he assisted financially
According to the young man, his neighbour had complained to him about facing financial challenges and he thought it wise to help
Sadly, he later found out that the man was not broke but silently planning his relocation to Germany
A Nigerian man, Kingdavid Chinaeke Ofunne, has exposedu the unenviable attitude of a neighbour who duped him financially.
The young man lied about his landlord evicting him from his house and Kingdavid decided to assist him.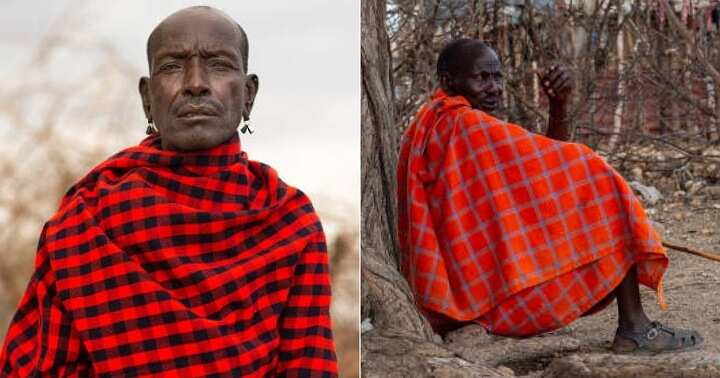 He offered him accommodation and for three months, he gave him money daily to fend for himself.
On a particular day, the young man got up and claimed that he was going to leave for another state because he was tired of the frustration.
PAY ATTENTION: Follow us on Instagram - get the most important news directly in your favourite app!
Kingdavid tried to change his mind but it didn't work. After he left, he tried reaching him to no avail.
Kingdavid had to call his landlord who shockingly said he never asked him to move out of the house.
Upon investigation, it was discovered that the said man had moved to Germany without informing his friend.
Kingdavid narrated:
"One evening, my neighbour, who had become a close friend, approached me in a state of desperation, explaining that our landlord was on the verge of evicting him.
"He revealed that his rent was overdue, and due to losing his job a while back and falling victim to a Ponzi scheme, he lacked the funds to renew it.
"My heart went out to him, especially since we were tight in the compound. Without hesitation, I offered him accommodation.
"I followed him to his house and what I discovered shocked me. His home was almost empty, as he had sold off all his belongings. I was really emotional and later that night, I cried inside my restroom quietly for him.
"People are really going through a lot but they come out and put up a smile so you would never know the hardships they are enduring.
"I took him out that night and we drank, ate, danced with some pretty girls and had a good time. I made sure he laughed and enjoyed himself.
"For the next three months, I provided for him, lending him my clothes and giving him cash daily. He ate well and never lacked anything in my house. I made sure he was very comfortable in my place while I revamped his CV, optimized his LinkedIn account and crafted a stellar cover letter for him.
"I took his resume and his cover letter to all my friends, submitted his CV's to countless companies and encouraged him everyday.
"One morning in the third month he woke up and told me he was tired of Lagos and had made up his mind to leave for his hometown in Onitsha.
"I thought he was joking till he began packing his bags. I pleaded with him not to give up but he started crying and said he couldn't take it anymore and had to leave but I shouldn't worry, he will be fine with his family.
"When I saw that he wasn't gonna change his mind, I dressed up and wanted to follow him to the park, he refused, and said he didn't wanna be a burden to me anymore.
"I insisted, he refused and left alone to the park. I called him later at night to check on him, his number was switched off. The next day, I called again, his line was still unreachable. For the next three days his number wasn't going.
"I started panicking and since I didn't know any of his relative, I called the landlord and explained things, maybe he has the number of his next of kin I could call to confirm his whereabouts.
"My landlord was surprised, said he never asked him to leave, and infact my neighbor just called him one day and said he wasn't gonna renew his rent. My landlord said he was even surprised when he heard he had moved in with me and just assumed we decided to be roommates due to economic circumstances.
"As I dropped the call, confused, and surprised, I went to his Facebook and saw recent pictures of him in Germany. Baba had relocated to Germany.
"The clothes he wore on the day he left my house were captured in photos taken at the airport. I chatted him up and just asked why. He replied, "you don ever see person wey dey tell person say dem dey travel out?" I blocked him."
Social media reactions
Jessica Ezega said:
"People like this guy makes some people not to help someone in need this days."
Atoyebi wrote:
"And if he gets there and never prosper they will blame his village people without finding out the source of his misfortune."
Humenu added:
"Pls is this a true life story or what, if this story is real Walai he will come back to beg you and you are still going to feed him while you will be ok and be better than him at that time."
See the post below:
Man refuses to go to work after girlfriend abroad dumped him
Meanwhile, Legit.ng previously reported that a young Nigerian man has narrated how his girlfriend broke up with him years ago after she relocated abroad.
The man (@call_me_ayokay) said that before the lady got an American visa, they both prayed and fasted together for her success to come.
Immediately after the lady got the visa, she reassured her boyfriend that distance would not be an issue between them as she worked out a communication timetable.
Source: Legit.ng