"Believe It Is Possible": Lady Graduates from Oxford and Harvard Despite Teacher Telling Her She Can Not
A lady who graduated from Oxford and Harvard despite her teacher's doubt has caught the attention of many people
Her teacher told her not to apply to Oxford for her undergrad, but she did and got accepted
She completed her master's degree at Harvard and got accepted for her PhD there as well
Vee Kativhu, a 24-year-old lady, has achieved a remarkable feat by graduating from two prestigious universities in the United States and the United Kingdom despite her teacher telling her she was not good enough.
She shared her inspiring story on LinkedIn and revealed that five years ago, her high school teacher had advised her not to apply for an undergraduate admission to the University of Oxford, England, owing to an assumption that she was not good enough.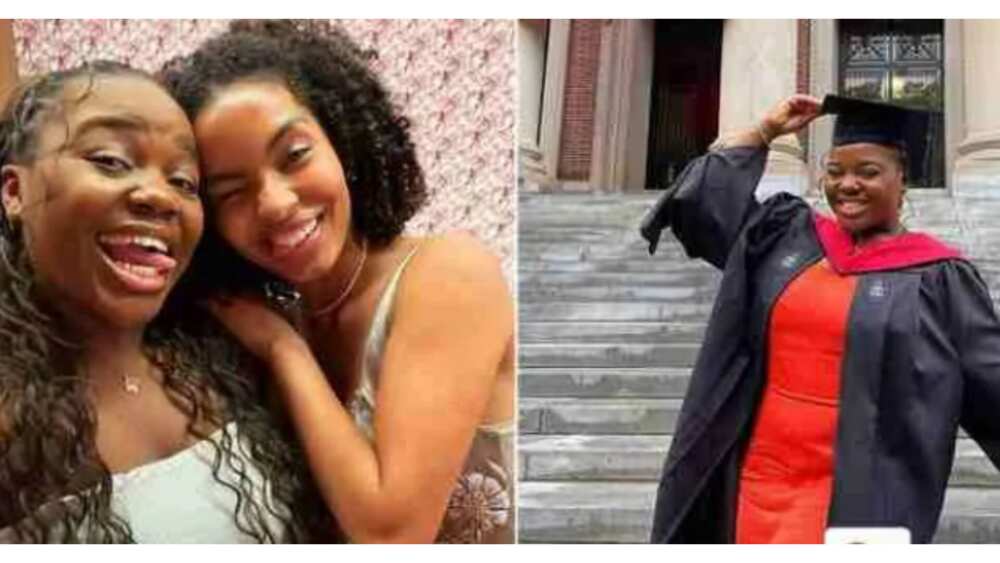 She said:
"5 years ago my teacher told me I shouldn't even bother applying to Oxford for my undergrad because I wasn't 'good enough."
Staying positive paid off
However, Vee did not let her teacher's words discourage her. She applied and was successfully admitted.
She advised teachers to be more cautious with negative comments:
In her words:
"This is just a little friendly reminder to teachers, guardians and people in general who play a role in children's lives, just because it has not been done, doesn't mean it can't be done. & let's make sure our students know that."
Read the story here
Lady with first class in undergraduate and masters shares most memorable day
Meanwhile, Legit.ng previously reported that a Nigerian lady has disclosed her amazing feat and academic achievement as an undergraduate in a Nigerian university.
She said she graduated with a first class and eventually a distinction with a Vice Chancellor award from his master's degree in the UK.
The lady who identified herself simply as @themoneywife said that her academic capabilities earned her a scholarship every year for the four years of her studies. She also impressed one of her lecturers with her deep understanding of complex physiology. She said in her second year, she was asked to teach a class while his lecturer sat at the back and listened.
Source: Legit.ng