"I No Believe Say I Go Make Am": Agbero Wins N3 Million Bet, Remembers Lady who Helped Him when He Was Broke
A Nigerian lady has shared her experience with an 'agbero' whom she usually helps financially
According to her, the happy young man won a betting game of N3 million and he could not control his excitement
On how he planned to spend the money, he revealed that he was going to buy a bus for commercial transportation
A Nigerian lady has shared the impressive transformation of a young 'abgero' who won N3 million betting game.
According to the lady with the handle @_peesee on Twitter, she usually gave the young man some cash whenever she sees him on the road.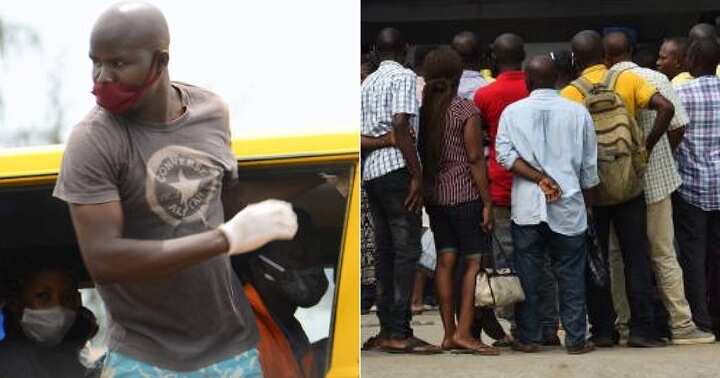 On a particular day, her car broke down on the road and the agbero rushed to call a vulcanizer who fixed the car.
She tried to pay but he refused and revealed that he won a betting game of N3 million. He felt excited that he was able to do something to pay back her kindness to him when he was broke.
Sharing the story via Twitter, the lady said:
"Every day, there is this agbero that will hail me for money. Each time I see him, I will give him any little cash I have. Sometimes, I may not have lower denominations, and I will tell him later or the next day.
"Yesterday I was busy and my car tyre went down, the agbero saw it. Went to call the vulcanizer to come and fix it, and he came to tell me before they started to fix it. When I asked how much he said he has paid I told him not to reject the money that he needs it and I am very grateful for him taking note. I probably would have been Stranded after work.
"He started his usual hands up hailing. That today he has done something for me. That I may not see him again, he is going back to his village that he won bet naija 3 million over the weekend and he wants to buy a bus or car so he can do transport business.
"You need to the the way I was excited. He said I done suffer ehh, I no believe I go ever make am for this life. Aunty mi I done leave street ooo, I go dey help you carry shoe go Ekiti now. I just stood there smiling. He will wash my car every morning.
"He will say I want to Justify the small small money you give me. I asked if he has a drivers licence, and he said no, I referred him immediately to start one. That's my own contribution to our new transport business. I feel so happy seeing him live the crazy life of an agbero. I wish him well. And I pray he calls me because he hasn't gotten a phone yet.
"Omo I go to park and no hailing. My own hype man done become boss man. I just smiled and went about my duty. Life is beautiful when We are winning. I miss his early morning wahala."
Social media reactions
Ifeanyi Jnr said:
"I love this piece, especially when the transportation business hasn't even started but you already described it as "our".
Goretti wrote:
"I am really excited for him and thank you for your contribution, I hope he really really get the car honestly because this people sometimes there head dey touch Whalai."
Osinachi Onubuogwu commented:
"They are just victims of wrong environment and government. They wish better for themselves."
See the post below:
Man wins N2.2 million in sports betting
Meanwhile, Legit.ng previously reported that a lucky man has won a whopping N2.2 million after staking the sum of N1,000 in a sports bet.
A viral video posted on Instagram by @thatblackbwoyy shows the moment he checked the betting app and saw the huge win. In the viral clip, the man scrolled through the app apparently to see how the game went but he found out that he carried the day. He started shouting the moment he saw that he has won.
A friend who was with him in the video was also shouting in surprise. According to information seen on the screen of his phone, he won N2,270,422. The video has amazed people and mixed reactions have followed it. While some congratulated him, others said sports betting is addictive and that people should come out of it.
Source: Legit.ng