Japa: 6 Important Documents Nigerian Students Must Have Before Applying for Masters Admission in Canada
There is no doubt that Canada is one of the most preferred destinations for Nigerian students seeking foreign education. Each year, many prospective students apply for admission to Canadian universities.
There are many documents Nigerian students must possess before applying for admission to Canadian universities.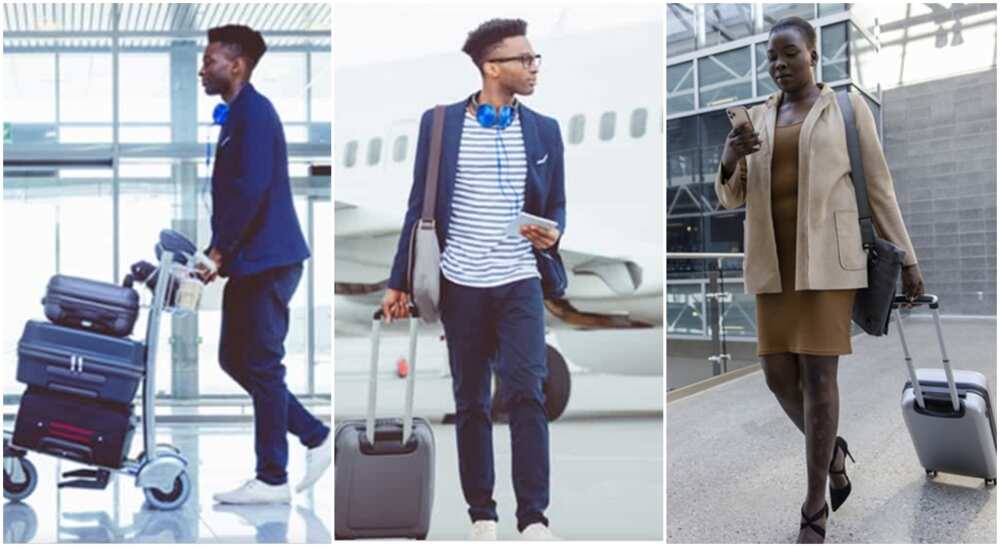 However, there are some students who want to travel to Canada for their studies but do not know the documents they must possess in other to be accepted by the schools.
In this article, Legit.ng lists six important documents Nigerian students must possess if they want to travel to Canada for their master's studies.
1. International passport
If you are a Nigerian student seeking to be admitted into a university in Canada, you must possess a Nigerian international passport.
PAY ATTENTION: Сheck out news that is picked exactly for YOU ➡️ find the "Recommended for you" block on the home page and enjoy!
The international passport helps to identify you as a citizen of Nigeria. This document is important because the schools in Canada will consider you as an international student, and they will use the passport to know your country.
The Nigerian international passport is issued by the Nigerian Immigration Service. You will need to apply for it before starting your admission process.
2. Academic transcript
As a Nigerian student seeking master's admission into universities in Canada, you must present your academic transcript.
Your academic transcript helps to throw light on your performance in your previous school. It captures all your academic records from year one to completion.
The Nigerian university where you did your degree will issue your academic transcript. When applying for admission into Canadian schools, you will be requested to submit a copy of it.
3. Statement of purpose
Nigerian students who want to study in Canada will be required to submit a copy of their statement of purpose.
This document gives reasons why you are applying to the school and why you should be given admission to study the chosen course.
Knowing how to write the statement of purpose and writing it according to the demands of the school you are applying to is a plus.
4. Reference letters
If you are seeking admission into universities in Canada, you should get at least three reference letters.
A reference letter is a recommendation coming from someone who knows you well and who speaks in your favour.
The number of reference letters required from Nigerian students depends on the school. Usually, you request a reference letter from your lecturer or boss at your workplace depending on what the school wants.
5. IELTS/TOEFL or any other English test
As a Nigerian student seeking to study in Canada, you are considered an international student, which means you will be required to prove that you understand the English language.
It is for this reason that many schools in Canada require you to sit for IELTS/TOEFL or any other standardised English test.
It is worthy of note that many schools no longer require this, but possessing it could improve your chances of getting admitted.
6. University certificate
Nigerian students seeking to be admitted into Canadian universities for a master's course are usually asked to upload a copy of their university certificate.
The school would want to confirm that you actually graduated from an accredited university in Nigeria.
You should go to your Nigerian university and obtain your certificate before beginning the admission process.
Sklls to possess before travelling abroad
In a related story, Legit.ng also listed some skills to possess if you want to travel out of Nigeria.
It was said in the article that those who possess skills are more likely to survive abroad.
Some of these skills include hairdressing, ICT skills and more.
Source: Legit.ng