Saudi Arabia arrests 800 Nigerians, reveals their crimes
The Kingdom of Saudi Arabia has arrested and detained about 800 Nigerians for various offences bordering on irregular migration
The Saudi authorities said 45,458 illegal migrants were in the country, hence the need to get rid of the undocumented foreigners
The federal government, however, urged Nigerians travelling to the Kingdom of Saudi Arabia to do proper documentation
In an development that will shock many Nigerians about 800 Nigerians have been arrested and detained by the Saudi Arabian government.
They were detained for issues bordering on illegal migration, a statement by Gabriel Odu, spokesperson of the Nigerians in Diaspora Commission (NiDCOM), read.
Odu said the Saudi Arabian government intensified a clampdown on irregular migrants in October 2022, This Day Newspaper reports.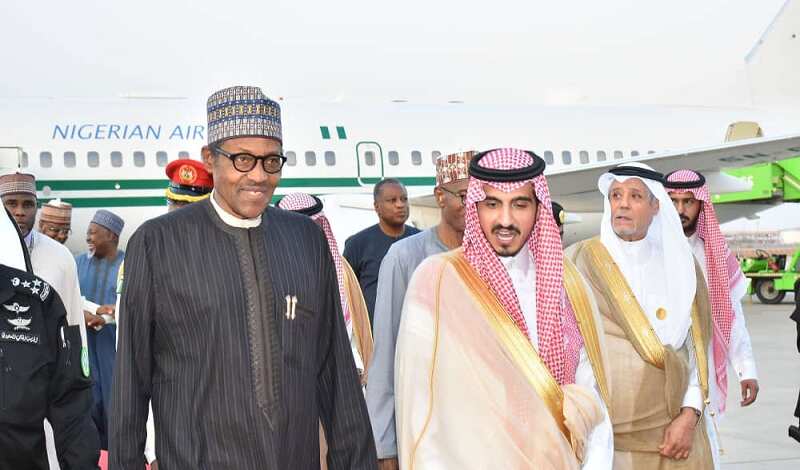 The statement read in part:
"The Kingdom of Saudi Arabia has about 800 Nigerians arrested and detained for various offences particularly consular issues since the clampdown began in October 2022."
Going further, Odu said a the Nigerian embassy in Saudi Arabia is intervening in the matter, it would be necessary for Nigerians to avoid breaking the laws of other countries to prevent similar situations, the Punch Newspaper added.
He urged Nigerian citizens to travel legitimately and with necessary documents, adding that President Muhammadu Buhari is in talks with President Mohamed bin Zayed Al Nahyan of the United Arab Emirates (UAE) to lift the suspension of the visa ban on Nigerians travelling to the country.
Japa syndrome: Presidential aide says Nigerians leaving the country 'not a problem'
Femi Adesina, the presidential spokesperson to President Muhammadu Buhari says there is nothing wrong with Nigerians wanting to leave the country for the United Kingdom, the United States, and other parts of the western world.
He stated this on Sunday, November 27 during an interview on the popular Channel's Television program "Sunday Politics."
When he was told by the host that over 70, 000 Nigerians left for the United Kingdom in the last seven months, Mr. Adesina said it was not a problem and that the administration of his principal was not the reason.
Japa: Buhari's govt issues travel advisory to Nigerians traveling to US, Europe over strange happening
The Nigerian government on Monday, November 28, issued a travel advisory to its citizens travelling to the United States and Europe.
The minister of information, Alhaji Lai Mohammed, at a news conference in Abuja, said that the advisory was prompted by an attack on Nigerians in London and the stealing of their belongings, including passports
Source: Legit.ng