2023: Peter Obi Breathes Fire, Sends Strong Message to FG Over Lingering Fuel Scarcity, Naira Notes Shortage
Peter Obi has condemned the incessant hardship faced by Nigerians due to the scarcity of naira notes across the country
The Labour Party's presidential candidate said Nigerians are not only suffering from the lack of funds but are also being dehumanised due to fuel scarcity
Obi warned that the untold hardship is negatively impacting the people, especially women and children
Ahead of the 2023 general elections in Nigeria, the Labour Party (LP)'s presidential candidate Peter Obi, has called on President Muhammadu Buhari, and other relevant authorities to do whatever is necessary to ease the pain Nigerians are passing through, specifically in fuel shortages and scarcity of the new naira notes.
In a statement dated Thursday, February 2, the LP standard-bearer said that he has been travelling around the country on the campaign trail meeting and engaging Nigerians of diverse views and the unified experiences they recount are of untold suffering.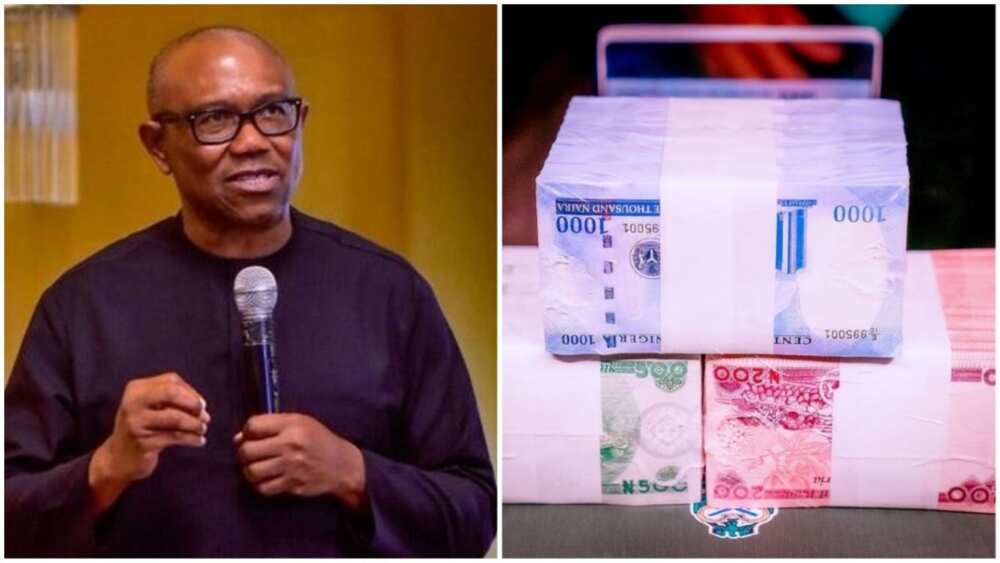 Legit.ng's regional reporter in Anambra, Mokwugwo Solomon, quoted Obi as saying that Obi and Yusuf-Datti travelled across the country, engaging with many citizens and that the feedback is that Nigerians are suffering terribly.
He said:
"Top on the mentions are the biting fuel scarcity and the scarcity of the new naira notes. Nigerians, especially women and youths, are impacted negatively by the lingering shortage of both essentials to regular daily living.
"Today, Nigerians are feeling dehumanized more than they have felt before under a series of ineffectual governments, that failed to serve the interest of the people.
"I am worried about the impact these shortages are having on the lives of Nigerians, and small businesses, which are a significant force in the economy."
Obi also called on authorities to take practical interventional steps towards creating systems that would serve the people, and resolve the shortages.
He added that Nigerians have already suffered enough and that the twin crises of fuel shortage and unavailability of new naira notes could have been avoided if leaders were competent and compassionate.
Naira swap crisis: APC governors move against CBN, Godwin Emefiele, give reasons
The February 10 deadline given by the Central Bank of Nigeria for swapping old notes for new notes has been rejected.
The CBN deadline was rejected by governors of the ruling All Progressives Congress on Thursday, February 2.
According to the APC governors, the new policy by the CBN has done nothing but brought hardship to Nigerians.
"E go work," New video shows Aba residents 'harassing' Peter Obi for suggesting possibility of not winning
Residents of Aba, the commercial city of Abia state have countered Peter Obi's comment on the possibility of winning the 2023 presidential election.
Obi, the Labour Party's 2023 presidential candidate stormed the streets of Aba where he marched alongside the state party's governorship candidate.
Speaking to the people, Obi suggested a probability of either winning or losing at the poll while the residents rejected his suggestion immediately.
Source: Legit.ng