MACBAN Condemns Killing of 31 Cattle Herders in Nasarawa State
31 cattle herders have been killed after an attack on a border community linking Nasarawa and Benue states
The Miyetti Allah Cattle Breeders Association of Nigeria say those killed were returning from Benue state
Police authorities in the state have vowed to unravel the circumstances that led to the attack, and arrest the perpetrators of the dastardly act
FCT, Abuja - The Miyetti Allah Cattle Breeders Association of Nigeria (MACBAN) has alleged that 31 cattle herders, also known as pastoralists, with unspecified number of livestock have been killed by a bombing raid from unknown source on Saturday, January 21.
Muhammad Nura, the national public relations officer of MACBAN made the allegation while speaking to the media including a Legit.ng correspondent in Abuja.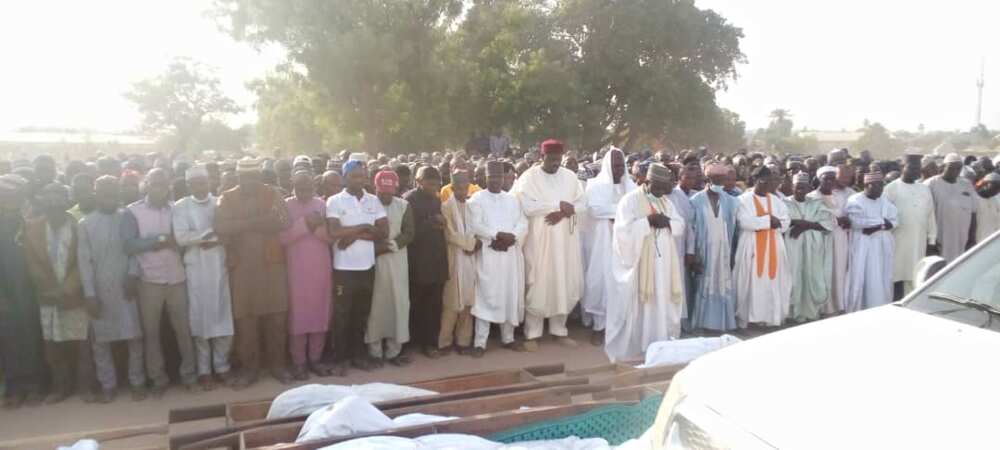 Nura said the incident occurred in Rukubi community, Ikye development area in Doma local government of Nasarawa state.
According to him, those killed had gone to Makurdi, the Benue state capital, to retrieve about 1,250 of their cows impounded by the Benue Livestock guards after paying a fine of about N29 million for violating the anti-open grazing law of the state.
He said:
"After paying, the pastoralist had hired vehicles from Makurdi to convey back their seized livestock to Rukubi.
"It was in the process of offloading their livestock that an attack was conducted which killed 31 pastoralists, 8 Hausa butchers from Benue who have escorted the vehicles to upload the cows and four others are now on admission in Lafia Hospital."
He said the deputy governor of Nasarawa, commissioner of police, Emirs of Lafia and Doma, the Doma local government chairman and the state chairman of MACBAN were all in attendance during the burial of those killed on Wednesday, January 25.
He added:
"This is the third time we have experienced such happenings. In the last two, it was clear that the Air Force was involved.
"This recent one, it is not clear whether it was a bomb blast, distant attack or an airstrike as reported by our Nasarawa state branch."
MACBAN described the action as not only condemnable but a war crime under the Geneva convention that prohibits the wanton killing of livestock.
The group called on the relevant security agencies to not only investigate the incident but to also punish the culprits and ensure it does not happen in the future.
MACBAN president insists Buhari has failed to address herders' problems
Recall that the national president of MACBAN, Baba Ngelzarma, recently accused the Buhari-led administration of abandoning pastoralists in the country.
He said none of the ideals of the pastoralists have been addressed by the present administration.
According to him, the country's grazing reserves have not been developed by the incumbent government.
Southeast MACBAN begs CBN to extend naira deposits
Meanwhile, the southeast MACBAN has requested that the Central Bank of Nigeria extend the deadline for depositing old currency notes in commercial banks by three months.
Alhaji Gidado Siddiki, the leader of the association in the region, made the plea in an interview in Awka recently.
Siddiki said the extension of time would enable his members, who majorly lived in the forests and bushes due to their nomadic life, to bring out their savings in exchange for the redesigned naira notes and avoid them losing their money.
Source: Legit.ng