Matt Rife bio: age, height, net worth, relationship, is he gay?
If you ask several girls to describe the man of their dreams, many of them will mention three similar qualities – handsome, strong, and funny. Do such men exist? Definitely! One of such funny and good-looking guys is Matt Rife and if you want to know some interesting facts about him, go on reading!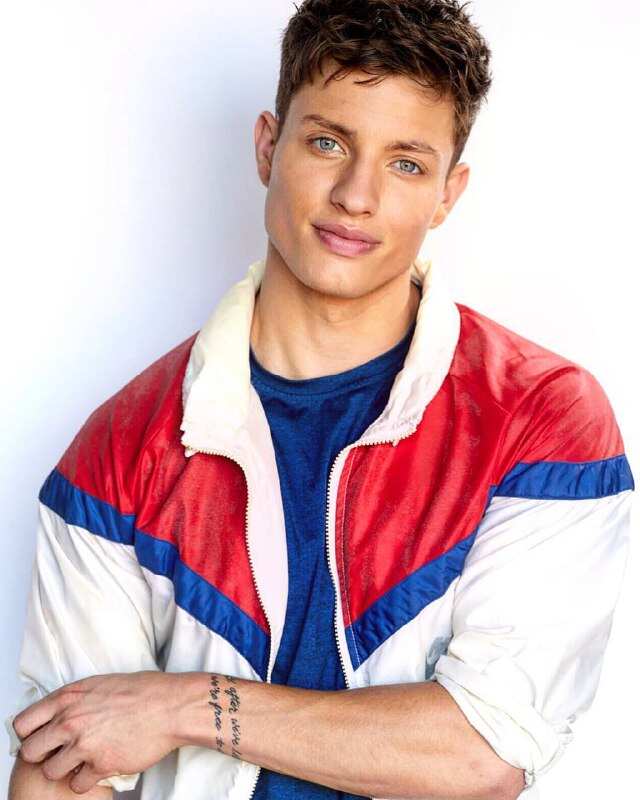 This outstanding young man is making his way to success laughing. Someone has to work hard to become famous, and this man has just to stay himself. Why is this young man so charismatic and popular? Keep on reading to learn it!
What are the best facts from Matt Rife bio?
This man is still a young but confidently rising star. Is he going to be a new Jim Kerry? Who knows, but the number of his fans is already stunning. Besides, he is very talkative and likes giving interviews. What else do we know about him?
Full name: Matt Rife
Matt Rife age: 23
Date of birth: September 10, 1995
Birthplace: Columbus, Ohio, USA
Nationality: American
Profession: Comedian, Actor
Matt Rife net worth: 500,000 USD
Matt Rife relationship: ex-girlfriend Kate Beckinsale
Place of residence: California, USA
Matt Rife height: 6 feet (183 cm)
Horoscope: Virgo
Social networks: his (201 thousand followers), his Twitter (39 thousand readers)
The handsome comedian was born on September 10, 1995, in Columbus. How old is Matt Rife? He is twenty-three years old at the moment!
He was born in a small town and not to a wealthy family. He commented once:
"I had nothing to lose. My mom works in an Amazon warehouse, and my stepdad is a car mechanic. We didn't really have a lot while growing up anyways. So I just really followed my dreams because I really didn't have any other options."
He realised his desire to make people laugh pretty early: at the age of 15. Although in our time it is quite easy to show yourself to the world using social networks or at least YouTube blogging, this young man decided to use the good old way of TV shows. He recollected his first career steps:
"I was just a huge fan of movies and acting my entire life, so it was always in the back of my mind. But where I'm from, you don't really have many options other than being a farmer or mechanic. So it wasn't looking good, but then I became really into watching standup comedy. I was always a class clown in school, making all my friends and family laugh. So I found this comedy club about an hour from my home and begged my mom to let me start doing the open mic there every week after school."
Later, the young man appeared in his first TV show on MTV2. It was Wild 'N Out seventh season. Matt Rife Wild 'N Out breakthrough became significant for him. He became the youngest cast member on the show, and the youngest personality ever featured on the BET series ComicView. The young star recollected this breakthrough:
"I'd say Wild 'N Out was my first big break. I was a huge fan of it growing up, and when they were rebooting it, I actually auditioned the first time, and they didn't pick me... A couple of years later, they were holding auditions again in Atlanta, Georgia where I was performing, doing shows... I went in, auditioned, it went really well, and they called me a couple of months later telling me they wanted to fly me to New York for workshops," The star went on telling his emotions from this TV show participation "Being on MTV – that's like my age group. It's the style of comedy that came very naturally to me, especially the urban market. It was just the perfect fit for me, and it definitely gave everyone a chance to see what I can do."
Among the other projects where the young man has participated one may distinguish: The Laugh Factory, MTV show TRL, performances with DL Hughley, Ralphie May, Tommy Davidson, Dane Cook, BET's Comic View, Gamers' Guide to Pretty Much Everything on Disney XD, Average Joe and The Challenge: Champs Vs Stars. They are not numerous, but hopefully, there will be more in the nearest future.
READ ALSO: Joe Rogan net worth, house, age, height, wife and kids
Today his career is growing, and his fans undoubtedly want to know his plans for the future. In another his interview, answering the question about his dream role, he said:
"I would say a dream role for me would be something like Ryan Reynolds in Deadpool. I think that's a fantastic character, and Ryan does it phenomenally. He can deliver serious lines and scenes, but also brings his brand of humor to everything he does."
So who knows, maybe in some time we will see this young star as new Deadpool, or even something better than Deadpool.
Meanwhile, his Material status is growing alongside with his popularity, and at his 23 he has a net worth estimated at 500,000 USD.
What is known on Matt Rife private life?
As it has already been mentioned, the comedian looks extremely sweet and cute, so perhaps you have asked yourself a question "Is Matt Rife gay?" The answer concerning Matt Rife gay orientation is simple: NO.
The evidence to it is his love story with one of the most famous American actresses.
In a short interview for TMZ, the young comedian said several words about his ex-girlfriend. Kate Beckinsale and Matt Rife love story started in March 2017. The couple had a big difference in the age. For instance, when they dated, she was 43, and he was 21! They had been dating only for one year, and the man said that their one-year relationship was complicated. Today Kate Beckinsale and Matt Rife love story is over, and the actress dates Pete Davidson. In the same interview, the comedian gave two pieces of advice to Pete concerning Kate:
Run.
Enjoy her while you can.
For today, there are no pieces of evidence of his dating someone. This six feet tall man can be compared to Justin Bieber of the comedy due to his appearance and the number of girls dreaming of dating him.
So for someone, Matt Rife may seem the idyllic guy: tall, funny, handsome, with perfect body and charismatic smile. However, this person is concentrated on his career. He is a rising star, and it is fascinating to look at his new achievements and his dream accomplishments.
READ ALSO: "Mom"'s Sadie Calvano: age, height, measurements and hot photos
Source: Legit.ng