Big Trouble For Wike's Ally, Makinde, As Muslim Group Links 4 Extremist Actions To The Governor
MURIC has accused Seyi Makinde, the governor of Oyo state, of not being fair to the Muslims in the state
The group alleged that the governor is supporting schools to force Muslim students to since Christmas carol in during school hours
It also cited 3 other instances where Muslim students and teachers were forced to take action against their faith and the governor never apologise for these actions
Ibadan, Oyo - Governor Seyi Makinde of Oyo state has been accused of supporting school authorities in Oyo state in forcing Muslim students and teachers to participate in singing Christmas Carol.
The Muslim Rights Concern (MURIC) cited St Annes Schools, Molete, Ibadan, where the school principals allegedly forced Muslim students and teachers to join in singing Christman carols on Monday, December 12, PM News reported.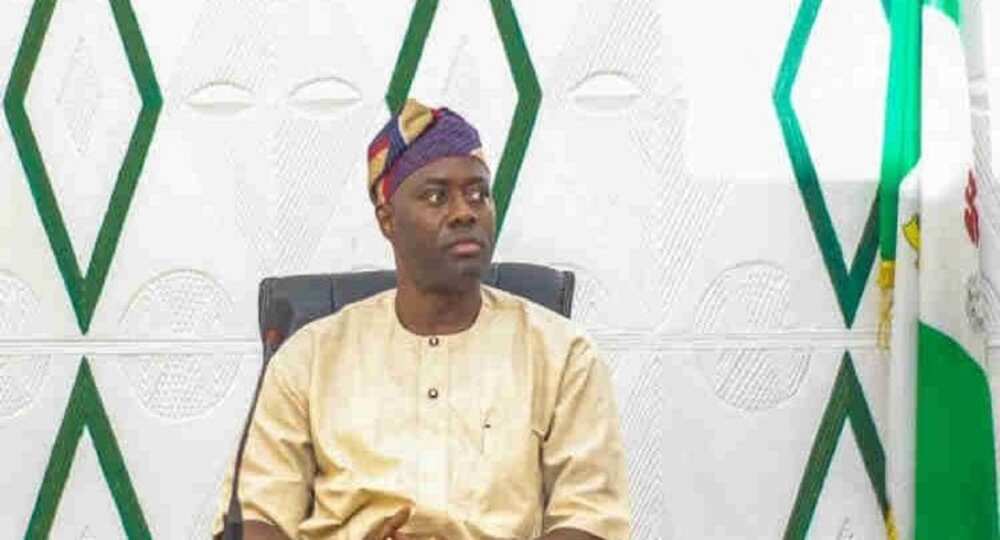 The religious group condemned the action and described it as extremist, feudalistic, and provocative.
3 other things Makinde has done considered anti-Islam in Oyo according to MURIC
MURIC also listed out 3 other events in the state that it considered anti-Islamic for which the governor never felt remorse.
According to MURIC, the governor allowed schools to herd Muslim students like sheep to attend the crusade of a German Christian crusader, Evangelist Daniel Kolenda in November 2023, adding that public schools were used for the crusade during school hours.
The group also alleged that the government of Seyi Makinde allowed Muslim applicants to attend screening exercises for appointments to answer Bible questions in August 2020.
It also stated that Muslim teachers were forced to attend screening exercises on Salah day in July 2022.
Will Muslims' votes count in Oyo state in 2023 election?
MURIC argued that these schools make use of public funds and that Muslims are the majority among the taxpayers in the state.
The statement reads in part:
"We hold Seyi Makinde responsible for the repression of Muslim students and Muslim teachers. Those school authorities have taken the cue from the governor."
Latest about Seyi Makinde, PDP, Oyo, Muslims, MURIC
The statement added that it is not a crime to be a Christian governor but it is a crime not to be fair to all.
It then urged the Muslims in the state to decide their fate in the 2023 election.
Recall that Makinde is a close ally to Governor Nyesom Wike of Rivers state and part of the G5 governors of integrity governor of the Peoples Democratic Party (PDP).
Oyo state governor, Seyi Makinde, goes emotional as he pays tribute to his father 12 years after death
Legit.ng reported that the governor of Oyo state, Seyi Makinde, expressed his emotional feelings for his late father, Olatunbosun Makinde, on Thursday, July 7.
The late Olatunbosun Makinde was a popular teacher turned accountant before his death 12 years ago in Ibadan, the state capital.
Governor Makinde, while pouring out his emotion, stated with confidence that his father was shining in heaven as he shined during his lifetime.
Source: Legit.ng