Ex-President Jonathan Reveals Reasons for Corruption in Civil Service
Former President Goodluck Jonathan has revealed the secret behind corruption in the civil service
The Bayelsa-born politician said the thoughts and uncertainties of life after retirement triggers the temptation to embezzle
Similarly, an ex-minister of information, Prof Jerry Gana, said the Nigerian society no longer values the tenets of integrity
Ex-President Goodluck Jonathan has revealed that the reason behind embezzlement in the civil service is caused by the uncertainty in the welfare after retirement from service.
Jonathan stated this at the book launch of the former Chaplain of the Aso Rock Villa Chapel, Obioma Onwuzurumba, on Tuesday, December 6.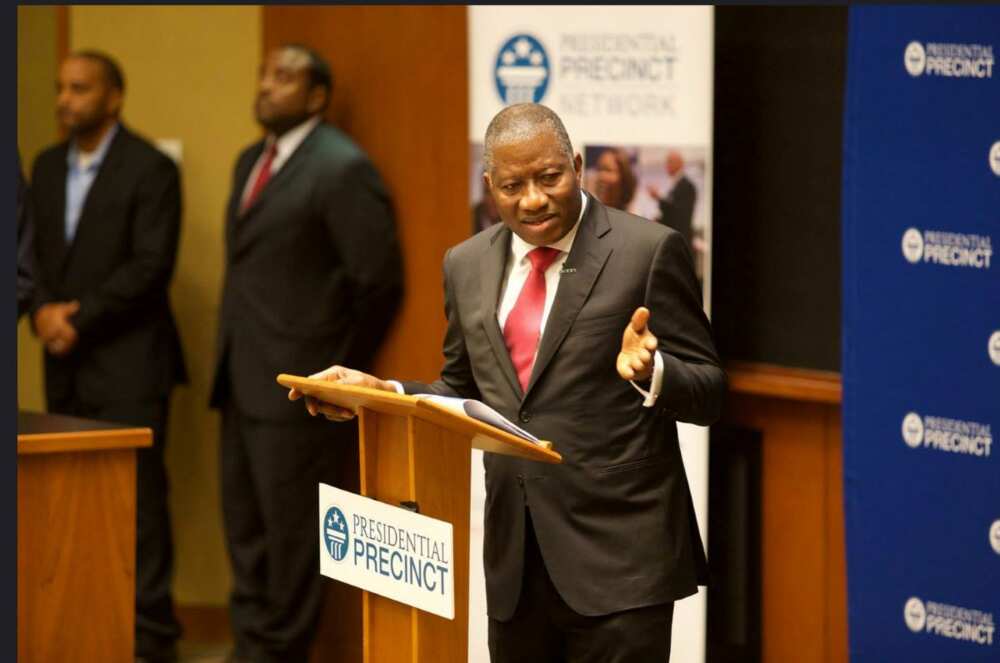 As reported by the Daily Trust newspaper, the event also saw the commissioning of the Day-Care Centre in celebration of the 73rd birthday anniversary of Onwuzurumba.
While speaking on the high rate of corruption in the civil service, the former President disclosed a situation where civil servants lack proper welfare and are not allowed to do business because of the civil service rules; such circumstance tends to encourage embezzlement.
In his remark, Jonathan lauded the celebrant and his family for setting up a daycare facility for the old.
Also speaking at the event, Prof. Jerry Gana, former minister of information, said the tenets of integrity no longer prevail among Nigerians.
He, however, celebrated the birthday celebrant, describing him as a man of courage who never failed to speak truth to power.
Jonathan bags major appointment in Africa, strong position revealed
In another development, former President Jonathan has again received a major appointment in Africa following his works while serving the nation from 2015 through 2019.
Jonathan has been appointed Africa's Ambassador for African Agricultural Technology Foundation (AATF).
Meanwhile, the appointment was informed by the former President's track record of championing agricultural transformation on the continent.
Former President Jonathan lands top international job
Similarly, ex-President Goodluck Jonathan will join the likes of former UK Prime Minister, Mr. Tony Blair as a board member of the European Corporate Council on Africa and the Middle East (ECAM Council).
Jonathan becomes the first African leader to attain such a feat as he has been offered a letter of appointment by the association.
The ECAM Council is founded with the purpose of developing realistic, effective, and long-lasting solutions for more sustainable healthcare systems.
Source: Legit.ng