The Only Atiku Presidential Candidate That Has Answers to Nigeria's Problems Revealed
The PDP campaign organisation has insisted that Atiku Abubakar possess all necessary skills to govern Nigeria well
According to the campaign organisation, Atiku has drawn a blue print that will help him achieve a better Nigeria
It added that the PDP presidential candidate has the capacity to relate with all necessary stakeholders
In another move to entice Nigerians, the Atiku/Okowa Presidential Campaign Organisation has revealed why Atiku is a better choice fpr Nigerians.
According to the party, only its candidate has the capacity, sincerity of heart and willpower to address all forms of inequalities in our country.
It also said Atiku Abubakar remains the only candidate with a demonstrably tested capacity to unite the nation, Vanguard Newspaper reports.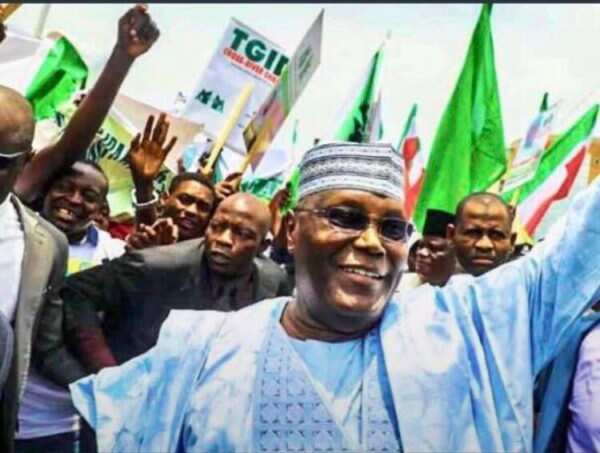 This was contained in a statement signed by the Spokesperson of the Campaign, Kola Ologbondiyan, in Abuja, on Friday.
He said:
"Atiku Abubakar has exceptional understanding of the nuances of our nation and displays the competence and ability to effectively manage these nuances to the benefit of our nation.
"As the Vice President of the Federal Republic of Nigeria, Atiku, was able to attract patriotic Nigerians from various ethnic nationalities, cultivated friendship across the broad spectrum of our nation and provided unmeasurable support for policies that rallied Nigerians together in a united front for unprecedented productivity.
"Ahead of the 2023 election, Atiku Abubakar has already perfected a national rescue and rebuilding blueprint as encapsulated in his policy document entitled 'My Covenant With Nigerians', and which laid out people-oriented and development-driven plans for a more secure and prosperous nation.
"As a democrat, Atiku, is prepared to make Nigeria work for every Nigerian by relating closely with the National Assembly and all other stakeholders to ensure a transparent and accountable government as well as processes for desired constitutional amendments that will deliver good governance to all."
"Our Campaign therefore urges Nigerians to continue in the support for Atiku Abubakar as he marches to victory in the 2023 Presidential election."
2023 elections: Atiku's ambition nailed as Obasanjo backs southern presidency
With the latest comment and position of former President Olusegun Obasanjo, the presidential ambition of Atiku Abubakar seems to have hit the rocks.
When the leadership of a socio-cultural group in Tiv, Benue Mzough U Tiv (MUT) visited Obasanjo at his Olusegun Obasanjo Presidential Library (OOPL) Penthouse residence in Ogun recently, he lent his voice to the rotation of the presidency from the north to the south.
Obasanjo also advised the Middle-Belt region to continue in its advocacy for a rotational presidency in Nigeria.
2023 presidency: Tinubu dropped as Dogara, northern elders choose from Peter Obi, Kwankwaso, Atiku
A former speaker of the House of Representatives, Yakubu Dogara, and the Northern Leaders Consultative Forum, has described Atiku Abubakar as the best option for 2023 general elections.
During a media conference in Abuja on Friday, December 2, the group, comprisiing Christian and Muslim religious and political leaders in the north, adopted Atiku for the coming election.
In its view, the group said that having rejected inclusiveness in a country as diverse as Nigeria, the All Progressives Congress (APC) is doomed and heading to implosion and extinction.
Source: Legit.ng