FG Plans To Increase Workers' Salary Over Cost of Living
The minimum wage of workers will soon be revisited by the federal government over economic realities in the country
Specifically, the federal government is planning to increase workers' salary which was pegged at N30,000 as minimum
The Minister of Labour and Employment, Chris Ngige, made this known while addressing members of the Nigeria Labour Congress (NLC)
Nigerian workers will be happy to receive the good news that the federal government is planning to increase the minimum wage of workers from the current N30,000.
The news of the imminent raise in salary was disclosed by the minister of Labour and Employment, Chris Ngige, in Abuja on Monday, September 19, Punch Newspaper added.
He made this known while addressing members of the Nigeria Labour Congress (NLC) at a public presentation of a publication titled, "Contemporary History of Working Class Struggles."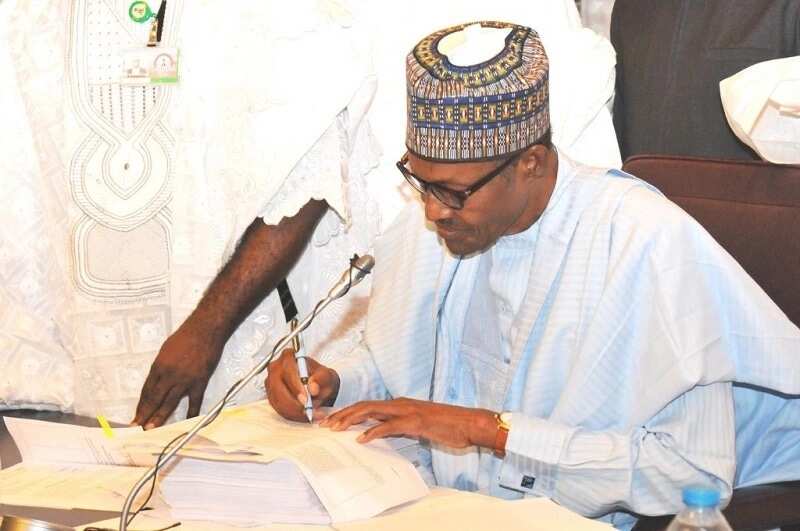 According to Ngige, the increment in the minimum wage was necessary due to the current global inflation that has impacted on citizens' purchasing power, Tribune Online added.
He said:
"The inflation is worldwide, we shall adjust the minimum wage in conformity with what is happening and much more important, the 2019 Minimum Wage Act has a new clause for a review.
"That adjustment has started with the Academic Staff Union of Universities (ASUU), because the stage they are with their primary employers, the Ministry of Education, is a Collective Bargaining Agreement, CBA, negotiations.
"Under the principles of offer and acceptance, which is that of Collective Bargaining, ASUU can say let's look at the offer they gave us and make a counter offer, but they have not done that, if they do that, we are bound to look at their offer, these are the ingredients of collective negotiations."
Data shows It will take an average Nigerian worker over 3 years to buy the new iPhone 14pro
Meanwhile, Apple just revealed its most premium phone range, including the iPhone 14 Pro, which has impressive features. While Apple's iPhone pricing at launch is comparable to that of previous year's models, Naira depreciation and other factors will make this year's iPhone the most expensive for Nigerians.
It is even more expensive for an average Nigerian who wants to join the iPhone user club. For an average Nigerian worker, it will take over three years of diligent work and full savings to be able to afford the latest models.
The $1099, when converted with the official exchange rate of N436.50, comes to N479,713 without other charges.
Top five states with highest external debt
Meanwhile, with Naira going through a rough patch against the US dollar, servicing the external debts of 36 states in Nigeria has become more expensive.
Data from the Debt Management Office (DMO) showed that as of December 2021 the total external debt stock of 36 subnational governments and the Federal Capital Territory Abuja stood at $4.77 billion.
As of December 2021, the states with the highest external debts were Lagos, Kaduna, Cross River, Edo, and Rivers.
Source: Legit.ng