Peter Obi Reveals the Truth About Oil Subsidy, Some People Might Be Angry
Peter Obi, presidential candidate of Labour Party has described the regime of fuel subsidy as an organised crime
According to him, if elected Nigeria president in 2023 presidential election, he would look into it and stop it
Going further, Peter Obi lamented what he calls the dollarisation of the Nigerian economy, promising to put an end to it
In a message that will probably annoy some influential people, presidential candidate of Labour Party (LP) in 2023 general elections, Peter Obi, has lambasted the regime of fuel subsidy.
He consequently described it as organised crime, promising to tackle it decisively if elected president.
Obi made this known in Lagos, at Private Sector Economic Forum for 2023 presidential election, organised by Lagos Chamber of Commerce and Industry (LCCI).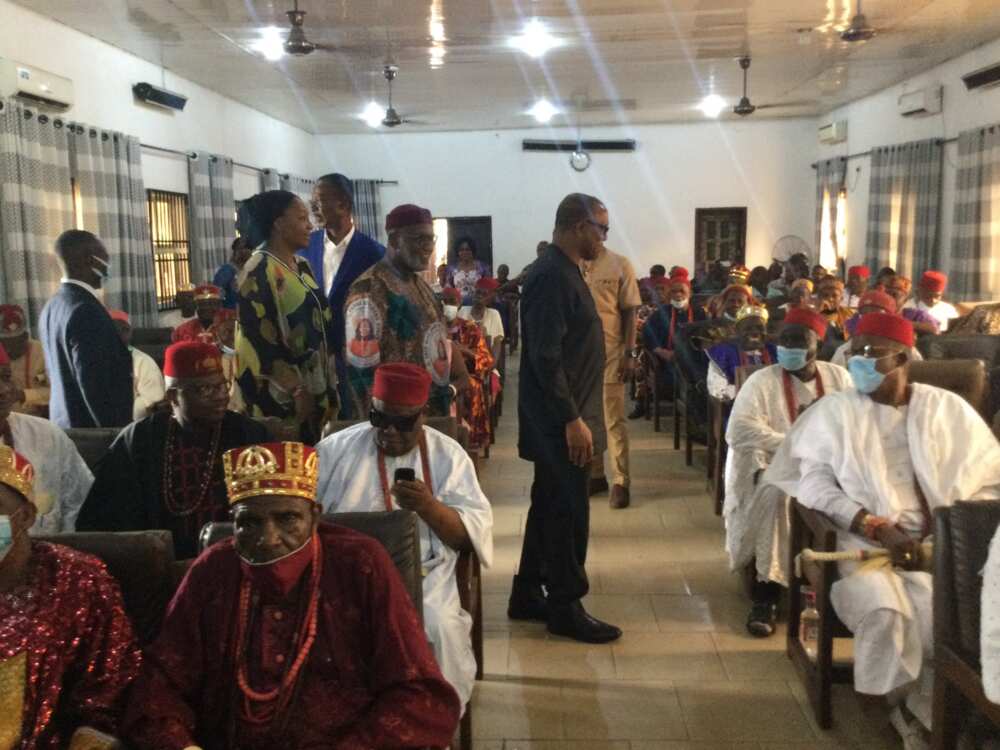 Going further, the presidential candidate also promised to immediately stop the dollarisation of the Nigerian domestic economy on resumption of office.
He said:
"I have said it before, 50 percent of the subsidy is corruption. That will be dealt with decisively. Subsidy will be removed where absolutely necessary.
"Second, we will start aggressively and immediately anywhere we can, local refining, especially modular refinery, driven by private sector not the government. We are going to support and ensure that the refineries are put in as quickly as possible.
"So, I assure you subsidy will not be there. Subsidy is one of the things that is driving inflation because you have huge sum of money being thrown into the system to deal with deficit budgeting to pay for the subsidy.
"As I have said before, we have to stop the dollarisation of our economy, especially domestic economy. Under my watch, if you must operate you must charge in naira, except you are operating in the international space."
"Atiku is the only presidential candidate who has chieftaincy title in Lagos": Dino Melaye brags at campaign
Meanwhile, campaigns for the 2023 general elections have commenced and politicians have started passing digs at each other and wooing the people to be on their sides.
The presidential candidate of the Peoples Democratic Party (PDP), Alhaji Atiku Abubakar, recently visited Lagos and Dino Melaye was one of the people who spoke to the electorates.
The comic politicians told the electorates things that made Atiku a thorough-breed Lagosian as he claimed that he is the only presidential candidate that has a chieftaincy title in the city.
According to him:
"We want to introduce to you a thorough-breed Lagos boy, he lived in Lagos, worked in Lagos, has houses in Lagos, he is the Mayedero of Lagos, out of all the candidates he is the only one that has a chieftaincy title in Lagos."
Source: Legit.ng