Support Peter Obi, Labour Party Begs El-Zakzaky, and His Supporters
The Islamic Movement in Nigeria (IMN) has been urged to support the candidacy of Labour party candidate, Peter Obi
Kaduna governorship candidate of the Labour Party (LP), Mr Shunom Adinga made the call while appealing to El-Zakzaky
Meanwhile, Adinga said he joined the governorship race out of the desire to provide quality leadership
Leader of the Islamic Movement in Nigeria (IMN), Sheikh Ibraheem El-Zakzaky and his members have been urged to support the presidential ambition of Peter Obi.
The call was made by Kaduna governorship candidate of the Labour Party (LP), Mr Shunom Adinga, Tribune Newspaper reports.
He equally urged them to support his gubernatorial ambition ahead of the 2023 general elections. He made this known during an interactive session.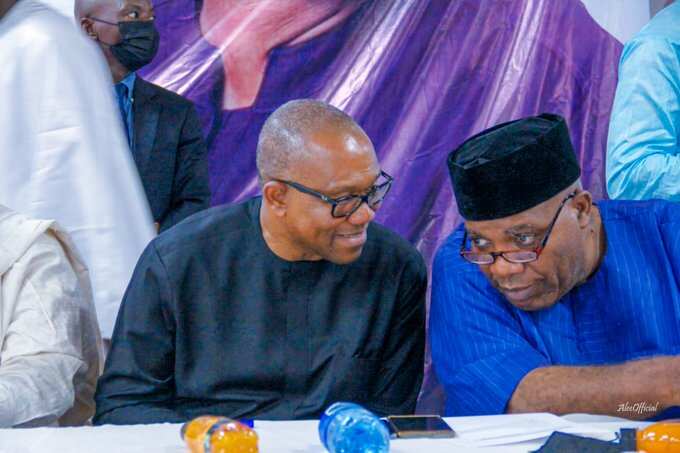 According to Adinga, he joined the governorship race out of the desire to provide quality leadership using human capital resources to turn the state into a viable economy and development.
He said:
"We try as much as possible to bring aggrieved members of the society together to support LP such as Sh@te and El-zakzaky.
"We contacted them and had a robust discussion on common interests. We have also a clear understanding with them in matters of collaboration with the incoming government of Peter Obi to make sure that we rebuild the economy of the state and country.
"We try to ensure that all the aggrieved members are brought together to achieve the desired results.
He also explained that no party in the country is as famous as the labour party because Nigeria has more workers than the number of politicians.
This is the percentage Tinubu will use in winning 2023 presidential election, interesting prediction revealed
Meanwhile, Osita Okechukwu has predicted that Asiwaju Bola Ahmed Tinubu will win 2023 general election by 60 per cent.
The director-general of the Voice of Nigeria (VON) and founding member of the ruling All Progressives Congress (APC) disclosed this while chatting with newsmen at the party's National Secretariat in Abuja.
He said:
"Asiwaju has 60 percent of winning this election. We are in charge of 22 states of the federation. We have the majority in the National and State Houses of Assembly – they are not going to betray him."
Source: Legit.ng