2023 Presidency: Video, Photos Surface As Another APC Governor Jets To Abuja
Governor Benedict Ayade is presently in Abuja to meet with the presidency and APC stakeholders on the 2023 elections
The Cross River state governor arrived Abuja on Sunday, January 16, in a mission to map out the party's strategy for the coming polls
Claims are rife that Governor Ayade may declare his interest to join the forthcoming presdiential race
The governor of Cross River, Ben Ayade, on Sunday, January 16, arrived arrived Abuja for a high-level consultation with the prominent stakeholders of the All Progresives Congess (APC).
Governor Ayade is expected to meet with leaders of the ruling party and other major stakeholders on the way forward on 2023 general elections, AIT News reports.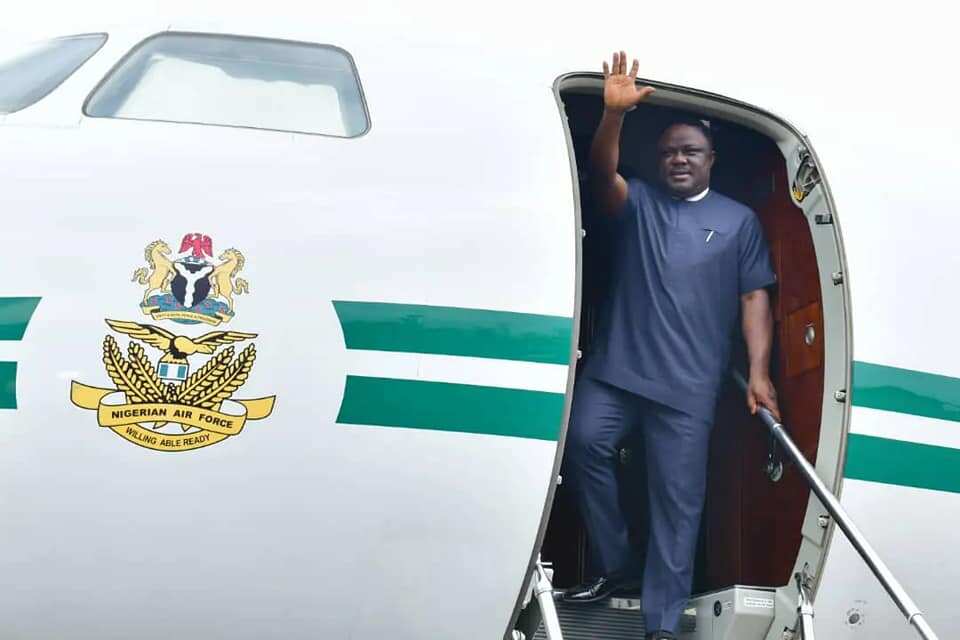 Confriming the report, Ayade wrote on Sunday on his Facebook page that as the only APC south-south state in the country, his role is to make sure Cross River is given the recognition it deserves.
He expressed hope that the meeting will yiled positive results as expected.
Ayade wrote:
"This morning I left for Abuja to attend a crucial meeting with my brother Governor's in the APC.
"This meeting is particularly important as we intend to discuss issues of national interest as it involves our party ahead of the 2023 elections.
"Cross River being the only APC state in the south south, my role is to articulate our position and to ensure that Cross River is given it's pride of place in our national politics. I look forward to coming back with good news concerning all the issues as it affects our dear state."
Sources are claiming that Ayade is at the verge of declaring interest to join the presidential race, although he is yet to officialy make his intention public.
Some reliable sources has informed APC stakeholders from Cross River about the governor's presidential ambition.
2023 presidency: At last, IBB gives full details of Buhari's possible successor
Meanwhile, when asked to reveal the actual identity of the politician he wanted to emerge as the president in 2023, Ibrahim Babangida Badamasi noted that what is more important is who truly had the credentials of a leader, not whether he liked or favoured the person.
He mentioned that the next president should be younger than himself and a very detribalised individual who at least knew somebody from every part of the country.
The former military ruler added that the choice candidate must be a very good communicator.
Source: Legit.ng