Zamfara Massacre: Tears, Heartbreak as 143 Buried After Deadly Attack
Zamfara state has buried at least 143 bodies recovered from brutal attacks on several communities in the northern state
Recall that Anka and Bukuyyum local government areas of the state came under attack on Wednesday, January 5, and Thursday, January 6
Earlier, migrating terrorists loyal to terror kingpin, Bello Turji, on the locals, killing many while moving southwards of Zamfara
In the wake of brutal attacks on several communities in Zamfara state no fewer than 143 bodies have so far been recovered and buried.
Daily Trust reports that the attacks took place on Wednesday, January 5, and Thursday, January 6 in Anka and Bukuyyum local government areas.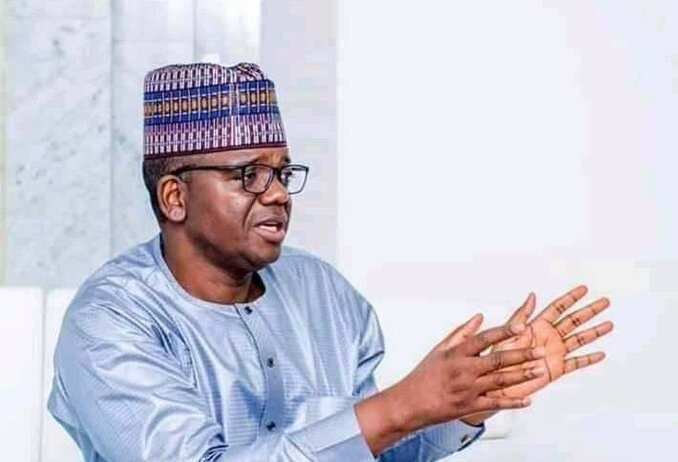 It was gathered that migrating terrorists loyal to terror kingpin, Bello Turji, descended on the locals, killing many on their way from Fakai forest.
Residents of the area speaking to the news publication on Friday, January 7, revealed that more corpses were being recovered from bushes. The discovered remains of victims were decapitated or burnt beyond recognition.
According to a retired soldier, over 250 people had been killed by the attackers while another source said dozens of residential houses and food stores were burnt
At the time of filing this report, Zamfara state government and security forces have yet to release a statement about the attacks.
Survivors narrate ordeal
In another report by The Punch, survivors of the terrorists' attack on Rafin Danya, Barayar Zaki, Rafin Gero and Kurfa villages recounted their ordeal.
Bandits fleeing from Zamfara State as a result of ongoing military operations in their large numbers invaded the villages in Anka and Bukkuyum LGAs.
According to survivors of the attacks in the area, the terrorists killed over 200 villagers and set many houses ablaze.
Another survivor of Anka Aliyu Anka, said:
"They killed people from 20 years and above. Some have been buried, some were burnt and we are still looking for bodies."
Bandits stage fresh attack in Zamfara, burn down 5 communities, kill many people
Recall that there was tension in some communities in Zamfara state as hundreds of residents scampered for safety following an attack in five communities in Anka and Bukkuyum LGAs of Zamfara state.
Residents have been trouping into Anka town after bandits killed many people in their villages.
The villages attacked are Tungar Geza, Rafin Gero, Kurfar Danya, Kewaye and Tungar Na More.
An anonymous source disclosed that the attacks started from Barikin Daji in what was described as a fight between the bandits and Yan Sakai (the unofficial vigilante members).
Source: Legit.ng