Coca-Cola's Project EQUIP Launches in Kano: Here Are 3 Areas the Initiative is Set to Tackle
Northern Nigeria, a region mired in an insurgency, has long been plagued by the marginalization of women and youth. Additionally, unemployment has eaten deep into the fabric of its communities, thereby causing youths to roam the streets aimlessly or worse, engage in activities that further exacerbate the fractured state of affairs in the region.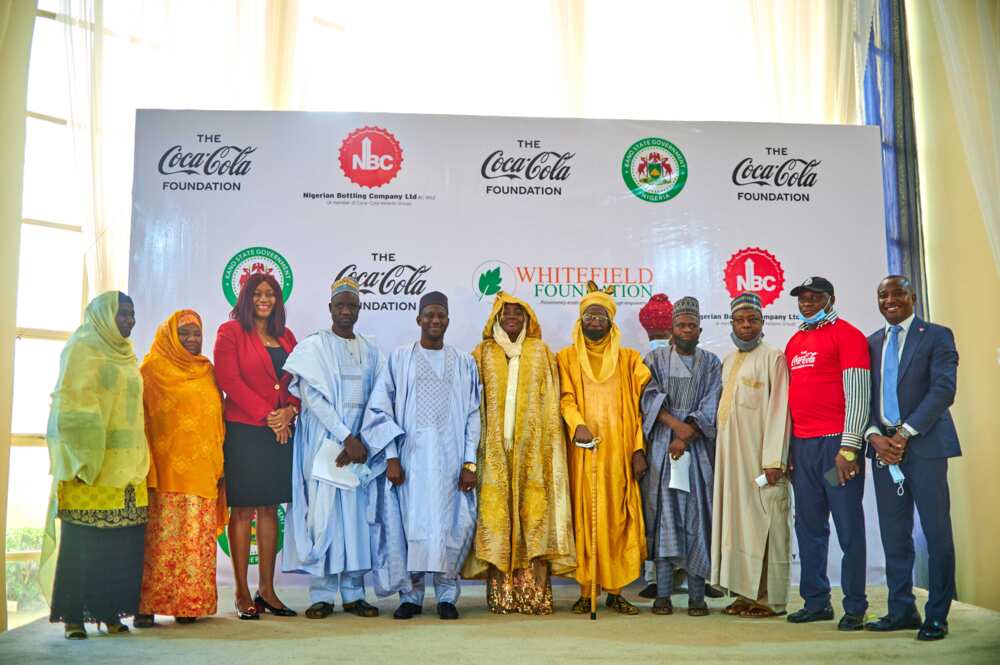 Kano state, especially, is challenged with the problem of a high number of its young population not having access to employment opportunities – the majority of them being women. And while State Government efforts have been actioned to reverse the current state of affairs, it is clear that a collaboration between the public body and willing private organisations is needed now, more than ever.
Recognising the status-quo, The Coca-Cola Foundation (TCCF), the philanthropic arm of Coca-Cola, launched 'Project EQUIP', a skill acquisition programme, in partnership with the NGO, Whitefield Foundation. It is believed that this single masterstroke by the company is set to bring much-needed succour for 20,000 women and youth in the region while reversing worrying trends. With the project launching in Kano this month, here are the key areas within which the initiative is set to drive impact!
Empowering Women
Due to ethnic, cultural and religious sentiments, women in the North find themselves marginalised. The UN posits that women and girls make up more than half of the population but still do not have sufficient access or opportunities to realize their full potential as agents of change. This claim is corroborated by government data from UNICEF which shows that only about 4 out of 10 girls in North-Eastern Nigeria attend primary school, mainly due to factors such as poverty and lack of access to opportunities. Concerned by this trend, this TCCF-funded programme will be directed solely towards women in the State. Through Project EQUIP, the women of Kano will be empowered with transformative vocational skills training, thereby driving autonomy and financial inclusion among the demographic.
Curbing Unrest
Earlier this year, the Strong Cities Network (SCN) conducted a series of virtual city consultations in the four north-western Nigerian states of Kano, Kaduna, Katsina and Zamfara. The consultation provided the network with insights concerning contributive factors to violence in the states. According to the network, 'among the primary drivers of polarisation and violence cited were poverty and the lack of basic services, both of which respondents indicated were being addressed by government-led programming, albeit within a framework of an aggressive and securitised approach to addressing these challenges. Other notable drivers mentioned included lack of employment opportunities…'
Reducing the rates of violence in the State is a major goal of the Project EQUIP initiative. With thousands of residents in Kano set to embark on exclusive courses that teach transformative skills and knowledge, primary drivers of violence such as low rates of employability and skills acquisition will see a reversal in the downward trend.
Driving Sustainable Growth
Structural barriers and discriminatory social norms continue to constrain women's decision-making power and political participation in households and communities. According to UN Women, women economic empowerment boosts productivity, increases economic diversification and income equality in addition to other positive development outcomes. With this revelation, which is backed by data from credible sources, it is a surprise that women still find themselves excluded from conversations around driving economic growth. Nonetheless, Coca-Cola's 'Project EQUIP' seeks to ensure that women are contributing members of society.
With Project EQUIP, Coca-Cola's run of funding life-changing initiatives continues. Interested participants can register for the programme here. Registration ends December 31!
[Sponsored]
Source: Legit.ng