Jubilation As Government Agency Bags Star Award For National Intervention, Others
Notable agencies and individuals would be recognised for various efforts put into ensuring Nigeria becomes a better place for all
One of such agencies is the North East Development Commission which would be rewarded for putting in the work in the national intervention and recovery process
The commission is expected to be honoured in Abuja on Thursday, December 16, at the Nigerian Air Force Conference Centre
Following its efforts to fulfil the mandate of resettling and reintergartion of victims of insurgency in the northeast region among many others, the North East Development Commission (NEDC) has been nominated for an award of excellence.
The award would be handed to the commission by a United Kingdom-based media organisation, TheNigerian News.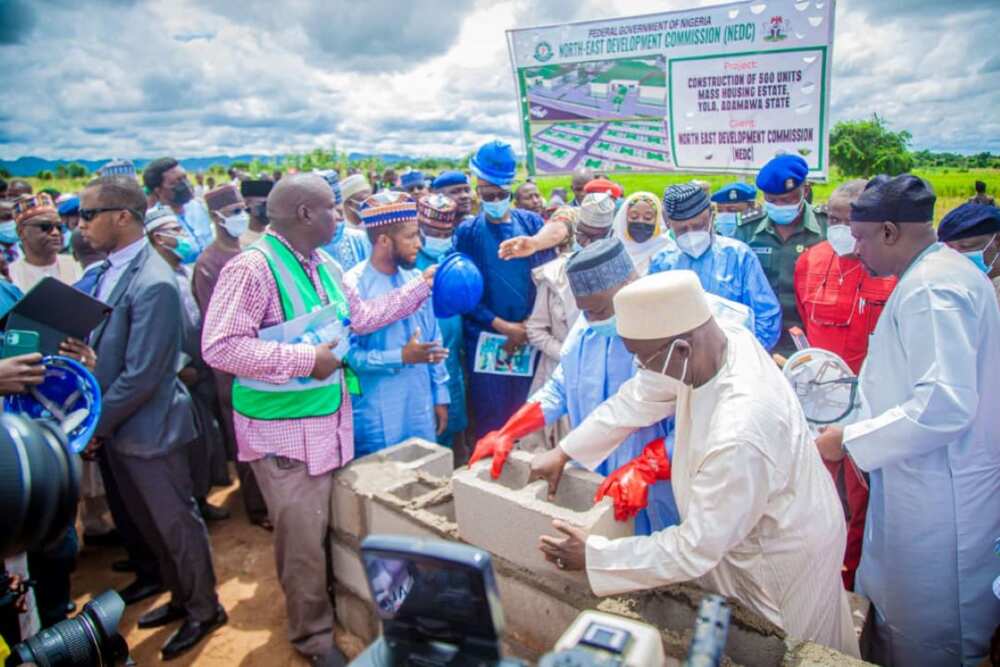 In a letter addressed to its NEDC managing director, Goni Alkali, the organisation said the commission is being recognised as Nigeria's 'Most Outstanding Agency for National Intervention and Recovery'.
NEDC would be receiving its own award alongside other agencies and distinguished Nigerians at the organisation's fifth anniversary scheduled to hold on Thursday, December 16.
The letter said:
"We are rewarding NEDC's efforts since 2019 in fulfilling its core mandate of reconstruction and development of the northeast."
It also said that NEDC over the years has continued to remain alive to its responsibility of receiving and managing funds from allocation of the federal account and international donors.
The organisation said NEDC has worked to ensure that Nigerians affected by the insurgency ravaging the northeast region are resettled, rehabilitated and their homes and roads reconstructed.
It also commended the organisation for tackling the menace of poverty, illiteracy level, ecological problems and any other related environmental or developmental challenges bedevilling the northeast state.
The letter read:
"In particular, the completion of ICT centres, construction of housing units and completion of abandoned projects across the region have attracted the attention of Nigerians beyond the northeast".
NEDC to launch 10-Year master plan for northeast region
Meanwhile, Legit.ng previously reported that NEDC said it was developing a regional stabilization and development master plan for the northeast region.
The NEDC Act 2017 mandates the commission to develop a master plan that will guide the commission's functions, programmes, projects, and schemes.
To have a comprehensive master plan, the NEDC met with all stakeholders at an engagement forum in Abuja.
Data shows northeast has most certified IT professionals
The National Bureau of Statistics (NBS) has revealed the northeast of Nigeria has the most certified IT professionals.
According to the dataset, the geopolitical region has 25.90 percent of certified IT professionals osurpassinall the other regions across the country.
This particular report by the NBS puts it ahead of the other geopolitical zones of Nigeria with Nigerians questioning how this was arrived at.
Source: Legit.ng