NNPC Contracts Innoson Motors to Manufacture Condensed Natural Gas City Buses
The primary means of transportation in Nigeria, roads convey more than 80% of all traffic in the country
As the Nigerian government moves to remove fuel subsidy in February 2022, there are fears high cost of transportation will follow
The NNPC is now making efforts to address the issue by contracting Africa's biggest vehicle manufacturer, Innoson, to produce hundreds of city transit buses
FCT, Abuja - The Nigerian National Petroleum Company (NNPC), has contracted Innoson Vehicle Motors (IVM) to produce Condensed Natural Gas (CNG) city buses to cushion the effects of fuel subsidy removal next year.
The chairman of Innoson Group, Chief Innocent Chukwuma, revealed this to journalists recently in Nnewi, Anambra state.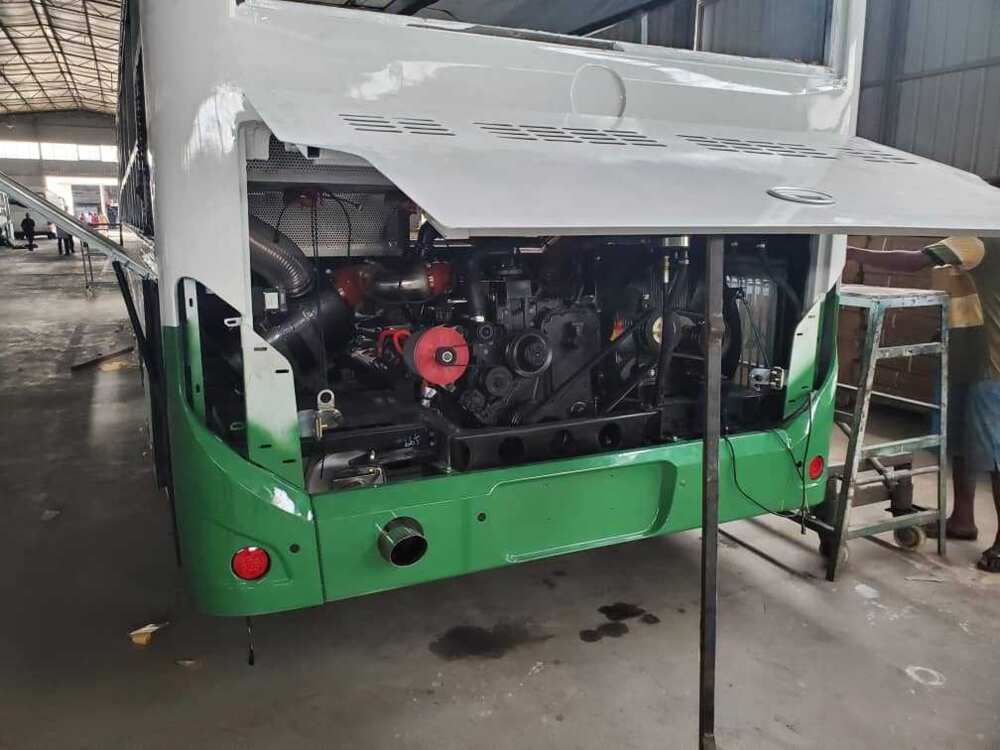 He said:
"I am doing city buses for NNPC. The one that will use gas. 100 units. I am producing it from start to finish. It will be purely gas. But I made it in such a way that in case there is scarcity of gas, it will use diesel. So, it can change as an alternative."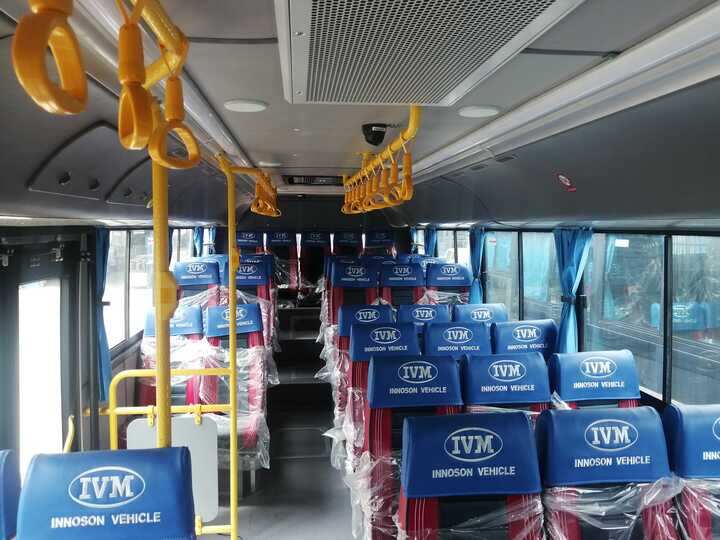 He added:
"I can produce electric cars and make gas its alternative. I wanted to start producing electric cars, but Nigeria is not yet ready. Immediately Nigeria is ready, I will produce it. I have made the study and trained people on it. It's a good development and we are ready for it."
The Nigerian government had unveiled plans to sponsor the conversion of one million cars to run on gas. Gas is Nigeria's transition fuel.
The NNPC Ltd, Chief Executive Officer, Mele Kyari, had announced in December 2020 that the Ministry of Petroleum will provide the structure for the free conversion services to enable automobiles to switch from premium motor spirit to gas.
Speaking to Arise TV recently on the issue, Chukwuma said:
"I am now producing some vehicles with CNG engines for NNPC. I am almost through with the production and I did the best quality of the CNG cars and it was built from my factory.
"CNG will help everybody because the consumption of CNG is better than fuel. If people can convert to CNG, it will benefit the nation, the transport costs will dropdown. Nigeria has a lot of CNG wasting."
IVM has a plant at Nnewi, South Eastern Nigeria that has a production capacity of 60,000 cars.
The billionaire businessman was also optimistic about venturing into the manufacturing of electric cars.
According to him, electric car manufacturing is not a big deal when the country begins to see demands.
The rise and rise of Innoson Group
Chukwuma recently stated that the staff strength of the Innoson Group was now well over 7200, with the IVM accounting for 1700 staff members.
Asked the major challenges he has faced in his business, Chukwuma said:
"Challenges can never stop; people will always have challenges day by day, but the most important thing is that each time it comes up, we put heads together and surmount it. I don't think there is a challenge we will see and not surmount.
"Our driving force is ideas; it is not about the volume of investments, if ideas are there, you can use small money to do big things."
Kyari says subsidy regime will be over by 2022
Legit.ng had earlier quoted Malam Kyari, the GMD of NNPC, as saying Nigeria should be out of subsidy regime by the end of February 2022.
The NNPC boss said there will be no provision for subsidy legally, adding that it is now backed by law.
He, however, stated that the Nigerian government has a bigger social responsibility to cater to the ordinary and will ensure that the subsidy regime is exited in the most subtle and easy manner.
Source: Legit.ng